40 Under 40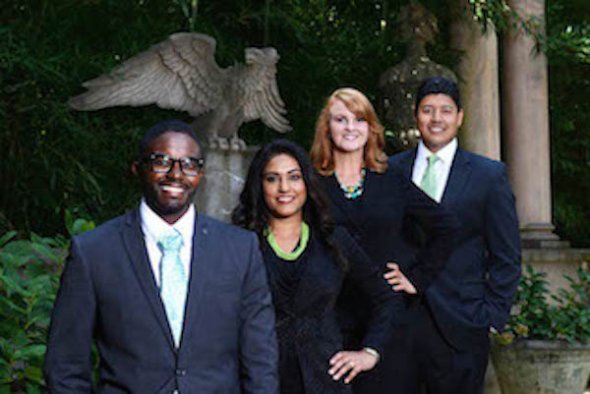 It takes more than a commitment to a job, more than a willingness to work hard from 9 to 5, more even than phenomenal career success to make it onto Georgia Trend's list of 40 Under 40. To be recognized as one of our state's best and brightest, you must demonstrate a commitment to improving the lives of people in your community and making your corner of the world a better place to live.
This year's list includes outstanding individuals who do medical research that saves lives, who provide foster kids a home, who help low-income families find safe housing, who feed the hungry and who restore our environment.
Meet this year's outstanding group of young people who work every day to ensure Georgia is a state we can all be proud to call home. Meet the 2014 40 Under 40.
​Four of the 40 were photographed at the Atlanta History Center. From the left, Nick Jones, Amna Shirazi, Karen Warren Rosas and Eric Johnson.
– Karen Kirkpatrick
Photo Credit Jennifer Stalcup