Economy: Picking Up Speed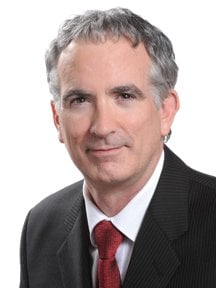 In the first decade of the new millennium, Georgia lost nearly 200,000 – or four out of every 10 – manufacturing jobs. Since 2010, however, there have been some major project announcements in Georgia, bolstering prospects for job growth in aircraft (Gulfstream), automobile (Kia and its growing roster of suppliers), construction equipment (Caterpillar), flooring (Engineered Floors, Beaulieu International Group, Surya), chemical (Southern Ionics, Otsuka Chemical) and appliance manufacturing (Keurig Green Mountain).
Advanced manufacturing will continue to be a source of high-paying jobs, with cyclical economic recovery, better incentives, low domestic natural gas prices and rising production costs overseas – especially in China – contributing to the state's growing manufacturing activity and employment in 2015.
Concerns about product quality and management of the risks associated with increasingly complex and time-sensitive supply chains also make manufacturing in Georgia more attractive than overseas. Georgia will continue to lure manufacturers with its superior transportation, logistics and distribution infrastructure; lower costs of doing business; a favorable tax structure; and significantly more competitive economic development incentives.
Although manufacturers' contribution to Georgia's GDP will rise rapidly in 2015, incoming employment data strongly imply that manufacturing jobs are not coming back too quickly, mostly due to productivity gains.
That will sustain the cyclical recovery in manufacturing employment, but at the current pace it will take three decades to replace the manufacturing jobs that were lost. Still, the sector's output is growing much faster than employment, and the multiplier effects of the direct, on-site jobs are often much higher than those generated in non-manufacturing industries.
To become a state where manufacturing activity – as well as jobs – truly concentrates, Georgia will need to: (1) develop a better educated, more highly skilled and more productive manufacturing workforce that can use the newest technologies; and (2) become a more fertile ground for developing and quickly adopting innovative productivity-enhancing technologies.
The construction of the Georgia BioScience Training Center, which will support training for Baxter International's new facility, is a good example of providing much needed skills to the workforce that simultaneously incentivize and attract life sciences companies.
We rank very high in manufacturing competitiveness in terms of talent-based innovation, the legal system, property rights and physical infrastructure. Of course, China's costs are still much lower than ours, and its government investment in manufacturing/innovation focused research and development is much higher.
Nonetheless, appreciation of China's currency, the tightening of its labor markets and our low natural gas prices are helping to shrink the cost advantage of manufacturing in China.
Costs, logistics and tax advantages make Georgia very competitive with other states and nations when it comes to landing economic development projects. That's partially because Georgia made several strategic shifts in its economic development strategy, including passing legislation in 2012 to create a large deal-closing fund and eliminate sales and use taxes on energy used in manufacturing.
These changes made Georgia more competitive, but the state will have to be very aggressive in closing the right deals and targeting industries that both expand the economic base and have good potential for long-term growth. Georgia must focus on innovation-based companies and invest strategically to grow clusters in areas such as advanced manufacturing, biotechnology or information technology. Its statutory incentives, which help to get Georgia shortlisted by site selection professionals, must also remain competitive. It's only after Georgia is shortlisted that these critical deal-closing incentives come into play.
To fully leverage Georgia's new economic development policies, our restructured private-sector economy and manufacturers' renewed interest in producing domestically, Georgia needs to adjust its priorities to put a much greater emphasis on educational achievement. That will be critical in terms of improving Georgia's competitiveness, which ultimately determines our standard of living.