Share your vision for a better Metro Atlanta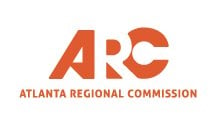 The Atlanta Regional Commission (ARC) recently reported that Atlanta grew by 52,700 people between April 1, 2013 and April 1, 2014, a sign that the growth that once overwhelmed the 10-county metro region is returning. All of the counties in the metro Atlanta region experienced growth, with Gwinnett, Fulton and Cobb taking the top three spots.
"Because the Atlanta region is an attractive place for employers and employees, we tend to attract people from all over the country, creating more in-migration than out-migration," says Mike Alexander, manager of ARC's Research & Analytics Division.
While not as robust as the growth during the boom years of the 1990s and early 2000s, this growth is greater than last year's, and puts the region's total population at 4,272,300, a number that is larger than the populations of 24 states.
The need to avoid the air, traffic and water problems that swamped Atlanta's earlier supersonic growth is still there. To that end, the ARC wants to hear from you about how to ensure a high quality of life as the region grows over the next 25 years.
The commission has launched a survey to help guide the development of a new Regional Plan. Let your voice be heard on issues including transportation, land use, water supply, workforce development and the arts. The brief, interactive survey will be available until Sept. 30.
The ARC was created in the 1990s and charged with serving as the planning and intergovernmental coordination agency for the 10-country area made up of Cherokee, Clayton, Cobb, DeKalb, Douglas, Fayette, Fulton, Gwinnett, Henry and Rockdale.
Image Courtesy of Atlanta Regional Commission