Sports Desk: More Than A Coach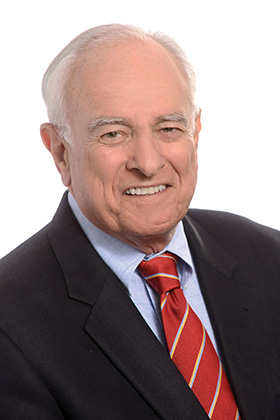 Vincent Joseph Dooley, the port city Depression-era kid whose early life was shaped by Catholic priests in Mobile, Ala., coached his first season of UGA football 50 years ago this fall. But Dooley has always been more than a football coach.
Which other College Football Hall of Fame coach hangs out at the library because he truly enjoys research? Is there another major college coach out there with a master's degree in history? What coach, in retirement, segues his career into gardening and landscaping?
Dooley transferred allegiances from one school to the other in the Deep South's oldest rivalry (Georgia-Auburn), achieving iconic status at his adopted campus as the vicissitudes of a profession, which can dish out bittersweet moments, rewarded him more often than not.
The down times were always trumped by highlights, brought about by the percentages that he learned to master, mainly because he had a fundamentally sound and inquiring mind that led him to accept the cards dealt him with equanimity and detachment. It allowed him to put the past behind him, rationalize without rancor and move on.
"If you stick your neck out there enough," he was wont to say, "one day it will get chopped off." In other words, there is no way to get enough of the breaks enough times to win every game.
Nobody stuck out their neck more than Joel Eaves, Georgia's athletic director who hired Dooley as head coach in 1963. Dooley was 31 years old, wore snap-on ties and functioned with a distant and aloof personality. Some of that was a natural shyness, which, when coupled with a predilection for running the football, brought about carping and complaint once he settled in.
Dooley ball, it must be underscored, served Dooley and Georgia well. A national championship and six SEC titles are testimony to that. However, there were times when his conservative offense caused even some of his friends to lose patience. When he defeated his brother, Bill, then at the University of North Carolina, 7-3, in the 1971 Gator Bowl, Rex Edmondson, a Georgia graduate and then sports editor of the Jacksonville Journal, quipped, "Vince won the toss and ran the clock out."
Not only did Dooley become the winningest coach in Georgia history (201-77-10), he ranks third in total wins in the SEC behind Bear Bryant and Steve Spurrier. His teams played in 20 bowls and he developed 40 All-American players, including Herschel Walker, who won the Heisman Trophy. Dooley was elected to the College Hall of Fame in 1994.
There were times when pride and ego blindsided him, most significantly when he briefly threw his hat into the senatorial ring in the summer of 1985 without deferring to the political power structure that should have welcomed him with open arms. Name recognition and a perceived ability to raise money should have given him an advantage over the politically vulnerable Mack Mattingly.
Vince allowed The Atlanta Journal-Constitution to publish his political thoughts and plans; he then took off a day later for a 10-day trip to Scandinavia, leaving the state in an uproar. Vince, a bright and sagacious man, didn't grasp that he would not be allowed to coach his team and set up his political machine on the side. The view here is that the incumbent politicians never forgave him.
He tripped up again when he resigned as football coach in December 1988 with initial thoughts to run for governor.
The most difficult time in his professional life came when Michael Adams, UGA president from 1997 to 2013, forced Vince out, knowing that he had the ear of the politicians Vince had snubbed in his senatorial foray. Adams' intransigence was puzzling. He refused to take the high road and find a compromise with Dooley. When Vince's contract ended in 2004, in typical Dooley fashion, he made lemonade out of the lemon that came his way.
Vince never looked back, taking the high road himself and developing a second career in gardening and landscaping, becoming an author, speaker and consultant. In 2011, he was elected a trustee of the Georgia Historical Society.
Though he was wounded deeply by what happened to him at Georgia, he refused to become embittered and has enjoyed a productive second career. Fifty years after people asked themselves 'Vince who?' he has become Vince the accomplished.