Economy: Building Up Wood Products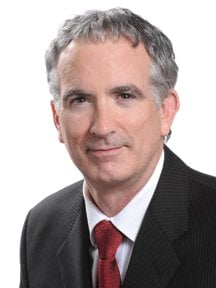 The cyclical recovery of the nation's housing market, supply constraints related to the mountain pine beetle in Canada and higher exports will cause production to surge in Georgia's lumber and wood products industry.
The upturn in new residential construction will exceed remodeling activity, but there will be a push from both homebuilding subsectors. While most of the nation's housing markets will still be in the early stages of recovery, the increase in demand for lumber and wood products will be very large, growing four to five times faster than either U.S. or state GDP.
Demand for pallets and crates will closely track the growth of overall economic activity. Wood pellet manufacturing, biofuels and co-generation also are emerging sources of de-mand for timber and wood fiber. Exports of wood pellets to Europe are expected to grow despite ongoing economic and political turmoil.
Framing-lumber prices have already recovered substantially from extremely depressed levels – up 12 percent from mid-2013 and 95 percent from 2009. The recovery of the housing market will cause the price of framing lumber and panels to continue to rise.
In 2015, international developments will provide limited support to Georgia's lumber and wood products industry, partly because producers in western states will be the primary beneficiaries of expanded exports to Asia.
Nonetheless, the global economy will grow slightly faster in 2015 than last year, which implies higher overall international demand for lumber and wood products. However, restraints on growth include the weak economy in the European Union, slower economic growth – and overbuilding – in China, and strengthening of the exchange rate for the U.S. dollar.
Georgia's lumber and wood products industry stands to gain from the mountain pine beetle epidemic that is plaguing Canada and threatens forests in the U.S. intermountain west region. This negative supply shock will play out over the next decade or so and will keep lumber and wood product prices higher than might otherwise be the case.
Georgia's forestry industry does face a couple of long-term challenges. First, companies' recent divestiture of large tracts of Georgia's timberland diminishes the industry's prospects for growth. Second, the industry will face steeper competition from foreign producers. Latin America will export higher-quality lumber, more finished wood products and pulp. China is poised to produce more OSB panels and other high-value added wood products. Russia is capable of exporting much larger quantities of lumber and wood products, especially to Europe and Asia.
Until recently, China had dramatically increased its use of Russian logs to fuel the growth of its wood processing industry. This could constitute a formidable competitor for Georgia. But the day of reckoning will be postponed so long as Russia remains an extremely difficult place in which to do business.
In 2015, support for paper and pulp prices will come primarily from the expansion of U.S. GDP, but pulp and paper production will not grow as fast as GDP. Producers' profit margins probably will decline.
The best prospects are for producers of converted paper product such as paperboard containers, but limiting factors include outsourcing and more import competition.
The worst prospects are for producers of newsprint. The strengthening of the U.S. dollar will persist through 2015, which will discourage pulp and paper exports and encourage pulp and paper imports into the U.S. market.
New paper mills in China and other developing countries will be a major force powering the recovery of global pulp markets but will create more competition for U.S. paper mills. Wood chips and wood fiber waste from the production of lumber for the construction industry will increase, reflecting recovery of the nation's housing industry. That extra supply will restrain increases in pulp prices. The recent closing of many less-efficient paper mills in the Southeast will restrain growth in the regional demand for market pulp while helping to support paper prices.
Weak demand for some types of paper reflect more than just cyclical forces. Increasingly, various forms of digital communication and recordkeeping are substituting for printed materials. This trend will intensify with more affordable and convenient broadband and mobile Internet access.