Economy: Recruiting Retirees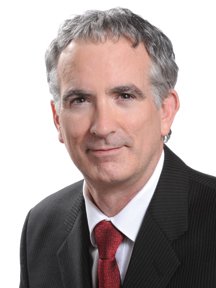 One way to move Georgia's economy onto a higher growth path is to focus on the recruitment of retirees. We are already a retiree magnet and only need to do more of what we currently do fairly well. Of course, our appeal to retirees varies considerably by county.
Approximately 1 million retirees live in Georgia, but their share of Georgia's population (10.6 percent) is lower than their share of the U.S. population (13.1 percent). A recent assessment of Georgia's retiree population found two large clusters of counties with relatively high retiree populations at opposite corners of the state: a horseshoe-shaped cluster in northeast Georgia and a large irregularly shaped cluster in southwest Georgia. Most of the counties that comprise these two clusters are essentially rural, which may reflect retirees' stated preferences for pastoral settings, low cost of living, less traffic congestion and a small-town atmosphere.
In a typical 12-month period, 31,338 retirees moved from elsewhere: 15,533 persons (50 percent) moved from one county to another in Georgia; 13,607 (43 percent) moved from another state; and 2,198 (7 percent) moved to Georgia from abroad. People over 65 who moved within the same county were not included in the analysis.
In essence, retirees vote with their feet whenever they migrate from one county to another, and Georgia appears to do better than most states in terms of attracting mobile retirees. An analysis of census mobility data for 2007-2011 reveals which counties were retiree magnets and which were not. In order, the 15 counties with the highest overall retiree attraction rates are Quitman, Union, Towns, Candler, Glascock, Seminole, Clay, Wilcox, Irwin, Fannin, Effingham, Peach, Lamar, Miller and McDuffie.
Of course, the retirees who know Georgia best are those who already live here. Indeed, a county's best prospects to recruit retirees may be attracting seniors who live in other Georgia counties. The 15 counties deemed highly attractive to retirees already in the state include Candler, Miller, McIntosh, Irwin, Quitman, Wilcox, Evans, Haralson, Greene, Effingham, Towns, McDuffie, Jasper, Polk and Pierce.
If a retiree is going to relocate, it benefits Georgia's economy when they move within the state instead of to another state. Vigorous competition between Georgia's counties for in-state retirees therefore should be encouraged, not discouraged.
Retirees who move to Georgia from another state or from abroad generate substantial economic impacts. Retirees from other states are drawn to Quitman, Glascock, Union, Clay, Towns, Emanuel, Peach, Hancock, Madison, Jeff Davis, Fannin, Candler, Wayne, Rabun and Tattnall counties. Counties that attract international retirees include Seminole, Lamar, Ware, Baldwin, Forsyth, Gilmer, Heard, Pickens, McDuffie, Evans, Colquitt, Fannin, Gwinnett, Baker and Liberty.
The counties that scored high on these lists indicate their broad-based appeal as a place to retire. However some counties that should be enticing to retirees are not drawing them in.
In fact, nine of the 25 counties with the highest retiree populations were not retiree magnets. Policies designed to improve the appeal of such counties should help reduce the out-migration of retirees to other states, which would improve many of Georgia's state-to-state retiree-migration efficiency flows. Since the per capita income of Georgia's out-migrating retirees exceeds that of its in-migrating retirees, retiree retention is as important as retiree attraction.
It is important to recognize that these findings reflect the influence of many factors, ranging from the presence of natural or man-made amenities to differences in cost of living or local taxes. And, for a county with a small population, a single new residential or commercial development can make a significant difference.
Finally, there are some risks inherent in retiree-based economic development. Some notable ones include: possible changes in Social Security and Medicare; extended periods of high inflation that can erode retirees' purchase power and net worth; very low rates of return on investments that could reduce retirees' incomes; severe housing busts and severe recessions that can reduce retirees' willingness to move; limiting retiree recruitment opportunities; and political power that can shift from the existing population toward in-migrating retirees.