Economy: Athens' Expanding Economy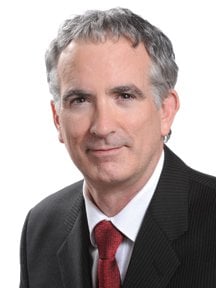 In 2014, employment in the Athens Metropol-itan Statistical Area (MSA) will increase by 1.7 percent – about 1,500 jobs – which is about the same as the gains realized in 2013.
Athens will benefit from several factors: First, Caterpillar's new factory will grow. Second, Athens' outsized healthcare sector is poised for growth, expanding the city's role as a medical service center for Northeast Georgia. The new medical school campus at UGA in partnership with Georgia Regents University in particular is encouraging further development of the clinical healthcare and biomedical industries.
Third, UGA's new College of Engineering not only contributes directly to the region's growth, but I'm convinced that its greatest contribution will be shaping the region's future economic development. The College of Engineering should enhance entrepreneurial activity, especially in innovation-based industries, and help Athens recruit high-tech companies and venture capital.
Athens also will benefit from companies such as Ethicon Inc., a subsidiary of Johnson & Johnson, which recently expanded its operations in the city. The overall economic impact of those new positions will grow in 2014. Even though it's just outside the Athens metro area, the recent expansion of Kubota's manufacturing facility in Jefferson will provide a boost to the regional economy. Plus, more exhibit space at the Classic Center positions Athens to attract larger conventions and trade shows.
I do see some challenges: Athens probably will be held back by its outsized government sector, which will remain under severe pressure due to continuing budget difficulties. State and local government jobs account for more than 29 percent of the area's nonfarm earnings compared to only 11 percent of the state's nonfarm earnings. In fact, Athens is six times more dependent on state government jobs than the state as a whole, and that is no longer an advantage.
Also, due to the development of competing hubs elsewhere in Northeast Georgia – such as the Mall of Georgia and Sugarloaf Mills – as well as the growing share of retail dollars spent online, Athens' role as a regional shopping hub has been declining. That trend probably will continue. On the other hand, the new Epps Bridge Centre development will help to maintain the area's appeal as a retail destination.
The region's information, financial activities, and professional and business services industries are undersized relative to the overall size of this region's economy. That will limit the overall contribution to growth from these industries. The information sector in particular is shrinking relative to the overall size of Athens' economy.
In housing, the free fall in single-family home building got off to a very early start in 2005. The peak-to-trough decline was 88 percent in Athens, which is the same as reported for the state as a whole. In terms of new construction, the recovery began in 2010 and gained traction in 2011-2013.
Existing home prices peaked in the first quarter of 2008 but did not bottom out until the first quarter of 2013. Over that five-year period, the peak-to-trough drop in existing home prices in the Athens MSA was 19 percent. Home prices reset to where they stood a decade earlier. The 19 percent decline reported for Athens is about the same as nationwide, but slightly less than the 23 percent drop reported for the state.
One problem for the Athens housing market, however, is that home prices rose more slowly prior to the housing bust in the state or the nation. Thus, home price declines were less likely to be paper losses, implying that they may continue to have significant negative effects on consumer spending and entrepreneurial activity.
Plus, home prices have been very slow to recover. By the end of 2013, home prices in Athens had only recovered a quarter of their recent decline. In 2014, I expect existing home prices to rise by about 5 percent in Athens, which is the same as I expect for the nation but below the 8 percent gain I expect for the state.
One way to move Athens' economy onto a higher growth trajectory is to focus on retiree recruitment, as the area is already a retiree magnet. Madison, Clarke and Oconee counties are doing a good job attracting retirees, but Oglethorpe does not attract very many retirees. Madison County is especially good at attracting out-of-state retirees, and Clarke County's appeal to UGA alumni makes it attractive to Georgia retirees.