Economic Development: May 2014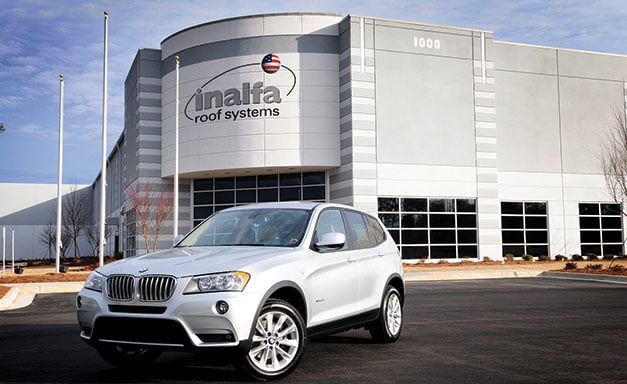 Auto Supplier: Bainbridge Manufacturing is investing $10 million to build a new headquarters in Decatur County, creating 100 jobs in the first year. A further $100-million investment over the next 10 years will add 1.6 million more square feet and 140 employees.
Growing: Inalfa Roof Systems is expanding its headquarters in Cherokee County. The vehicle roof system provider opened its regional headquarters at the beginning of this year and is already adding 45,000 square feet, representing a $6-million investment and creating another 100 jobs on top of the 300 announced last summer.
Fayette Expansion: Gerresheimer is expanding with a new 60,000-square-foot facility in Peachtree City, creating 120 jobs. The German company, which manufactures pharmaceutical delivery systems such as inhalers for asthma, has been located in Fayette County since 1993.
Bartow Textiles: Italian company Aquafil, which makes yarns, polymers and plastics in Cartersville, is undergoing a $25-million expansion, which will add more than 50 new jobs.
Logistics Growth: Interroll is opening a 100,000-square-foot regional center in Hiram. The new facility, which will manufacture logistics automation solutions, will initially employ 40, with plans to grow to 100 jobs.
Gwinnett Move: United Arab Shipping Company (UASC) is relocating its North American headquarters from New Jersey to a 50,000-square-foot facility in Peachtree Corners. The move will bring 160 jobs to the area.
Braselton Athletics: Sports apparel, footwear and equipment manufacturer Mizuno USA is relocating its distribution and manufacturing operations to a 520,000-square-foot facility in Braselton. The move will bring 150 full-time employees to the area.
Flowing in Coweta: Niagara Bottling is opening a $52-million, 450,000-square-foot facility in Coweta County that will employ more than 40. Expected to open in late 2014, the facility will start with one production line to package and distribute private label bottled water with room for three more in the future.
Revving Up: Electric Machinery Industrial Controls Corp. is doubling in Perry. The company, which manufactures, sells and services large motor starters, is expanding its facility to 12,500 square feet and adding 10 employees.