Business Casual: The Bullies' Pulpit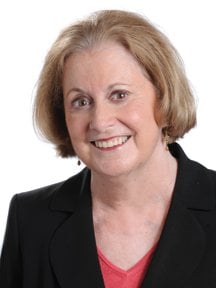 Some things don't change much from one year to the next. You can count on pollen every Georgia spring to make you miserable, and you can count on some of the old boys down at the Capitol to make you ashamed.
Sure enough, some of the more ossified members of the General Assembly found time and opportunity during the 2014 session to do a little bullying, ganging up on their favorite targets: immigrants, women, poor people and gays.
Fortunately, not all of their efforts resulted in legislation; there were some victories for sanity and civility.
SB 104, a particularly harsh measure that would have denied driver's licenses to immigrants brought into the country illegally when they were children, was defeated on a bipartisan vote in the Senate. Sen. Tommie Williams (R-Lyons) was a voice of reason when he successfully invoked the state's motto, "Wisdom, Justice, Moderation" in speaking against the bill.
SB 104 was sponsored by Sens. Bill Heath (R-Bremen), Steve Gooch (R-Dahlonega), Mike Crane (R-Newnan), Jack Murphy (R-Cumming), Judson Hill (R-Marietta) and Bill Jackson (R-Appling).
But a really bad bill – actually a pair of them, SB 377 and HB 1023 – came frighteningly close to becoming law. The not-so-aptly named "Preservation of Religious Freedom Act" would have allowed businesses to deny service to gay or lesbian customers if serving those individuals conflicted with their beliefs.
Supporters presented it as a matter of religious freedom; opponents rightly condemned it as discrimination. It was embarrassing enough to see a similar bill pass in Arizona, but horrifying to see it show up in Georgia.
Fortunately, this bill didn't survive. Some heavy-hitting businesses – Delta Air Lines and Intercontinental Hotels – and the Metro Atlanta Chamber spoke out against it in terms all legislators could comprehend. Their opposition and the decision by Arizona's Gov. Jan Brewer, hardly a fire-breathing liberal, to veto the bill her state legislature passed, doomed this one.
But it was close. Had the bill become law, it likely wouldn't have survived a court challenge; but it could have caused a great deal of embarrassment to the state and harmed efforts to create jobs and strengthen the economy – to say nothing of the humiliation would-be customers might have had to endure.
In fact, for a little comic relief, try to imagine what the enforcement process would be like. I'm envisioning clerks at convenience stores and baristas at coffee bars and owners of dry cleaning establishments asking, "Could I see a picture ID and proof of heterosexuality?" Maybe a state agency would have had to step in and provide sexual preference registries against which businesses could check potential customers.
Sponsors of the "religious freedom" bill in the House were Reps. Sam Teasley (R-Marietta), David Casas (R-Lilburn), Matt Ramsey (R-Peachtree City) and Andrew Welch (R-McDonough). In the Senate, sponsors were Sens. Joshua McKoon (R-Columbus), David Shafer (R-Duluth) and William Ligon Jr. (R-Brunswick).
A couple of other "bad-idea" measures that passed both houses seem to have as their chief attributes degrading poor people and showing women who's boss.
HB 772, sponsored by Rep. Greg Morris (R-Vidalia) and approved by the House and Senate, requires drug testing for food stamp and welfare applicants and recipients if there is a "reasonable suspicion of drug use." The suspecting is apparently left up to case workers, and there is a rather complicated and expensive process outlined for the "collection and testing of bodily fluids." And of course some of the unlicensed medical practitioners under the Gold Dome had to reassert themselves as knowing best, so they could make it harder for real doctors to help women with their real health issues. This go-round they were successful in making sure state employee health plans do not cover abortions and public monies are not used to pay for abortions. SB 98 makes no exception for instances of rape or incest.
I can't help thinking that many of these "anti" measures – anti-immigrant, anti-gay, anti-poor, anti-female – are motivated by fear. Fear of change, fear of losing control, fear of having to embrace some new ideas.
But come on, guys. Take a breath. Relax. Change is easier than you think. And it's not always a bad thing.