Neely Young Honored by Atlanta Press Club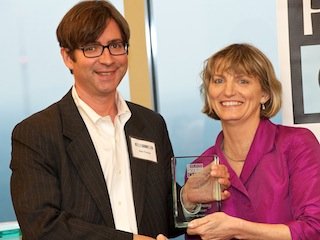 Georgia Trend Co-Editor-in-Chief and Publisher Neely Young received the Atlanta Press Club's 2013 Award of Excellence for Commentary, at the Awards of Excellence reception last night.
He was honored for his columns "Shame On Us," which addresses immigration reform, and "," which makes the case for Medicaid expansion in Georgia.
His son, Co-Editor-in-Chief and Publisher Ben Young, accepted the award on Neely's behalf.
Congratulations Neely!