West Central: Seeing A Resurgence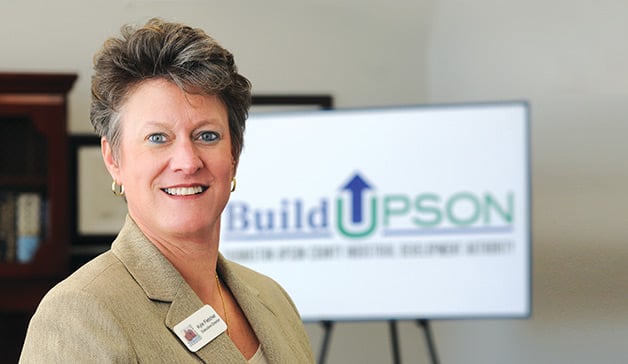 Ask folks in Georgia's west central region what the biggest driver of the regional economy is, and you'll to get two answers – Kia and Fort Benning. The Korean car maker in West Point and the mammoth military installation near Columbus have brought jobs and prosperity to much, if not all, of this section of the state.
Over the past year, both of these entities have been stirring other questions as well. For Kia, counties are working hard to snare suppliers seeking locations that will put them close to Kia's just-in-time plant assembly, where a new car rolls off the line every 57 seconds.
On a darker note, others are asking how they can ensure that Fort Benning doesn't fall victim to the Pentagon's base closure program or Washington's other budget woes.
"Fort Benning is a $5-billion industry," says Mike Gaymon, president and CEO of the Greater Columbus Georgia Chamber of Commerce. "It's by far the largest economic development entity anywhere in this region."
There may have been good reason to feel anxious when earlier this year word started to spread that the 3rd Infantry Division might be moved across the state to join other Army units at Fort Stewart in Liberty County.
At stake after several months of intense scrutiny was the 3rd Armored Brigade Combat Team and its 3,850 soldiers and 3,200 civilian workers. Nearly 7,100 jobs in all could have been lost. A move would also have meant the loss of almost $750 million in annual income and sales volume for the region.
When the smoke cleared, not only did the division stay in place, but additional personnel were transferred to the base.
Gaymon credits the area's strong case and decades-long support of the military in keeping the units intact and at Benning. He also believes that cutbacks elsewhere could eventually benefit the base even more. The next big drawdowns and closures are likely to affect Naval and Air Force units – some of which could be redirected here.
"We don't expect to have Navy ships floating down the Chattahoochee River, but we've got an airfield that's used 18 percent of the time and a 10,000-foot runway," he says. "In fact, anything that NATO flies can land at Fort Benning. Armor is here. Infantry is here. Cavalry is here. What's missing? An air component."
Meanwhile, Kia has been a steady contributor to the regional economy. In a big sign of its intention to stay here, the company is investing $1.6 billion over the next 16 years to retool and expand its production capability. To help make it possible, the Troup County Development Authority issued $600 million in bonds coupled with $1 billion by the West Point Development Authority for the project.
The presence of the automaker has encouraged economic development in surrounding counties as various levels of suppliers have moved here to be closer to their biggest customer. These Tier One suppliers have brought almost 11,000 more jobs to the region in addition to those workers on the Kia line in West Point.
Harris County's Northwest Business Park has already attracted companies such as Johnson Controls and Daehan Solution, thanks to its proximity to the West Point plant. The park scored another victory when KOPLA, a Korean-based producer of engineering plastics resin for the automotive industry, decided to open its first U.S.-based manufacturing facility. The deal promises another 150 jobs. The $15-million, 100,000-square-foot facility will be constructed on 20 acres. When up and running, its products will be used by a number of auto makers, most notably Kia.
The county's Hamil-ton Business Park is home to a Sturdi-Buildings facility, which produces everything from large-span steel buildings to backyard sheds.
"They're growing, and they're outgrowing their facility, which led them to move over to the business park," says Jayson Johnston, president of the Harris County Chamber of Commerce.
While Kia's Tier One suppliers have to be close to the plant, other companies with less-critical products are locating further out in the region. One such supplier, Mando Corp., which manufactures electric power steering gears and electronic stability control modules, opened a facility in Meriwether County's newest industrial park near Luthersville. After investing $200 million in the facility and creating more than 400 jobs, the company decided to build a casting operation next door – eliminating the need to ship in the materials from elsewhere.
The two plants will employ around 1,000 workers when fully operational, and the company will become the county's largest employer. The project is also likely to attract still more companies to the area.
"We're also expecting other prospects that will be suppliers to Mando to locate there, but nothing is definite yet," says Meriwether County Chamber of Commerce Executive Director Carolyn McKinley.
Meriwether County is also part of a growing trend aimed at making local attractions more accessible to the wider public. Recently, the county hosted a team of tourism experts from the state for a week-long appraisal of local attractions. While the Little White House in Warm Springs has always been a steady draw owing to its connection with President Franklin D. Roosevelt, the goal is to establish a program for promoting all the available assets.
"We have realized over the last few months that we have many tourism opportunities scattered all over the county that we have not packaged," says McKinley. "They haven't been completely developed or in other respects even identified."
This is also one of the few regions of the state that passed the one-cent Transportation Special Purpose Local Option Sales Tax (T-SPLOST) referendum that will make millions of dollars available for transportation-related projects in the region. The River Valley Region, which includes 11 of West Central Georgia's 16 counties, was one of just three in the state that passed it. Over the next 10 years, the tax is expected to produce about $600 million to fund transportation improvements. About half of that amount will go to 11 projects in Columbus and Harris County.
Sumter is one of the lucky ones that is already making good use of those funds. A big part of its economic development plan is the reshaping of the South Georgia Tech Parkway, which runs right by Georgia International Raceway Park that will break ground at the end of this year.
The county is also seeing an upsurge in activity, according to Bar-bara Grogan, executive director of the Americus Sumter Payroll Develop-ment Authority.
"We worked with a number of prospects last year, and we will see the fruits this year," she says.
Americus furniture manufacturer Container Marketing Inc. has added more than 100 workers. The company is a major supplier to retailers such as The TJX Companies, which includes T.J. Maxx, HomeGoods and Marshalls.
Recreation Unlimited – makers of the Caravelle Boat line – is also growing. After changing hands, the firm has grown to more than 100 employees.
For those counties a bit too far out to attract a Kia supplier, the emphasis is increasingly on making the most of the companies that already call their area home.
"The economic trend right now as far as Upson County is growth within our existing industries," says Kyle Fletcher, executive director of the Thomaston-Upson County Industrial Development Authority (IDA). "We have some prospect activity, but not a lot of new industries moving in."
To get the economy rolling, the IDA recently issued a $7-million bond to enable Standard Textile Thomaston Inc. to invest in new equipment and an expanded operation. The project will result in 25 new jobs – a much-needed boost in the county.
The economic resurgence is being felt throughout the region. In Pike County, Atha Interior Trim is constructing a larger facility to accommodate demand from the home building in-dustry, according to Christy Hammons, executive director of the Pike County Chamber of Commerce.
Another local success story is Johnson Battery Co., a servicer of large industrial batteries. The company was founded in Atlanta by a Pike County family. The owners eventually returned here, along with the company's corporate headquarters.
"And they just purchased the building next door from another company," says Hammons. "Now, they're moving some of their offices into that building as well. They're steadily growing."
Throughout the West Central Georgia region, there is a growing sense that while times are getting better, the economic pitfalls are still very much in mind. There is appreciation and care for the employers that have stood the test of time and a resolve to keep moving forward.
Individual Stories: