Central: A Wider Focus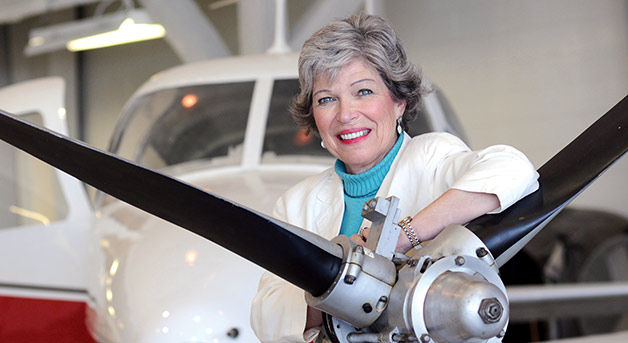 "Cautious optimism" is the watchword in Middle Georgia as economic developers expect to build on the progress they made in 2013.
Several counties report higher levels of inquiries from prospective companies, as well as more announcements of new business and expansions at existing operations. Some are broadening their economic development activities to include moviemaking, tourism, agritourism and community development. Across the area, leaders agree that efforts to pool their resources and jointly promote their region are paying dividends.
Project activity in Bibb County last year was "back at the levels of 2007-2008, before the bottom fell out," says Pat Topping, senior vice president of the Macon Economic Development Commission. Activity rose 30 percent over 2012, with five new companies locating in the county last year.
Tractor Supply opened a new 690,000-square-foot distribution center in Bibb that employs 300. Aspen Products has begun hiring 200 employees for its $13-million, 200,000-square-foot paper products manufacturing plant. Middle Georgia Printing Cooperative and Go Green Plastics, a waste recycling firm, also announced Macon projects last year.
"2014 is looking good, with project activity remaining high," Topping says. In early February, Bay View Food Products announced that its Mr. Chips subsidiary will locate a 120,000-square-foot pickle processing operation in Macon. Bay View will invest $8.5 million and hire 50.
Morgan County also experienced higher project activity last year, according to Bob Hughes, president and economic development director of the Madison-Morgan County Chamber of Commerce.
In October, Mannington Mills announced it would add more than 200 jobs by expanding its luxury tile facility in Morgan County and adding a 300,000-square-foot distribution center for floorcoverings. Hughes said Mannington is "on-shoring" the manufacturing work from China to Georgia.
Flambeau, a plastic products manufacturer, is moving production from North Carolina to Madison, doubling employment in Monroe County by the end of 2014. Rema Tip Top, a German company that manufactures sheet rubber for tire repairs and chemical tank linings, is also moving its global sheet rubber operation to Madison.
Hughes said his county is benefiting from other regional developments, including the 1.2-million-square-foot Baxter International manufacturing facility that will employ 1,500 at Stanton Springs, a joint development effort of Jasper, Morgan, Newton and Walton counties. Morgan-based facilities such as Flambeau are also supplying products to the new Caterpillar plant in Athens. And a couple of entrepreneurs are finalizing plans for a regional zoo.
"We have a tendency to look at things from a regional standpoint," Hughes says. "If one of our neighbors ends up with a good industry – or if we do – all of us are going to see some benefit from it."
That sentiment is shared in Dodge County. "We think 2014 will be one of our best years yet," says Judy Hemphill Madden, president and CEO of the Eastman-Dodge County Chamber of Commerce. Aremac Heat Treating is breaking ground on an expansion that will add 60 new jobs at a 28,000-square-foot facility in Eastman.
Aremac is the latest addition to a "small cluster of aerospace companies beginning to pop up here," Madden adds. Activity centers around the Eastman campus of Middle Georgia State College, which has programs in aviation management and air traffic controller training at the Heart of Georgia Regional Airport. The airport also hosts the Georgia Center of Innovation for Aerospace. Other companies serving the aviation industry include Heart of Georgia Metal Crafters and Dynamic Paint Solutions.
"We are excited that we have started this niche in the aerospace industry," Madden adds. "There are a lot of things we have worked on for several years that are starting to happen now."
Matt Poyner, executive director of the Milledgeville-Baldwin County Development Authority, says his county did not see a lot of activity in 2013, but he is "cautiously optimistic for the coming year. We are working on some pretty good-sized projects with the state," he says, adding that he's seen "more project activity in the last couple of months than we did over the past two years."
Montgomery County did well in 2013 by continuing to focus on retail, with several new businesses locating in Mount Vernon, says Joe Filippone, executive director of the Montgomery County Economic Development Authority. Completion of a new streetscape project in downtown Mount Vernon complemented that effort. Leaders are also looking at a potential shopping center project that "will be a destination stop for visitors," he adds. Filippone is also encouraged that the number of people interested in starting their own businesses has increased in recent months.
For 2014, Montgomery County plans to put more emphasis on industry recruitment, Filippone adds. "We currently have an industrial park with water, sewer and natural gas on about 100 acres," he says. However, the park is not easily accessible to truck traffic. Leaders would like to buy another 100 to 110 acres to expand the park and add an entryway on State Route 221 north of Mount Vernon. "Our big project this year is coming up with ways to do this financially," he says.
Cal Wray, president of the Dublin-Laurens County Development Authority, says his area saw an increased number of prospects, completions of previously announced projects and several major announcements for new activity. SP Fiber Technologies completed a $42-million expansion at its paper manufacturing facility that added 300 employees. Farmers Home Furniture announced a $4-million distribution center with 60 jobs. Wild Bore Machine also unveiled a $2-million expansion that added 60 positions.
Overall in 2013, the authority announced 14 expansions, $63 million in investments and 170 new jobs, Wray notes. More new projects are being considered, with interest expressed by "companies not already in Georgia, or even in the United States," he adds.
Judy Sherling, executive director of the Development Authority of Jeffersonville-Twiggs County, says Academy Sports + Outdoors completed its 500,000-square-foot expansion last year that created 250 jobs. HelioSage is considering constructing the $40-million Richland Solar Center, a 200-acre solar panel project that would be completed by early 2015. That project would create up to 200 temporary construction jobs.
"We are hopeful for 2014," Sherling says. "We are closer to the expansion of the Savannah Harbor and completion of the Panama Canal/Panamax project." Work is also underway on expanding Highway 96 at the I-16 interchange, which will improve access to the I-16 Industrial Park. "We know there are a lot of things waiting in the wings, and we're excited there is great potential this year."
Tiffany Andrews, executive director of the Development Authority of Monroe County, says there was definitely more interest from prospects last year. "We didn't close any deals, but there are a couple in the pipeline, so we are starting out 2014 well." She says that like many other counties, Monroe has expanded its focus from industrial recruitment to retail, commercial and community development in such areas as tourism, agritourism, sports tourism and attracting movie and television projects. She also plans to leverage Monroe's designation as the "public safety capital of Georgia," due to the Department of Corrections headquarters and the Georgia Public Safety Training Center in Forsyth.
Monroe is also actively marketing itself and the region through the 11-county Middle Georgia Economic Alliance, which includes Macon and neighboring Bibb County. "We're more rural than Bibb County, but we all draw on the same labor pool. So if something's good for Bibb, it's good for us. Plus I can market that larger regional labor pool."
Kathyjo Gordon, director of the Development Authority of Jones County, says she continues to market the Griswoldville Industrial Park. She has also focused on small business expansion. A new project is promoting Jones County as the hometown of the late entertainer Otis Redding. "He lived here, and his family still lives here," Gordon says. "We want to emphasize his life rather than just his music." The community hopes to get a historic marker and later a museum dedicated to Redding's life.
Marketing the new Rock Eagle Science Technology Park is a top 2014 priority for Terry Schwindler, who became economic development director of the Putnam Development Authority last fall. The park has 150 acres of commercial and light industrial space available for technology and biotechnology companies, with the first tenant breaking ground in March. "We have had a couple of calls this year, but we are not getting a lot of looks from the state level," she says. "I think that is because they are not aware of what we have here, so I'm working on that now."
Schwindler is also working with the Middle Georgia Economic Alliance and state officials to raise Putnam County's profile and proactively seek prospective companies. "With 159 counties in Georgia, you have a tiny voice on your own," she says. "But when you work as a region with 11 counties, you have a little larger voice and people start to notice you."
Individual Stories: