Economy: Telecom Outlook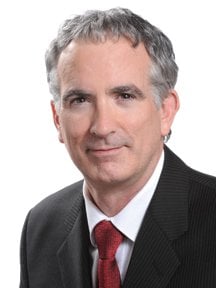 Advances in Internet protocol technology, overlapping networks, the rollout of 4G technologies, cloud computing and regulatory changes have erased the lines between providers of Internet, phone and television services. Convergence of previously separate communications industries has transformed many voice, video and data services into pure commodities, which has brought more intense price competition, innovation and proliferation of service offerings.
Although Georgia's telecommunications industries are dramatically more efficient, they also have eliminated tens of thousands of what were once considered relatively secure jobs.
Integrated telecom providers have found some success in executing a "triple play," in which they deliver bundled wired telephone, video and broadband Internet services to their customers. Now the "quadruple play" adds wireless phone/tablet services to the mix. Convergence also means that pressures to merge with or acquire competitors will intensify. The continued healing of global financial markets could allow more of those deals to move forward.
In 2014, households and businesses will allocate more to telecommunications services, but industry-wide revenue gains will not come as easily as they did a few years ago. That's primarily because penetration rates for many telecommunications services are already very high. Plus, voice-generated revenue is likely to decline very sharply, offsetting some of the growth in data traffic. Similarly, text messaging revenue will drop as data takes over.
Demand for high-speed mobile broadband connections will continue to grow, driven by rapid growth in smartphones, tablet computers and laptops, which will boost data-generated average revenue per customer.
Much of the growth in the residential market will be due to strictly personal uses such as interactive video services. As the labor market gradually recovers, however, rising numbers and proportions of workers who telecommute will create growth opportunities for telecom companies that provide residences with secure broadband access to the Internet for work-related uses at home, such as video-conferencing. Also, cloud computing will be an increasingly powerful driver of enterprise traffic.
It should be noted that while the basic cell phone market is nearly mature, usage can still go higher among children. Family plans coupled with location verification services that allow parents to locate their children should boost the use of pre-paid handsets among 5-12 year olds.
A huge – and very disruptive – challenge to both wired and wireless phone services is the rapidly improving quality and reliability of making calls via the Internet. Voice over Internet Proto-col (VoIP) allows callers to make free or very inexpensive calls to almost anywhere in the world. The build-out of 4G technology and the growing use of smartphones and tablets will dramatically boost demand for mobile VoIP. As the volume of these calls grows, it is curbing the prices charged for traditional calls.
VoIP can generate substantial cost savings with respect to call centers, off-shore operations and telecommuting, but providing VoIP to businesses will be much more labor intensive than providing VoIP to households. Hiring, therefore, will be very strong in the wireless telecommunications subsector in 2014. In contrast, jobs will disappear in the wired subsector as customers drop wired telephone services altogether.
Internet-ready mobile phones now give users Web access whenever and wherever they wish, and the transformation potential is huge. Cell phone technology can pinpoint a caller's location precisely, providing customized information, advertisements and emergency aid to a specific person in an exact location. Companies that develop and/or use smart applications that pack relevant information into small packages will prosper. Increasingly, the provision of video and data services will account for wireless providers' revenue growth.
In theory, mobile money – near field communications (NFC) payments – via handsets is poised to make significant contributions to revenue growth. Still, the rollout of NFC payments – Google, for example, has pulled back on the Google Wallet – is proceeding more slowly than many had anticipated.