Economy: Prospects For The A-Team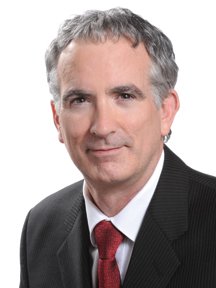 Three cities across the state are seeing economic recoveries fueled in part by new manufacturing projects, the healthcare sector and higher education.
A revival of population growth and the housing recovery will strongly underpin Atlanta's ongoing economic recovery. A high concentration of college-educated workers will continue to attract high-tech companies in life sciences, research and development, IT, professional and business services, and high-tech manufacturing.
The costs of living and doing business in the Atlanta MSA are relatively low, and the pool of talent is large and deep for occupations that do not require college degrees. Businesses are also attracted by Atlanta's extensive multi-modal transportation and distribution system.
On an annual average basis, the 28-county Atlanta MSA is expected to add 57,800 jobs in 2014, a year-over-year increase of 2.4 percent. Atlanta therefore will account for 78 percent of the state's net job growth.
Atlanta's outsized information industry will benefit from expanding film and television production as well as surging demand for more sophisticated wireless services. Major improvements like the new international terminal at Hartsfield-Jackson bode well for Atlanta's growth and will help the city become even more popular as a destination for tourists and people attending corporate events. The airport also makes the Atlanta area an ideal location to operate business headquarters or facilities that produce highly perishable biomedical products.
One major plus for Atlanta in this new era of federal fiscal austerity is that the metro area is not too dependent on federal jobs, so public restructuring will be less problematic for Atlanta's growth than for growth elsewhere in Georgia or for the nation as a whole.
In 2014, employment in Athens-Clarke County is expected to increase by 1.7 percent – about 1,500 jobs, which exceeds the gains estimated for 2013. Athens will benefit from several nearby manufacturing expansions on the horizon, including Caterpillar, Ethicon and Kubota.
Athens' outsized healthcare sector is poised for growth, expanding the city's role as a medical service center for northeast Georgia. The new medical school campus at UGA in partnership with Georgia Regents University will en-courage further development of the clinical health-care and biomedical industries. More exhibit space at the Classic Center positions Athens to attract larger conventions and trade shows.
Athens could be held back by its outsized government sector, which will remain under severe pressure due to continuing budget difficulties. State and local government jobs account for 29.3 percent of the area's nonfarm earnings compared to only 11.4 percent of the state's nonfarm earnings.
While the development of competing retail hubs elsewhere in Northeast Georgia has im-pacted Athens' role as a major regional hub for shopping, the new Epps Bridge Centre should help improve the area's appeal as a retail destination.
The Athens MSA's information, financial activities, and professional and business services industries also are undersized, limiting the impetus to the region's overall growth from these industries in 2014. The information industry in particular is shrinking relative to the overall size of Athens' economy.
In 2014, Augusta's employment is expected to increase by 1.5 percent, or 3,200 jobs. Strong performance of Augusta's service-producing industries, notably healthcare and private education, are positives for the area's economy.
The metro area will also benefit from construction at nearby Plant Vogtle and a Starbucks manufacturing facility, which will employ 140.
Augusta is a center for telecommunications services and call centers, and Georgia Regents University is helping to establish Augusta as a cen-ter for the rapidly growing life sciences industry.
Fort Gordon has grown dramatically in recent years and adds substantially to the area's supply of well-trained, skilled workers. Nonetheless, Fort Gordon does make Augusta's economy vulnerable to cuts in defense spending.
Federal civilian and military jobs account for 15.8 percent of the Augusta area's nonfarm earnings compared to only 7.7 percent of the state's nonfarm earnings. Although Augusta's undersized information and financial activities industries spared the region from the restructuring that has plagued these sectors, it also limits opportunities for renewed growth in those sectors in 2014.