Economy: Golden Rules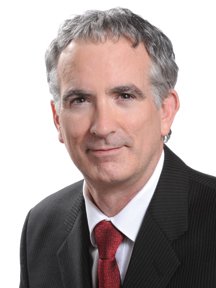 The OneGeorgia Rural Policy Center recently asked me to answer the following question: Is retiree recruitment a good strategy for the economic development of rural Georgia? My analysis shows it is. Here's my list of the top ten reasons why.
No. 10: To attain critical mass. In-migrating retirees can provide the critical mass needed to support certain types of businesses that previously did not exist in the community. A broader range of businesses will help the local economy capture more spending by its residents. That means less out-shopping and higher economic multipliers.
No. 9: To promote steady incomes. Relative to people with jobs, in-migrating retirees have steady incomes that are not dependent on local economic conditions. So retirees' pension, in-vestment and Social Security incomes can help cushion layoffs or reductions in hours worked.
No. 8: To reduce economic risks. Retirees make rural areas less vulnerable to the ups and downs of commodity markets and less exposed to global competition.
No. 7: To benefit industries such as healthcare, home building, retailing and household services rather than manufacturing, agriculture or government. Recruiting retirees helps rural areas with economic structures that are tilted towards goods-producing industries or government to diversify their economies.
No. 6: To generate fiscal impacts. The net impact of recruiting retirees on state and local government finances is very positive, or at worst neutral, depending upon whether or not spending on K-12 education is included.
No. 5: To get positive wealth effects. That wealth may or may not be invested locally, but it does expand the capital base controlled by rural residents, and it adds up fast.
No. 4: To generate economic impacts. It takes only 1.8 in-migrating retirees to generate one job, so 100 in-retirees generate 55 jobs.
No. 3: Georgia has a very advantageous tax structure, a big advantage when it comes to attracting retirees. This is due to its generous retirement income exclusion; sales tax exemptions for food, drugs and medical services; and the fact that there is no estate or inheritance tax.
No. 2: The time is right. Demographic and economic trends are coming together to create an unprecedented opportunity in U.S. economic history for retiree-based economic development. The retirement of the baby boomers is a very strong demographic trend that is virtually locked in until approximately 2028. Ongoing economic recovery and improving housing markets will increase geographic mobility.
A lot of leading-edge boomers who have been locked into their current homes by the housing bust are beginning to move as the ice thaws in the nation's housing markets. That's happening right now.
No.1: Georgia is already a retiree magnet. We just need to do more of what we are already good at.
My analysis of the state-to-state retiree migration data for 2007-2011 shows that Georgia remained very competitive in terms of attracting retirees during some very tough economic times. This suggests that retiree-based economic development will be an important economic driver in the future.
The bottom line is that Georgia already attracts 16,000 retirees per year on average. Many retirees move to Georgia from other southern states, but large numbers also come from Snowbelt states in the Northeast and Midwest.
The largest inflows of retirees come from Florida, New York, Alabama, Texas, Tennessee, Pennsylvania, South Carolina, New Jersey, North Carolina and Illinois. The largest outflows of retirees from Georgia are to our neighbors: Florida, Alabama, North Carolina, Tennessee and South Carolina.
Georgia has a good balance of trade among the states when it comes to retiree migration. Our most efficient retiree migration exchanges are primarily with states in the Northeast and Midwest. The most favorable balances of trade in terms of migrating retirees' incomes are with New York, Florida, New Jersey, Massachusetts and Michigan.
We need to focus on those states. On average, retirees who move here have lower incomes than retirees who leave the state. But Georgia still has an extremely favorable balance of trade when it comes to migrating retirees' income.