Economy: Getting Schooled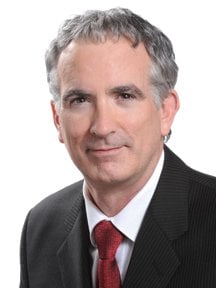 In January, the University System of Georgia created four consolidated institutions from eight existing colleges and universities: Georgia Regents University was created from Augusta State and Georgia Health Sciences universities; Middle Georgia State College was created from Macon State and Middle Georgia colleges; South Georgia State College was created from Waycross and South Georgia colleges; and the University of North Georgia was created from Gainesville State College and North Georgia College & State University.
A guiding principle behind the consolidation is to enhance regional economic development. With this in mind, here are estimates of the short-term economic impacts of college-related spending on each host community.
Georgia Regents University generates substantial impacts on Augusta's economy. On the academic side alone, the impact is $1.2 billion per year and 12,305 jobs. The clinical (healthcare delivery) side generates an additional $639 million and 6,887 jobs. Putting together the academic and the clinical sides yields a total economic impact of $1.8 billion and 19,192 jobs.
That's approaching the impacts that Georgia Tech has on Atlanta ($2.6 billion) or UGA has on Athens ($2.2 billion). Georgia Regents Univer-sity also generates more than $1 billion in labor income and $1.3 billion in regional GDP.
Georgia Regents' clinical campuses in Albany, Savannah and Rome generate impacts in those regions of the state. The Medical Partnership between Georgia Regents and UGA established a medical school campus in Athens, which is beginning to generate benefits for Athens' economy.
Middle Georgia State College's impact on Macon's economy is $226 million, or 2,579 jobs. The college's spending creates far more jobs off the campus (1,897 jobs) than it does on the campus (682 jobs). On average, for each job on campus there are 2.8 off-campus jobs that exist due to the spending related to the institution. Most of the off-campus jobs exist due to students' spending. About three out of every four of the jobs are in the private sector. The college generates $98 million in labor income and $152 million in regional GDP.
South Georgia State College's impact on its regional economy is $70 million and 874 jobs. There are 624 off-campus jobs that exist due to the presence of the college, accounting for 71 percent of the institution's total job impact. The school generates $28 million in labor income and $45 million in regional GDP.
The University of North Georgia's economic effect on its region is $401 million, or 4,343 jobs. Some 3,082 off-campus jobs exist because of the presence of the institution. For each on-campus job, 2.4 off-campus jobs are created. The private businesses operating in the region are by far the biggest recipients of institution-related spending. The university generates $181 million in labor income and $273 million in regional GDP.
Without exception, each of the newly consolidated institutions is an economic lynchpin of its host region. As recent experience demonstrates, colleges and universities not only generate impacts year after year, but really prove their economic worth during tough times. That's partly due to the relatively steady demand for higher education even when economic conditions deteriorate. Spending by college and universities, their employees and students holds up fairly well during economic downturns.
These results are from an annual study I conduct on behalf of the Board of Regents. The most recent study for FY 2012 shows that the 31 institutions that make up the University System of Georgia generate $14.1 billion for their host communities. That's a 7.4 percent increase compared to the prior year.
The first study I conducted for FY 1999 calculated the impact at $7.2 billion. That's a near doubling of the University System's economic impact since FY 1999 – or 98 percent growth. That gain far outstrips inflation, which was only 38 percent over the same period.
Other findings from the study show that the 139,000 jobs generated by the 31 institutions account for about one job out of every 28 that exist in Georgia.
For each on-campus job, two off-campus jobs are created. Over the last five years, off-campus jobs account for nearly all (96 percent) of the job growth generated by USG institutions.