Unintended Consequences
There's plenty of hope and uncertainty as Obamacare nears full implementation.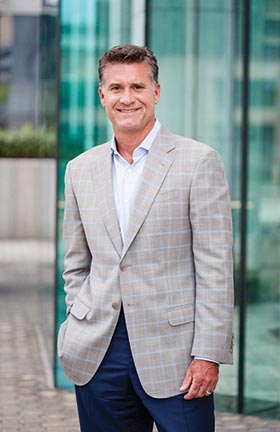 The United States healthcare system is messed up. It's a mangled wreck at the bottom of a smoking crater.
We spend more, by far, on healthcare than any other country, more than $2.5 trillion annually, about 18 percent of our gross national product. Healthcare costs are the No. 1 cause of bankruptcy in the U.S., where we spend about twice as much, per capita, as other countries for care that is ranked among the worst in the developed world, in terms of quality, efficiency, access, equity and the ability to foster long, healthy, productive lives – which significantly curtails any pursuit of happiness.
Our healthcare system – the cost of it and how we pay for it, the quality of it, the exclusivity of it in the land of the free – is so badly broken that if it were a car, it would be totaled. Instead, it got an overhaul, the Patient Protection and Affordable Care Act (ACA, or Obamacare), passed by Congress in March 2010 and upheld by the U.S. Supreme Court as the law of the land in June 2012.
In January 2014, the bulk of the ACA will be implemented, extending health insurance (and therefore, care) to about 32 million Americans who currently have none, including more than a million Georgians.
"To me, the more people that are insured, the better off the country is in terms of healthcare," says Marilyn Tavenner, chief administrator for the federal government's Centers for Medicare & Medicaid Services (CMS).
But to hear some in Georgia tell it, the world may stop turning and the sky will probably start its inevitable descent.
"We're going to see a lot of unintended consequences," was former Department of Community Health (DCH) Commissioner David Cook's dire warning in his opening keynote address at the Georgia Chamber of Commerce Federal Health Care Conference, in June. (Tavenner gave the closing address.)
Cook, who was appointed by Gov. Nathan Deal and has since left the DCH to become secretary of the Georgia State Senate, is in great position to know, because Georgia's state leadership is responsible for some of those consequences.
Georgia was one of the 26 states that sued the federal government, claiming the ACA relied on an unconstitutional expansion of federal power. The U.S. Supreme Court upheld the law, but gave states the option of not expanding Medicaid.
Deal wasted little time in opting out, saying that the state could not afford it, which means roughly 650,000 Georgians below the federal poverty limit, who might otherwise be covered under ACA's Medicaid expansion, will go without health insurance, victims of a partisan squabble that is pushing some already cash-strapped hospitals onto a tightrope without a safety net.
"Denying the opportunity for Georgia's adults to take advantage of federal reimbursement for their care simply shifts the cost to hospital emergency rooms or state- and county-funded mental health treatment programs or county jails," says State Rep. Pat Gardner, a Democrat, who attended the chamber's conference.
"Improving the health of our low-wage working families and those living in abject poverty is essential to building a strong workforce," she adds, but instead, "federal taxes paid by Georgians will be used to pay for hospitals' and doctors' services in other states while our families, hospitals and doctors continue to struggle to survive."
Blame Everyone
The percentage of GDP devoted to healthcare has doubled over the last 30 years. Medical spending increases faster than inflation and the economy, and basically, we're all to blame – consumers, care providers, insurance companies, government: all of us.
As consumers, we're living longer, and we're getting sicker and fatter, which means the demand for care increases, and even though the U.S. has a higher ratio of specialists than other countries, we have a supply problem, a shortage of primary care providers.
Perhaps most significantly, our system of care rewards medical providers for quantity of service, not quality or efficiency – the more tests and procedures your physician orders, necessary or not, the more you pay.
The ACA is intended to address this and a lot of other stuff.
"Quite frankly, it's going to change the economics of healthcare," says Dr. Quentin Pirkle, chief medical officer for Piedmont Medical Care. "Right now, we exist in a fee-for-service model. The ACA is leading toward a payment model where you pay for value – value-based purchasing. The trick is getting from one side to the other and not going bankrupt in the process.
"The challenge of ACA is, we just don't know if it works yet. There are still a lot of 'ifs' out there, a lot of un-certainty. But the market is definitely shifting."
For millions of Americans, the law's implementation means an end to a terrifying kind of uncertainty. Meanwhile, many political, business and healthcare leaders in Georgia, like those who attended the Georgia Chamber's healthcare conference, are frightened of what they can't predict, or simply dead set against anything generated by the other party, on political grounds alone.
"Until [the ACA] is in place and fully implemented, people are facing a lot of uncertainty, and uncertainty is one of the worst things a businessperson can face," says Bill Custer, associate professor and director of the Center of Health Services Research at Georgia State University.
It isn't such a bad thing for Dan Campbell, though. He's the CEO of Hire Dynamics, an Atlanta-based staffing agency that services about 20 states.
"Uncertainty is good for the staffing industry," says Campbell, who served on one of the panels at the chamber healthcare event. "Our industry has benefitted greatly during the recession and the slow recovery, because companies are trying to ensure flexibility in every aspect of their business."
It isn't such a bad thing for insurers, either. Yes, insurance companies are bound by the law in new ways – companies must spend at least 80 percent of premiums on actual medical services; they can't drop someone from a plan or limit how much insurance a family can use; they can't deny coverage for pre-existing conditions; they can't raise premium payments without state government approval.
The marketplace is going to grow by millions of people. Almost two million in Georgia are uninsured. As of January 2014, everyone is required to buy health insurance. Beginning October 1 (through March 2014), you'll be able to buy a plan on a health insurance exchange, an online marketplace where individuals and families who don't get health insurance at work can shop for private plans.
Subsidies in the form of tax credits will be available to help cover the cost of premiums. Those who don't buy health insurance will be taxed about 1 percent of their 2014 income.
Tax credits already are available for some businesses. Those businesses with fewer than 25 full-time employees (who average $50,000 or less in salary), that pay at least 50 percent of their workers' premium costs, have qualified for tax credits for 35 percent of their cost (the rate goes up to 50 percent in 2014), and they can get federal financial assistance for offering health insurance to early retirees. It's all explained at www.healthcare.gov.
Meanwhile, businesses with fewer than 50 employees are not legally bound to provide coverage, but can shop for the best plans on the health insurance exchanges beginning this October. Businesses with 50 or more employees, on the other hand, will have to offer essential coverage to their full-time workers or pay a penalty – these businesses recently got a reprieve from the Obama administration until January 2015.
So the law won't get a complete test drive until then, which leaves businessmen like Shawn Still wondering whether to keep contributing $2,400 a year per employee at his company (the amount he is paying right now for workers at Olympic Pool Plastering), or to just plan on paying the ACA penalty of $2,000 per employee and encourage everyone to go shopping on the insurance exchange (a process that begins this October).
"It's hard not knowing what it'll look like," Still says. "We still don't know what the dollars and cents are gonna be with all this, and that makes it hard to plan ahead."
Business Opportunity
Some states are operating their own exchanges, and some are working in tandem with the federal government. Georgia policymakers chose not to set up a state health insurance exchange, choosing to let the federal government facilitate it instead – something that is happening in at least half the states.
So Georgia consumers will still have access to an exchange. As of early August, five insurers had signed up to offer plans in Georgia's (federally run) exchange, and Morgan Kendrick, president of Blue Cross Blue Shield of Georgia, sees this new-fangled online marketplace as great for business.
"With so many people uninsured in Georgia today, there is a new market here that will be buying insurance, and we believe there is great opportunity there for our company," Kendrick says. "I'm pretty darn bullish on our business and the potential ahead. This is a time of material change, and I think we'll continue to evolve what we do, how we do it, how we price our products, how we interact with customers. We believe the net result is an upside."
Spurred on by the ACA, Blue Cross Blue Shield of Georgia is investing in its corporate future. In April, the company announced the addition of 200 jobs in the Columbus area to help handle the expected growth in policyholders.
The five companies with plans on the exchange in Geor-gia will ostensibly offer rates comparable to, or less than, employer health plan premiums, which is sort of the point of an "affordable" care act.
"Insurance is too expensive, and people can't afford it," Kendrick says. "So how do we make it more affordable, more cost effective? Moving from the pay-for-volume mode to a pay-for-value mode will help make that happen. As we move down that continuum, it will change the way networks look, the way physicians work. It's a positive thing, lowering costs."
And it's a "moving target," according to the CMS's Taven-ner, a work in progress. The ACA hasn't been fully implemented yet, though millions of Americans have taken advantage of the changes that already have happened.
"We were fortunate with the implementation of the ACA provision ex-tending dependent coverage to age 26," says Jim Bradley, who retired last year from White County High School, where he taught Spanish, German and economics, among other things, through the years.
To keep his two sons covered (be-fore ACA), Bradley purchased 'catastrophic' coverage for them, which basically means they would be covered if they got hit by a bus, but not much more. It was better than not covering them at all, but the Bradleys were grateful for the new law. Apparently, so were about 200,000 young adults across Georgia, who also got coverage under their parents' plans.
"The ability to keep our boys on a much more reasonable family plan through Georgia's State Health Benefits Plan saved us hundreds of dollars and gave both our sons much better coverage," he says.
Jon Schwartz, a professional actor, motivational speaker and champion toastmaster, also had a hit-by-bus plan, which he paid for out of pocket, the only thing available to a guy who was born with a bicuspid aortic valve – a pre-existing condition.
For the past couple of years, he's been enrolled in the Pre-Existing Condition Insurance Plan (PCIP), a transitional program created as part of ACA, for people with such conditions who were unable to get adequate coverage in the traditional insurance marketplace.
Starting in January, PCIP goes away, because insurers won't be allowed to deny Schwartz coverage any more. He'll go shopping for a plan on the exchange.
But last year, on June 28, the day the Supreme Court made its decision on Obamacare – one day before his long-awaited back surgery was scheduled – Schwartz waited anxiously for the news while sitting in his car outside his home in a North Georgia mountain valley, wondering what would come first, the end of his pain, or the end of his life.
"The amount of pain I was in, I could not live like that – every day it was so bad, my main consideration was how to kill myself without leaving a mess," he quips. "When I heard they upheld the law, I just sat there in the car and cried."
He cried a little more after the seven-hour, $360,000 procedure, be-cause the hospital sent him a bill for $70,000 (including $14 for a pill, one pill, which Schwartz says costs him four cents at a drugstore).
"They wanted to charge me $9,900 for a single screw," says Schwartz, who negotiated with the hospital over eight months and wound up paying nothing. "In what world, in what universe is that reasonable?"
The Lunch, The Tip
Maggie Gill, president and CEO of Memorial Health Medical Center in Savannah, is in the difficult position of planning ahead with a guarantee that she'll have less money to work with.
Under the Medicaid expansion originally prescribed by the ACA, Georgia would have received $33 billion over 10 years from the federal government, which would foot 100 percent of the bill for the first three years, 90 percent after that. After the Supreme Court decision, Deal gave Medicaid expansion a thumbs down, along with a bunch of other Republican governors around the country – many of whom have since reversed their stance and now plan to take advantage of the expansion.
"As the governor said, even though the federal government is buying us lunch, we can't afford the tip," Cook told his audience at the chamber healthcare conference.
Cook was in the last few days of his stint as DCH commissioner when he gave his speech, comparing and contrasting the two largest programs in the DCH, the state health benefits plan and Medicaid.
The state health benefit plan covers about 650,000 Georgians – teachers, state employees, retirees, etc. It's similar to a private sector plan, while Medicaid, he says, is designed to serve a specific population, and it is inflexible and difficult to manage.
"You just have to look at the nature of those people," Cook says.
Gill runs a hospital that serves many of those people, and it looks as if hospitals like Memorial and Grady in Atlanta, as well as small rural hospitals that serve poorer populations, could be on the hook for lunch and the tip, since Georgia has opted out of the Medicaid expansion.
The ACA, initially written as if every state would expand Medicaid, calls for a massive reduction in federal Dispro-portionate Share Hospital (DSH) payments, which safety net hospitals like Memorial receive to offset the costs of serving a large population of uninsured patients.
"That money starts going away this October, and without the Medicaid expansion, we are in for a devastating blow," says Gill, who expects her hospital could lose about $15 million in DSH payments next year, with deeper cuts to come.
"There's nothing to fill in that gap. If hospitals like Memorial lose [DSH payments] and there isn't an expansion of Medicaid to take up that slack, healthcare services will be cut. It would be a terrible shame to reduce services or access because you don't agree with policy."
The American Hospital Association has proposed a bill delaying disproportionate share cuts for two years, giving states a chance to work through their political issues, according to Tavenner.
"The politics are what they are," she says. "But the idea for the Medicaid expansion was to spend money on coverage up front, so people can stay healthy and go to appropriate care providers, instead of showing up at the ER and using that as a physician's office.
"Most states have done the economic analysis and realized that this not only will extend care – it will generate jobs. But we recognize that it might take some states and governors some time to get their heads around this. Long term, [Medicaid expansion] makes more sense in terms of lowering costs.
The way GSU's Custer sees it, even though health coverage will become available overnight to a million or so Georgians, some things will remain the same for a while.
"The way we finance care for people without health insurance now, through higher healthcare costs, through taxes, that will continue with no Medicaid expansion," he says. "In the long run, every state will probably expand Medicaid. But it's not gonna happen in 2014."
And, he says, the ACA isn't exactly the boogeyman.
"There is going to be disruption, and disruption can be costly in the short term," he says. "But the notion that we're heading for some kind of disaster just isn't likely."