Economy: Black Buying Power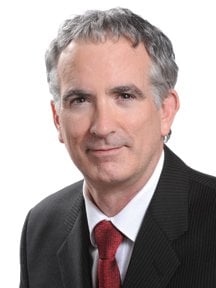 The buying power of black consumers in Georgia will rise to $66 billion in 2013 and to $95 billion in 2018. This is up from $16 billion in 1990 and $39 billion in 2000. The nation's black buying power will reach $1.07 billion in 2013 and $1.33 billion in 2018, up from $316 billion in 1990, $601 billion in 2000 and $951 billion in 2010.
This year, Georgia will be the nation's fourth largest state-level black consumer market, accounting for 22 cents out of every dollar spent. This represents a 2.6 percentage point gain in market share from 2000 – the largest achieved by blacks in any state.
The gains in black buying power reflect much more than just population growth and inflation. One of the most important and enduring forces is the increasing number of blacks who are starting and expanding their own businesses. Still another factor is that African Americans continue to experience rising levels of educational attainment.
The percent of blacks 25 years and over who have completed high school or college rose from 66 percent in 1990 to 79 percent in 2000 and to 85 percent in 2012. Despite these gains, the percentage of African Americans who are high school graduates or better was still slightly lower than the percentage of whites (88 percent) or Asians (89 percent). Some 21 percent of blacks have completed four or more years of college compared to 31 percent of whites or 51 percent of Asians. Nonetheless, the percentage of blacks who had completed college in 2013 (21 percent) was higher than in either 2000 (17 percent) or in 1990 (11 percent).
Favorable demographic trends help boost buying power, since the black population continues to grow more rapidly than the total population: from 2000 to 2013, it grew by 16.3 percent compared to 12.3 percent for the total population.
The black population is younger: In 2010, the median age of blacks was 31.4 years compared to 36.7 for the total population. Thus, larger proportions of blacks will be entering the workforce for the first time or will be moving up from entry-level jobs. This provides an extra push to the group's overall buying power.
Conversely, smaller proportions of blacks have reached their career pinnacles, where the annual percentage increases in wage and salaries often begin to decelerate, or are of traditional retirement age. So, black buying power may be slightly more resistant to reforms of popular government entitlement programs for retirees (e.g., Social Security and Medicare).
The youthful profile of the black population does have its downside, however. Compared to people who are either more established in their careers or retired, young people, regardless of race or ethnicity, are more exposed to job losses in economic downturns. So, in this regard, black buying power is vulnerable to the effects of economic recessions.
Due to the unusual severity of the recent recession (December 2007 through June 2009), employment growth can no longer be cited as one of the main forces behind the above-average gains in black buying power. From January 2000 through April 2013, the number of jobs held by blacks had increased by only 1 million, or a paltry 0.5 percent per year. From blacks' pre-recession employment peak in January 2007, the number of employed African Americans dropped by 45,000. The black unemployment rate soared – from 7.9 percent in January 2007 to 16.8 percent in March 2010. By April 2013, the black unemployment rate had declined to a still elevated 13.2 percent, and the employment-to-population ratio for blacks stood at only 53.4 percent – down from 59.4 percent in January 2007.
The jobs losses were very heavy because recessions with credit crunches and housing busts are always deeper and longer than other recessions. The financial panic that we witnessed in mid-September of 2008 was a very rare event: For a week or two we were literally on the edge of a financial abyss. This unusual set of events brought the economy to its knees.
This recession was the worst since the Great Depression, and it erased four years' worth of job growth for African Americans. It appears that the period of job losses ended in December 2010 – six months after the technical end of the recession. The labor market is recovering, but progress continues to be slow.