A Water Update
The war may be over, but there are more battles ahead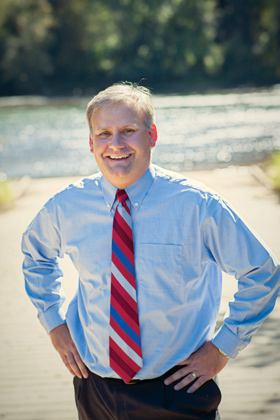 Are the water wars really over? It would seem so, with the 11th Circuit Court of Appeals ruling in June that Atlanta can access water from Lake Lanier and Gov. Nathan Deal promising $300 million for new reservoirs. The state's water districts are effectively upgrading and better managing our resources – still waiting for rain, but seeking ample alternatives to store up for the state's next wave of growth.
"We're thrilled that Lanier is back on the table," says Jud Turner, director of the Georgia Department of Natural Resources Environmen-tal Protection Division.
The water wars Georgia fought with Alabama and Florida were a 20-year struggle over Lake Lanier. Atlanta needs it for drinking water; the other two states wanted to ensure a sufficient supply for downstream release. A 2009 federal court ruling favoring Alabama and Florida gave Georgia three years to get its water affairs in order, but last summer's appellate ruling reversed that decision and affirmed Georgia's right to Lanier water.
Nonetheless, the response to the controversy and the persistent drought put water front and center in the public consciousness. Out of the near-crisis came legislation, increased emphasis on conservation and some plans for action.
The 11th Circuit decision allows Georgia to plan statewide for the first time in 25 years, says Turner. "We've had our hands tied all this time, worrying where our biggest source of water would come from. Now we can do what Deal set out to do as his primary objective, but for the whole state, not just the Metro Atlanta region."
In the role of executive counsel to former Gov. Sonny Perdue, Turner, an attorney, was involved in setting up the state's 10 Water District Councils and implementing the Water Stewardship Act.
The water legislation included new reservoirs to replace Lanier, including a large one on the Flint River, which is "off the table" since the court ruling. So the state can be more strategic in its placement of new reservoirs, which can be costly, controversial and litigious.
"The 11th Circuit ruling doesn't change the fundamental strategic plan of the state to grow the cistern," says Turner. "The fact is that multi-year droughts have become a reality for Georgia. So while it's good news for Atlanta, Cobb and DeKalb, this is also the first time that we can really be strategic and regional in our approach to statewide water supply."
In 2012, Deal announced direct funding and loans through the Georgia Environmental Finance Authority (GEFA) and the Department of Community Affairs of nearly $100 million to fund big water projects on generous terms. Oconee and Walton counties received two loans totalling $32 million to construct the 1,400-acre Hard Labor Creek Reservoir, Newton County received $21 million to build 1,242-acre Bear Creek Reservoir and Paulding County received a $29-million loan for the 305-acre Richland Creek Reservoir.
GEFA is still in the business of lending to communities to improve their infrastructure and make it more efficient, including conservation projects and storm water management. In the last six years, it has financed more than $69 million for such projects.
"We think of the reservoirs as different aspects of securing our water supply," says Kevin Kelly, Water Resources Division director at GEFA. "The state's overall approach is comprehensive – new water, water storage, water conservation." This dual strategy, he believes, is a strong one.
"This is a good crop of projects and will help local governments meet their forecast demand in a flexible, customer-friendly approach. We tried to respond to specific needs, and it also has a little bit of innovation that's consistent with the original vision of the program."
Kelly is referring to $9.1 million in direct state investment in water supply improvements for the Lake Lanier Islands area and test wells in southwest Georgia to determine the viability of groundwater recharge and flow augmentation technology, otherwise known as ASR (Aquifer Storage and Recovery).
"There was a prioritization of state direct investment dollars into critical places where we have statewide issues," says Turner. "If it's just the local water supply project, then the loan program is there, which can be paid back from water sales to that source." ASR studies may also impact the need for more reservoirs, he adds.
"Traditionally we've looked at need in a very conservative way – to build reservoir X at a certain size, where are your water supply contracts that meet that size? But in many places, you need to grow the cistern for drought contingency, and there may be a downstream need even without the market."
New Opportunities
Turner plans to retool the 12-year-old Flint River Drought Protection Act, which provides funds to compensate farmers if they agree not to irrigate crops with surface water during a drought. This isn't so much because of the drought, but because the law is outdated. More and more farmers are using wells to irrigate and making more money than if they took the funds.
Consequently, the Flint is getting dangerously low. If you have a well, you are drawing from the aquifer, and doing so can lower river levels.
"We know the Floridan Aquifer, which provides good clean water that can go straight onto crops, is a treasure of a resource," says Turner. "In the past, the concern was over how quickly it is augmented from the lower aquifer, which is higher in saline content, and how fast it can recharge. As we're evolving in knowledge, we're encouraged by what we see there. We're behind a lot of states in ASR. South Carolina now implements it, and Florida has been doing it for years."
The Lanier study is "a totally different deal, but there is a significant opportunity there to have a groundwater well that is proficient not just for Lanier Islands but for extra supply," says Turner. "It's a unique groundwater source in that part of the world, but there could be large, statewide impact."
Some of that impact could again get Georgia in trouble with our neighbor states. In fact, saltwater intrusion into the Floridan Aquifer is an issue on the Georgia and South Carolina coast, with wells drawing saltwater in Hilton Head, S.C.
"Fortunately we have a joint committee with South Carolina to avoid going down the same path we went with Alabama and Florida," says Turner. "We have already delineated the horizontal migration of the saltwater plume in the aquifer. Now we need to learn about the vertical migration. We already have a plan to reduce pumping and hope to keep working with South Carolina on a joint plan to be good stewards of the Upper Floridan and, over time, address how much saltwater we can stop and at what speed."
One might be surprised that it is water use by Georgia residents that is causing this problem, and that plans to dredge the harbor at the Port of Savannah in order to accommodate bigger ships will not impact the aquifer in a negative way, according to the U.S. Army Corps of Engineers. Another lawsuit challenging the amount of silt that will go to South Carolina is in mediation, but there are virtually no other impediments to the $650-million project. In fact, President Barack Obama recently ordered the dredging fast-tracked as part of his "We Can't Wait" initiative.
"We're very excited to see it made a priority of a president," says Curtis Foltz, executive director of the Georgia Ports Authority. "As the Corps has indicated in its study, the project clearly has national bearing on competitiveness of the entire Southeast."
Economic impacts, as well as environmental ramifications, are considered by the Corps when reviewing water permits and projects, as was also the case in the 11th Circuit Court ruling on Lanier, according to attorneys Todd Silliman, with McKenna Long & Aldridge, and Bruce Brown (formerly with MLA, now head of his own firm), who have represented the state in the water wars with Florida and Alabama for 25 years.
"The Corps had to decide what [cutting off Lanier from Atlanta] meant to the nation," says Silliman. "Some might say, cut Atlanta off and the growth would go to Rome or Birmingham. But once you look at Atlanta as a combination of infrastructure – roads, the airport, higher education – and the national economic benefit it provides and the economic loss to the country without it, you could see that it's not easy to replicate the growth that would come here because of that combination of resources."
Conservation
A lot has changed since the challenge to Lanier was filed, based on numbers in 2000. "We're actually using less water – in terms of an absolute number and per capita – than we did in 2000," says Brown. "Conservation has exceeded the projections as we've become better stewards, returning a higher percentage of water and using less."
Silliman says that the drought and recession have driven down water use and also credits Perdue's mandate to reduce water use by 10 percent. "That was subsequently lifted, but it permanently altered patterns of water use in individuals and businesses," says Silliman.
Georgia's reuse of water has been particularly effective and should be a greater factor in Corps decisions, he adds. "The Corps in a recent ruling did find that returns to the lake should be taken into account in terms of hydropower [use in other states]," says Silliman. "But how much storage [is] bought is based on net withdrawal, not gross. Storage is expensive, and it costs more to treat it at a higher standard than if it's returned straight to the river. We believe users that reuse should get a credit."
Retreatment and conservation are good for Corps relations: Approval to use water is not a given, and lawsuits can tie up new projects for years, as has been the case for 414-acre Hickory Log Creek Reservoir in Cherokee County. Alabama Power sued over using Lake Allatoona for Hickory Log Creek in 2007 on the same basis as the suit against Lanier – that it wasn't meant for residential use – and the reservoir is finished but inoperable pending the outcome.
Brown and Silliman note that Hickory Log Creek is a remaining skirmish in the water wars and are confident the suit will be dismissed. Whether the reservoir will ever pay for itself is another matter. Cost overruns caused the price of the project to balloon from $41 million to $130 million. The city of Canton, which owns 25 percent of the reservoir with the Cobb County-Marietta Water Authority owning the remaining 75 percent, has to pay $1.7 million a year in bond payments and operating costs; it also has raised water rates 30 percent to pay for the idle system.
"I can't control our friends in other states," Turner says of new projects. But in terms of financing, "if you look at the projects that made it and those that didn't, you can see the rationale behind the state in supporting the ones they did."
For example, Newton County's Bear Creek Reservoir acquired a potential big customer base in April, when Baxter International announced it would build a manufacturing facility near Covington to support plasma-based medical treatments, creating as many as 1,500 jobs. Baxter has been quoted as saying it may use as much as a million gallons a day by itself.
Paulding County's Richland Creek Reservoir, however, has been opposed by Coosa Riverkeeper Joe Cook. Here, population growth would reportedly demand some 47 million gallons a day, and permitting from the Allatoona, as evidenced by Canton, is uncertain. Cook told the Dallas-Hiram Patch that population projections of 14,000 a year are "absurd." Furthermore, the availability of Allatoona pending the outcome of Alabama Power's case could lessen the county's need for what Cook called a "dam to nowhere."
Industry, Population
Dallas Mayor Boyd Austin, chair of the Metropolitan North Georgia Water Planning District, says the need is there for both industry and new population. New residents made for vertiginous growth, from 40,000 in 1990 to 140,000 in 2010, and it cost Paulding a lot of money to buy water from Cobb County. "To begin construction, we need another $57 million total, but this is a big start," says Austin. "The main thing is to achieve some level of independence [from Allatoona]."
Georgia is projected to grow by 46 percent by 2030, from a population of 10.1 million to 14.7 million, according to a Governor's Office of Planning and Budget report from 2010. Before the recession, nearly a million people moved here in the 2000s; without local jobs new population can burden a community. Water brings industry, and the next wave of population increases the need for both new reservoirs and good stewardship, says Silliman.
"We have Allatoona and projects in other basins, but conservation is the cheapest way to go further on water resources," says Silliman. "No one projects that Lanier will be enough to meet our future needs. Nor will conservation alone get us to 2050, but it will have to be an important part of the mix."
Use of Lanier for Atlanta still has to be specified by the Corps, notes Brown. "We need to redouble our conservation efforts," adds Brown. "While there's some disagreement about reservoirs," most people agree what's already there should be utilized before new projects are undertaken.
Retreatment is an important part of conservation, and there are many on board. WellStar Health System's laundry facility in Cobb County has installed a filtration system that processes an estimated 42 million gallons of wastewater for reuse each year, saving some $150,000 a year. Clayton County's wastewater treatment facilities save nearly 226 million gallons of water a year using reclaimed water.
This water, however, isn't for drinking. "You take out wastewater, treat at a standard high enough not for potable but for irrigation use, then put it back out to communities as purple pipe, so it's not mistaken for regular pipe. Then it can go to golf courses or subdivision grounds, or even a particular industry that can reuse it, like cooling water for a biomass plant or a textile plant," says GEFA's Kelly.
Beyond savings, Turner agrees with Brown and Silliman that reuse needs to be factored into the federal assessment of Georgia's water supply. "The Corps should credit return flows to any water supply contracts out of federal reservoirs," says Turner. "That's a no-brainer."
In the meantime, some of those reuse systems could be in jeopardy. Mayor Austin fears the state has lost interest in these critical facilities and that Fulton County's Cauley Creek Water Reclamation Facility will close.
"That's the prime reuse facility for Georgia," he says. "People come from all over to see it. They're talking about moving it to Johns Creek, but it serves five golf courses, an industrial park and residents for irrigation. They [Fulton County] say they will save $6 million, but it's a higher cost to customers to use raw water. On the surface it sounds reasonable, but get into it, and it could harm negotiations with other states and the Corps, hampering our conservation and reuse reputation."
Speaking of policy, the Water Stewardship Act needs more teeth and more muscle, says Austin, to really make a difference in Georgia's conservation efforts. "The governor and the legislature have to take water policy more seriously. Metro Atlanta's currently the only Water Council District intact – the status of other councils have technically expired and have no funding mechanism, or any real procedural ability to continue. There is no move to put them into effect like we've done with the Metro Atlanta District. The EPD can't do it all.
"How [will] we move forward, and how will the Corps regard our re-quests, unless we have good practice in place and counties holding their feet to the fire?"
Challenges lie ahead, to be sure, but the answer to the original question is still: Yes, we won the water wars, and much good will come of it.
"The authority to use Lanier," says Silliman, "was an artificial obstacle to exploring the public policy needed to resolve our need."