Sustainable Georgia: Eye On The Bottom Line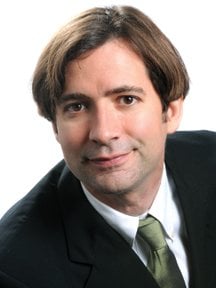 This month Georgia Trend presents the second annual Corporate Sustainability Rankings. The top Georgia companies again represent energy- and fleet-oriented sectors, as well as manufacturing.
Our carpet industry has been trying to re-duce its pollution since the '70s, so it's not a surprise to see Mohawk and Interface again on the list.
NCR Corp., an ATM and self-checkout machine manufacturer that located its headquarters in Duluth in 2009, is one of the top companies for the second year.
Why are these companies investing in sustainability? Largely, as Jerry Grillo's article (see page 43) demonstrates, they are doing it to improve their bottom line. It absolutely makes sense for fleet-oriented companies like UPS and Delta to incorporate sustainability into their mission; not to do so would be foolish, since fuel drives the entire company and represents the most significant savings as new technology rolls out product after product to improve efficiency. This goes for manufacturers exporting goods as well.
But they are also doing it for their stakeholders, who, like so many investors, are in-creasingly interested in security and stability.
The times they are a changing: Southern Company, in a filing supported by the Sierra Club and the Southern Alliance for Clean Energy, petitioned and won approval from the Public Service Commission recently to shutter two coal-fired plants in Middle Georgia (Plant Branch Units 1 & 2) and the oil-fired Plant Mitchell Unit 4C in Putnam County.
Tim Echols, PSC commission chair, says local residents have developed a large solar project near Rock Eagle, the 4-H Camp just off Highway 441 in Eatonton, and he hopes Georgia Power will consider locating a solar field on the property.
Still, Echols was the lone dissenting vote, and he made it clear to me that it was not because he is a fan of coal-fired plants, but because Georgia Power (a subsidiary of Southern Company) is the largest taxpayer in Putnam County. "We are replacing that power with electricity from an Alabama plant in part," Echols says. "Upgrading the Georgia Power facility at Plant Branch would have preserved hundreds of local jobs."
More counties like Putnam could be affected by these trends. The Environmental Protection Agency, notes Echols, will be casting greater scrutiny on coal plants in the years to come and "more than a dozen coal units in Georgia will have to be either cleaned up, closed or switched to natural gas, at a price tag probably over $3 billion."
Echols acknowledges that "something has to be done" about coal plants and doesn't argue against greater EPA scrutiny, but he makes the point about a social cost to sustainability measures. These negative effects could augment the populist movement to dismantle the EPA and remove government regulations from energy companies in the interest of boosting local production and creating jobs.
Regardless of studies that prove that more domestic energy production would not significantly impact global trade and gasoline prices, discussion among GOP presidential contenders about altering or removing domestic energy regulations is deadly serious.
Yet oil, regardless of where it exists and is drilled, is still a finite resource, and the world will eventually run out.
Just as companies like UPS and NCR are seeking to alleviate the problem, energy companies are getting out of the coal business because it is increasingly obsolete and difficult to "make healthy" for surrounding communities. Coal, whether mined or burned, is not a good neighbor.
Echols makes a strong point about the need for mitigating the economic impact of future closings, and fortunately we are a state of strong local economic development initiatives that can strategically deflect the brunt of this impact. The energy industry can evolve like Georgia's agriculture industry to make the most, and not the least, of these top-down trends.
We can learn from the examples of companies that are successful.
Sustainability practices are a fact of life now as well as an ever-growing opportunity for new entrepreneurs. Georgia companies' environmental solutions can benefit everyone.