Economy: The Middle Georgia Report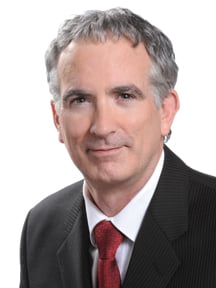 Macon will see 1.3 percent job growth in 2011, and Warner Robins will see about 1.2 percent. Those rates of increase are about the same as I expect for both the state and the nation. Several of the economic development projects announced in 2010 will provide a tailwind to the region's growth.
The Macon economy will benefit from its focus on transportation and logistics, higher education and healthcare. This means Macon's role as a regional retail trade center should become an even greater advantage in 2011 than in the previous three years.
Its central location makes the area ideal for statewide meetings and conventions. The hospitality industry will be a positive force for growth in 2011, but I expect job losses to continue in both construction and state and local government.
Macon was hit very, very hard by the Great Recession: The job losses were relentless, continuing for nearly two years. Macon's labor market did not bottom out until the first quarter of 2010. From peak-to-trough, 9,400 jobs were lost.
That 8.9 percent decline exceeds both the 8.4 percent drop experienced by the state and the 6.1 percent drop experienced by the nation. The bottom line: Macon's job count reset back to 1994 levels. The state's job count was reset back to 1998 levels and the nation's, to 1999 levels.
At the projected rate of job growth, it will take Macon about seven years to replace the lost jobs and the nation about five years.
In sharp contrast, Warner Robins dodged the recession. As of 2010, Warner Robins has posted 16 straight years of job growth. It is one of a few metro areas in the nation that did not lose any jobs to the recession. At the end of 2010, Warner Robins had 800 more jobs than it did prior to the Great Recession. The primary reason Warner Robins fared so well was an increase in the number of jobs with the federal government.
In fact, a closer examination of the detailed job data for each sector shows that private sector businesses in the Warner Robins economy did not escape the Great Recession. The metro area lost about 1,500 private-sector jobs – a 4 percent decline that is only about one-third as bad as the 12 percentage point decline that Georgia experienced in its private-sector job count.
Warner Robins had very low shares of jobs in some of the industries that proved to be the most vulnerable to this particular recession, such as construction and financial activities. Warner Robins also had only one-fourth the number of information jobs you would expect in a metro area of its size; the information sector has been going through a long and painful restructuring.
Another reason Warner Robins dodged the recession is that its housing market was less overbuilt than that of other areas.
In Middle Georgia, the free fall in single-family home building began in 2007 and continued through 2010. The peak-to-trough percentage decline in single-family housing permits was 85 percent in Macon and 65 percent in Warner Robins.
As steep as those plunges were, the plunge was even steeper for the state, which reported a 90 percent drop. However, it appears that the free fall in new home construction ended in 2010. In terms of homebuilding or home sales, I do not expect a deeper housing correction. Activity will certainly turn up in 2011, but the upturn will be insignificant compared to the recent plunges in activity.
Because so many fundamentals for the Macon and Warner Robins housing markets will be improving, existing home values will continue to hold up better here than they will at either the state or the national level. That's primarily for two reasons. First, there were literally no price bubbles to burst. Second, Middle Georgia's housing markets were far less overbuilt. The lack of overbuilding was critical. For example, places like Atlanta did not see a price bubble, but there was a huge supply bubble. So home prices have come down sharply.
A word of caution: Even though the price declines in both Macon and Warner Robins have been moderate, it could easily take five years of sustained job growth to fully recover.