Augusta/Richmond County: A Prosperous Enclave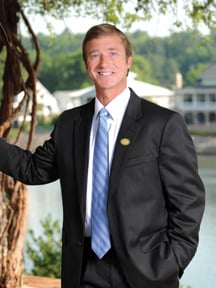 Business as usual in Augusta these days means $340 million in ongoing projects. It means new roads connecting to old ones, new companies investing in green building and new flight connections at Augusta Airport.
It also means year-round tourism above and beyond the renowned Masters golf tournament and hundreds of millions of dollars in growth at the Medical College of Georgia. In an economic downturn rocking the country, Augusta is an enclave of prosperity.
Voters last year approved a $184-million Special Local Option Sales Tax (SPLOST), including $10 million for economic development. It was a watershed moment.
Having seen a third of the city redeveloped in the last 25 years, the rest of Augusta is ready for action, and action is coming.
The SPLOST vote coincided with the finishing touches being put on a number of road projects completed in 2009 by both the Georgia and South Carolina departments of transportation.
"The I-20 interchanges and the loop around South Carolina's Palmetto Parkway [I-520] dramatically improved our transportation infrastructure," says Augusta Mayor Deke Copenhaver.
"To see these projects come to fruition in a time of our worst economy really helped. But to my mind, it was the strength of the local economy that made the case to pass the SPLOST."
"We saw $91 million in investment last year, and 1,100 new jobs, which is not too bad," says Walter Sprouse, Richmond County Development Authority Executive Director. "And we're on the verge of a couple of announcements that could potentially match that by mid-year."
Augusta has seen a call center boom stimulating its economy. Attracted by a steady stream of trained soldiers leaving Fort Gordon, ADP built a LEED-Gold facility in 2008 for a call center that has gone gangbusters – in fact the company is on track to hire 900, after initially planning to employ 250, says Sprouse. Sitel, another customer service company, is in the process of hiring 300 people, as is T-Mobile.
Richmond County also saw new technology company Knology invest $6 million and American Tire invest $4 million in 2009. Kellogg announced recently it would add several new lines of cookies originally targeted for a North Carolina facility.
In tandem with the new SPLOST, transportation improvements played a role in Kellogg's decision to stay and expand new lines. "In order to do it, they had to reroute their distribution. We had to make some improvements to 'Cookie Road' for them to expand," says Sprouse. "Fortunately the city was in the process of widening Marvin Griffin Road from two lanes to five, so while they were doing that, we could resolve Kellogg's truck-turning issue." The improvements also help other manufacturers, including Prayon, Covidien (formerly Kindle Plant), E-Z-GO and Procter & Gamble.
P&G is in the process of investing a million dollars in operations, creating 150 jobs. Sprouse says it is part of a global trend to package products differently for certain consumer groups – two detergent products, Gain and Ariel, are being packaged in bags, the preference of families in Latin America.
Rx For Growth
The SPLOST has also helped grow Augusta's medical economy, powered by Medical College of Georgia and University Hospital, which opened the $90 million Cardiovascular Center last year. Medical College of Georgia opened its new Cancer Center, reflecting millions more in investment downtown.
"The city went to local banks, who loaned us $10 million, and we were a flow-through to the Board of Regents," says Copenhaver. "We purchased the Gilbert Manor property for the future Cancer Center site, and earmarked it in last year's SPLOST to pay it off. It was a creative and innovative way to correct a long-running problem in the community." Gilbert Manor was a decaying housing project, and relocating elderly residents was a sensitive issue.
The result has been easy access for cancer patients to services created specifically with them in mind. "With the new clinical center, we've seen a tremendous expansion in our ability to provide better and more appropriate treatment for cancer patients," says MCG Interim President Dr. James Thompson. "The unique aspect of the facility is that almost all of it was done in collaboration with an advocacy team consisting of former MCG patients. They see things that those of us who provide care don't always see." MCG also has a new dental school building that allows needed expansion in dental education; Georgia ranks low nationally in terms of dentists per capita. MCG campuses are further expanding in Athens and Albany.
New President Ricardo Azziz, speaking from the University of California, where he is a researcher and department chairman, says he looks forward to streamlining operations at MCG in conjunction with changes to the nation's healthcare network. "Healthcare reform forces our academic centers to be more efficient, leading the charge for the next generation of talent," he says. "The future will require us to adapt. If we can't do it, we're all in trouble."
Earmarked in the latest SPLOST, which is projected to raise $184 million, is $8.5 million to improve economic potential at Augusta Regional Airport. The humble strip services more than just Masters traffic – in fact, American Airlines recently added a new line of nonstop flights to Dallas, joining Delta and US Airways as the airport's third carrier. What's more, the county owns 800 acres across the street.
"All of it is zoned industrial," says Sprouse. "We're the only airport in Georgia serviced by rail as well as the Savannah River, and we're down the river from the lock and dam. With Boeing in Charleston and us being the closest community in Georgia, it makes sense to become more aggressive [in recruiting aviation companies]. The brand new Max Hicks Water Treatment Plant, built by Augusta Utilities, and expanded wastewater and water capacity in the last year have also helped the site."
Development of the airport property is key to Augusta's future, says Copenhaver. "According to one source, we'll see 1,000 jobs a year over the [next] 10 years for Georgia Power's nuclear program [which got $8.5 billion from the federal government last year]. That's huge. It's not a Kia plant all at once, but it's huge. When you look at the investments under way at Fort Gordon, Plant Vogtle and the Savannah River Site (SRS) – and what spin-off companies will have to come to address their needs – you can see a lot of that happening around the airport."
People may not realize that the stimulus funding that went to SRS was primarily for clean up, he says. "Now we're looking to expand those missions to look at solar, wind and other technologies. I want to see Augusta truly develop into a hub for nuclear and other alternatives for the southeast and the nation. I think we have the potential to play that role."
Master Planning
That's why the city is spending a half million on the master plan, says Copenhaver, who recently sponsored a Mayor's Economic Summit to engage citizens on the town hall level in these strategies. "I continually tell the citizens, if you don't plan for growth, you get run over by it," says the mayor. "And in the southern area, where there's a lot of open land, I personally want to see us retain some green infrastructure [$1 million from the new SPLOST is for green space]. I don't want growth at all costs to the highest bidder."
Prepared by consultant John Shields, Augusta's new master plan encompasses several districts and aims to tie Augusta and North Augusta together with a plan for waterfront development. The plan is being promoted by Augusta Tomorrow, a nonprofit that has guided the redevelopment of several key downtown districts.
"Augusta Tomorrow was originally the city center and east Augusta; now we needed south and west, as well as the 'Westobou' [the Native American name for the Savannah River] plan," explains Augusta Tomorrow Executive Director Camille Price. "An implementation team of planners from both cities helped move the new plan along, and guide Icon [the initial consulting firm] as they developed projects in both towns around I-520, or Palmetto Parkway."
As I-520 comes into Georgia, Sand Bar Ferry Road will become a major gateway into Augusta, she says. "We see potential for huge development. It's moving real fast."
The city envisions a greenway on the riverfront of Sand Bar Ferry as a connector to downtown for neighborhood cyclists and walkers. "The Augusta Housing Authority is already redeveloping Underwood Homes," says Price. "The contractor demolished it and is rebuilding it into a mixed-income community. We see creating a very walkable area, with a lot of open space, possibly fairgrounds, stables, organic farms and churches, with auto-oriented commercial development on Sand Bar Ferry Road."
"A feasibility study on a performing arts facility came back very favorable; we could support around a 2,000 seat capacity," says Augusta Conven-tion and Visitors Bureau President & CEO Barry White. "It could work supporting our local performing arts environment, but it could also help on the large conventions and meetings side of things."
"The Westobou Arts Center came out of hundreds of one-on-ones and many community meetings," says Price. "Over and over, Augusta is seen as an arts-oriented community, and people would love to see a new performing arts center. Having it between the Augusta Commons and the river – actually on the river with a step down – would be huge. We were very cognizant of other theaters, and the need to create a "theater district" – from large shows at Westobou to the Bell Auditorium, Imperial Theater, Miller Theater and Mojeska, all complementing each other. It would really work."
The plan also includes development in the North Augusta area, which would create more activity that would spill across the Fifth Street bridge and bring additional development to the south side of Augusta's central district, says Price. Another district, off St. Sebastian Way between Enterprise Mill and River Street, is planned for a health sciences park. "We'll see if the footprint is big enough – if done in conjunction with MCG, that would be an interesting addition to Augusta," says Price.
"Part of our success is that our original 20- to 25-year plan, crafted in 1998, was 98 percent done in 2007," says Price. "Now there's not a lot of vacancy left downtown. People are moving into lofts; they stay full. We could accommodate 500 new units a year for the next 10 years."
Additionally, Augusta's Trade Exhibit and Event Center – an expansion that will create 113,000 square feet of space, 40,000 of which will be usable exhibit space – will open in 2012. It's a LEED-certified project that also includes a new downtown parking deck. "It's going to be a great-looking facility," says White. "It will create a lot of opportunities to bring in new groups and events, more than we can currently accommodate. We will be marketing it very aggressively."
Big Draw
Of course, it didn't hurt to have a little controversy surrounding the Mas-ters tournament's top player to draw some extra attention last spring. Copen-haver refers to "TigerGate," acknowledging the media scrutiny that accompanied Tiger Woods' return to golf after several weeks of upheaval in his personal life. He calls the city's response a "tremendous example of taking a negative and making it positive," focusing attention on Augusta.
"I probably talked to 17 different sources," says the mayor. "Rather than meeting them on Washington Road, I brought them downtown. Even people from Atlanta didn't realize we had a downtown, or that we were the second largest city in state. I used every opportunity, especially when Bloomberg called, to point out our rankings." Augusta has been ranked nationally for its housing and its economy, No. 2 on CNNMoney.com's list of strongest-performing metro economies and No. 5 by Forbes on its list of "Best Bang for the Buck" cities.
"Many thought of us as a backwater town," he says candidly. "So it was a great opportunity to let them know we handle this kind of thing, and lots of events like this, each year."
In fact Augusta hosted its first Ironman competition in 2009, and it was a resounding success. "We had more than 2,000 participants representing all 50 states and 12 countries. It turned out to be the largest of its kind in the world in its first year out," says Copenhaver.
"We'll be hosting that again this fall and will also add it on a third year," says White. "And it may sound odd, but we also hosted the Inter-national Mountain Biking Association Summit in 2009. We got it because of our sports reputation, but also be-cause we have some fantastic mountain biking through Sumter National Forest, across the river in South Carolina – that and local support from mountain bike enthusiasts in the Augusta area."
Copenhaver actually signed up for team training. "I was in on the early meetings, and saw something – they had never had it in the Southeast," he says. "Our green infrastructure of trails and canals really appealed to them. We were competing with Madison, Wis., home of Trek Bicycles, a major sponsor of the IMBA – so for us to get it, even though we're not in the mountains, was incredible.
"For that type of tourism, which has 2,000 to 5,000 participants, they train weeks in advance; so they're here over several months. It's a huge impact. This is how I hoped for so long to see the future of the city develop – sustainable development, ecotourism and good economic development: quality over quantity."
Community Snapshot
Local Leaders
Deke Copenhaver
Mayor of Augusta
706.821.1833
knixon@augustaga.gov
Susan E. Parr
President/CEO
Augusta Metro Chamber of Commerce
706.821.1300
sparr@augustagausa.com
Walter Sprouse
Executive Director
Richmond County Development Authority
706.821.1321
wsprouse@augustaeda.com
Population
(2009)
County, 199,768
Median Household Income
(2008)
$37,723
Unemployment
(April 2010)
County, 9.4 percent Georgia, 10.3 percent
Top Private Employers
Doctors Hospital, E-Z-GO,
Textron, Sitel USA, Covidien, International Paper
Sources
Development Authority of Richmond County, U.S. Census Bureau, Georgia Department of Labor