Economy: A Retail Revival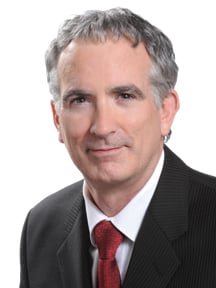 After collapsing by more than 10 percent in the first half of last year, retail sales will expand moderately in 2010. Continuing job losses will modulate the effect, but by mid-year the labor market situation should stabilize, causing personal income growth to accelerate. Even a small increase in job numbers will give more people the confidence, and the wherewithal, to spend more. Still, retailers will continue to see restraint among their consumers.
Many people have lost assets and are substantially less well off. Saving more out of current income will take priority over spending for many discretionary and big-ticket retail items.
After all, from the second quarter of 2007 through the first quarter of 2009, an unprecedented $14 trillion in U.S. household wealth was destroyed. The lost wealth will not be easily rebuilt, so Georgia's retailers can expect the most subdued recovery in consumer spending since WWII.
The bounceback of the stock market that began in the second quarter of 2009 is helping some households to partially recoup recent losses. That should provide a slight tailwind to retail sales.
Credit will gradually become more available to credit-worthy households, but interest rates probably will be rising in the second half of 2010. Another important development underpinning some retail sales growth is that the housing recession ended in the second quarter of 2009.
Home price depreciation has basically run its course in almost all the state's major markets; simply achieving stability should at least put a floor under demand for home-related goods.
Georgia's above-average population growth remains a long-term plus for instate retailers, but it actually provided very little support during the economic downturn and will not provide much more support during the initial stages of the economic recovery. The inflow of relocating retirees dried up when the nation's housing markets ceased to function normally. Nonetheless, retiree-based economic development will be one of the most powerful forces supporting retail sales growth in Georgia over the next decade.
The combination of sales growth plus shoppers' recent moves toward private label brands should lessen the pressure on retailers' net margins; private brand prices are lower and profit margins typically higher than those of premium national brands.
Higher labor costs due to substantial and ill-timed increases in the federal minimum wage and more competition among surviving retailers will keep the pressure on net profit margins, however. Higher margins in combination with higher sales volumes will cause retailers' net profits to rise very substantially in 2010 – although from depressed levels.
Higher sales volumes coupled with stiff competition (and many recent high-profile retail bankruptcies) often encourages restructuring; but there is a super-abundance of high-quality space in most retail markets, and capital still will not be readily available to finance retail projects.
Four themes will dominate the limited restructuring that does take place. First, large retailers will gain at the expense of smaller retailers. Second, discount retailers will gain market share at the expense of mid-price and luxury retailers. The heavy economic burdens borne by consumers suggest that price alone will remain the deciding factor for many families in 2010. Discount stores will continue to benefit as upper-middle and middle-income shoppers pinch pennies to offset recent decreases in wealth. Third, online retailing will experience relatively rapid growth.
Finally, on a very selective basis, foreign retailers will take advantage of their strong currencies to make investments in the U.S. marketplace. The bottom line: super-centers and e-tailers will gain market share at the expense of grocery stores, traditional department stores, luxury retailers and mom-and-pop operations.
The unusually large number of new subdivisions built in Georgia from 2003 to 2007 helped create new desirable retail locations, which helped to sustain retail development even as sales slowed. But virtually all of the prime new locations have already been developed or overdeveloped, so there will be little need for new retail development.