Economy: Hospitality Outlook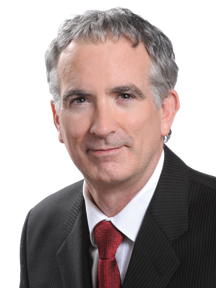 In 2010, I expect lodging demand to rise modestly from very depressed levels, but because the market is grossly overbuilt the challenges facing the industry will remain intense. In many lodging markets, supply bubbles developed because the industry's impressive performance prior to the recession caused new development to accelerate. As the economy contracted, the number of new hotel rooms being completed added to supply just as demand retreated sharply.
This year the delivery of new hotel rooms in the development pipeline will be less problematic, but the existing imbalance of supply and demand will stymie increases in average daily room rates. On top of the room supply glut, depressed utilization of many hotel services will constrain revenue, so holding down operating expenses will be important to profit generation. The industry's overall revenues will roughly match gains in overall bookings with revenues from rooms recovering more slowly than revenues from food and beverage operations.
Until the economic situation improves, demand for higher quality and more sophisticated accommodations will remain weak. Travelers are still looking for exclusive or customized experiences, but the price of those experiences is more of an issue for a broader range of guests.
The luxury segment is getting slammed by decreases in individual wealth, steep cuts in corporate travel budgets and bad publicity related to corporate excesses.
Prospects are best for mid-priced properties. Corporate travel policies will favor such properties as they put greater emphasis on cost control. Even people with job security and retirees will be likely to trade down from high-end properties.
Many Georgians will continue to forego the traditional big vacation in favor of shorter trips to nearby destinations. The increased popularity of one-day or weekend trips should help in-state hotels and restaurants that are close to tourist attractions. One challenge for this mid-industry segment, however, will be substantially less travel by employees of state and local governments.
Although the overall economy will be recovering, there are still headwinds and downside risks for the lodging industry.
Interest rates, insurance costs and security costs all will rise, and the greatest impact will be on luxury and upscale properties. However, the industry should be able to rein in costs associated with providing complimentary services and amenities to valued guests. Greater emphasis on online booking will help to offset the cost pressures.
Many of the fundamental drivers of business travel will shift from reverse to forward gear: Corporate profits will increase significantly. Markets for many goods and services will advance, and more new businesses will be formed. Corporate staffing levels are likely to increase slightly in the second half of the year.
Nonetheless, overall business spending for travel will lag the turnaround in the economy. New technologies reduce the need to travel, and cost containment policies are unlikely to loosen; but corporate outlays for revenue-generating travel that can be clearly linked to business development, such as meeting with new or existing clients, will rise substantially. Heightened sensitivity to corporate largesse will cause companies to focus less on travel to premier destinations and more on practical considerations.
Hosting or attending a major event in Atlanta remains relatively economical, so the city should be well positioned to benefit from any increase in corporate outlays. Atlanta's reputation as a place to conduct business efficiently makes the city a good place for meetings or conventions.
Many state and local governments and nonprofit organizations have virtually eliminated their FY 2010 travel budgets, and those budgets are not likely to be any fatter in FY 2011. Even as GDP expands in 2010, the gains will provide a smaller boost to spending on travel to attend meetings and conventions than has been true historically.
Vacation and leisure travel is largely discretionary, and dropped sharply during the recession. Nonetheless, spending on leisure travel is recovering, but job growth must kick in to sustain the increase in household spending for leisure travel.