Economy: The Georgia Picture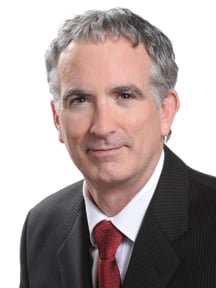 How will Georgia fare in 2010? I forecast state GDP to increase by about 1.5 percent, a lot better than the 4 percent decline estimated for 2009 but below my overall prediction for the U.S.
Georgia will continue to suffer from its heavy exposure to the real estate downturn. The economy is geared toward new residential and nonresidential development. Going into this recession, Georgia had an outsized construction industry and a huge supply of residential and nonresidential properties.
We also had a high concentration of manufacturing industries closely allied to construction. The over-dependence on development meant the financial crisis did much more damage to Georgia's banks than to the nation's.
The period of heavy job losses is over, although some will persist into early 2010. Georgia will end up losing about 370,00 jobs or about 9 percent of all jobs. In comparison, the nation will lose about 6 percent of its jobs.
Job growth will finally turn positive in the spring of 2010, but initially will be too anemic to keep pace with the number of people entering the job market. Productivity gains and longer workweeks will allow many businesses to postpone hiring until the recovery is well under way. Georgia's unemployment rate will continue to rise, topping out at 12 percent in mid-2010. Remember 2007? It was only 4.5 percent then.
For those who need jobs now, the best prospects will be in staffing and temp agencies, healthcare, transactions processing, and defense and the federal government. There will be more job opportunities by mid-2010: transportation and logistics, private-sector education, retail and hospitality will be adding to their staffs. Job creation will accelerate in 2011 when construction begins to recover and we stop losing jobs in state and local government.
Georgia's economy will under-perform the national economy until real estate and construction stabilize, sometime in 2011.
The economy can't really recover without consumer spending; and I expect that to increase by about 1 percent in 2010. Improved consumer fundamentals should pave the way for the more robust spending in 2011 and 2012.
Business spending for equipment and software will increase sharply and will be a powerful driver of Georgia's recovery. The growth reflects strengthening cash flow and higher corporate profits. Corporate discipline with respect to capital outlays over the course of 2001-2009 was excellent.
Credit will remain tight, but lending standards will not get any tighter. For many companies, cash flows will be adequate relative to needs for investment, lessening the impact.
On the international front, both imports and exports are expected to rise sharply, but imports will rise much faster, widening the trade gap. Net exports will subtract from U.S. GDP growth. But the upturn in international trade flows will be very positive for Georgia's economy. Higher foreign trade flows, whether imports or exports, favor Georgia's logistics-centered economy, especially the ports. As businesses add to inventories, imports of raw materials and finished goods will rise quickly.
Reducing costs will continue to be a high business priority and will work in Georgia's favor. Atlanta is the least costly large U.S. metropolitan area in which to do business. The state is well positioned to compete for corporate headquarters, high tech industries, expansions and relocations.
Over the next year or two, Georgia will receive a major economic boost from the last round of military base realignments and closings. We have already taken an economic hit from closings in Athens and Atlanta, but have yet to reap the full benefit of gains from expansions elsewhere.
Although the housing downturn ended in the second quarter of 2009 and the industry is recovering, nonresidential real estate markets will get much, much worse in 2010. The abundance of empty space, weak demand, plummeting prices and tight credit are huge problems. Only in 2011 will the construction industry begin to make significant contributions to the growth of the state's GDP.