Economy: A Housing Upturn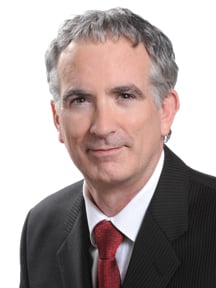 Georgia's prolonged and severe housing downturn ended in the second quarter of 2009, when single-family housing starts bottomed at 12,500 units. For the single-family housing subsector, the peak-to-trough plunge in housing starts was 88 percent.
The free fall, which began in the first quarter of 2006, lasted for 13 dismal quarters. The 2009 trough for the single-unit residential subsector represents the lowest activity level seen in Georgia's homebuilding industry in modern economic times.
Despite the expiration of the $8,000 credit for first time homebuyers on Dec. 1, the upturn in new home construction and housing sales that began in mid-2009 will gain momentum in 2010.
On a year-over-year basis, the number of single-family home permits authorized for new construction should rise to 28,000 units. Homebuilding will cease to be a drag on Georgia's economy. That's a positive development, but the 28,000 units pale in comparison to the 70,000 unit plunge in activity that occurred since permits peaked in the third quarter of 2005.
Existing home values also will begin to appreciate gradually in 2010, but not all of the destructive macroeconomic effects of the housing recession will cease immediately. The substantial home price depreciation from 2007 through 2009 will continue to weigh heavily on the psyche of the consumers and on their ability to spend.
An important difference between Georgia's housing recession and the recessions that played out in other states is that home price declines have been moderate rather than severe in most neighborhoods. Georgia had a huge supply bubble, but there was no investor- driven home price bubble to burst.
Investors' share of mortgage originations peaked at only 8.5 percent in the Atlanta metropolitan area in 2005, nearly equal to their 8.2 percent share in 2000. In Georgia, households buying homes for use as primary residences were setting house prices rather than investors or speculators.
So investor-driven price appreciation did not occur to any great extent in most parts of Georgia; the state's existing homes remained affordable and home prices did not collapse.
The Federal Housing Finance Agency's purchase-only home price index for Georgia shows home prices in the second quarter of 2009 were down by about 11 percent from their peak in the second quarter of 2007. That's about the same as the drop experienced by the nation as a whole, but is far less than the collapses experienced in states where speculators bailed: Home prices were down by 35 percent in Florida.
A major factor driving down home prices in Georgia was the elevated number of foreclosures and other short sales, priced by banks to sell rapidly. Consequently, existing home prices have not been as sticky as they typically are during severe recessions and declined the most in the outlying suburbs, characterized by a lot of newly developed neighborhoods and long commutes, and in neighborhoods where mortgage foreclosures were ubiquitous.
Initially, many foreclosures were attributed to lax lending standards or innovative mortgage products. But by mid-2009 foreclosures often were the result of job losses or other forms of economic stress rather than poor decisions. In the weak housing market, medical catastrophes, divorces and other factors were much more likely to result in a foreclosure or a short sale than if housing market conditions were more benign.
By mid-2009, improved affordability and the first-time homebuyer tax credit led to upturns in home sales, but sustained appreciation of existing home prices proved elusive. That's because there was still a large inventory of unsold homes.
Shadow inventory was a huge problem, especially in foreclosure-ridden markets. The term refers to homes that normally would be on the market but aren't, due to poor market conditions. Many such properties are owned by banks or other creditors. As soon as the housing market shows signs that home prices are firming, shadow inventory comes onto the market, further postponing recovery.
Nonetheless, I expect that many creditors will dispose of their distressed assets in the second half of 2009; this should pave the way for price stability in early 2010 and perhaps even home price appreciation by mid-2010.