Here Comes The Sun
Interest in solar power is rising in Georgia, aided by a state law that offers tax credits and by federal stimulus funds for renewable energy.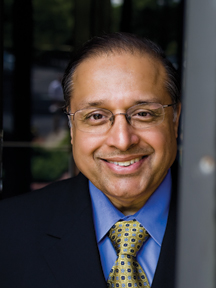 There's tangible evidence of a higher power at work in Sandy Springs. It's on the roof of the Northwest Unitarian Universalist Congregation sanctuary, where 20 solar photovoltaic modules are capturing the sun's energy and creating electricity.
Down in Bluffton at White Oak Pastures, a 143-year-old family farm known for its environmental sustainability and the humane treatment of its grass-fed cattle, they're using the sun's energy to heat most of the water in their beef processing plant.
And just off West Paces Ferry Road in Atlanta, one of Gov. Sonny Perdue's new neighbors has built a home that will generate most of its electricity, and heat all of its water, via solar energy. Retired insurance man and longtime conservationist Cody Laird figures his utility bills will be less than $100 a month for about 5,000 square feet of Buckhead living space.
"We'll send that electricity back to Georgia Power, into the grid, so I won't need a storage battery," says Laird, whose new house is near the Governor's Mansion. "The beauty of it is, under the current rules, Georgia Power will buy that electricity at 17.7 cents per kilowatt hour, and I buy it back at about 10 cents. It's a no-brainer."
Solar energy is rising in Georgia, and across the planet. Worldwide photovoltaic installations (for generating electricity) increased by almost 6,000 megawatts (MW) in 2008, up from 2,836 MW installed in 2007.
In Georgia, with new state and federal incentives making installation more affordable, conservation-minded homeowners and businesses are finding solar power to be preferable to fossil fuel (like coal and natural gas) electricity generation – a leading contributor to global climate change.
"The stars have aligned for solar energy," says Walter Brown, chairman of the Georgia Solar Energy Alliance. "The timing couldn't be better. There's the federal stimulus package. And incredible things are happening, even in Georgia."
An increasing number of businesses are getting in on the action, as the number of solar installers grows. And last October saw the opening of Georgia's first major solar manufacturing operation, as Suniva started producing high-efficiency photovoltaic solar cells at its facility in Norcross.
"With the combination of state and federal incentives we now have, the decision to invest in solar makes sense," says Jason Rooks, the lobbyist who helped write and foster clean energy bills approved by the state legislature in 2008 and this year.
Rooks, who runs a consultancy firm, Clean Energy Strategies, says he started taking solar energy very seriously when his daughter was born prematurely in June 2004.
"She was on a ventilator in the hospital and I remember looking out the windows at the smoggy Georgia sky and having an epiphany – she was not able to breathe that air," Rooks says. "The biggest contributor to our air quality problems is the energy we use. And it hit me then that if I was going to talk the talk, I needed to walk the walk.
"That's when I became an environmentalist, and not just a professional advocate."
Sunshine Laws
Gov. Perdue signed a state law last year that offers Georgia businesses and residences tax credits for solar installations through 2012.
Homeowners can get 35 percent of the cost, or up to $10,500 in credits for solar-generated electricity (photovoltaic modules), and up to $2,500 for solar water heaters. Businesses can get up to $500,000 for photovoltaics, and up to $100,000 for water heating.
Funds are distributed on a first come, first served basis from a pool of $2.5 million (Rooks was initially pushing for $25 million). That's in addition to a federal tax rebate of 30 percent on solar energy systems.
Rooks took advantage of the incentives himself – he had a solar energy array installed on the roof of his Avondale Estates home in March, by OneWorld Sustainable.
"We're doing more work in Georgia now with the tax incentives, but most of our work is done out of state," says Tim Blackwell, president/CEO of OneWorld, which also has installed, gratis, solar energy systems for remote families and clinics in Africa. "These are disconnected people, who have to read by the light from kerosene lamps."
Blackwell and his partner Keith Freeman, who started the company seven years ago, have grown from, basically, two guys and a truck into a firm with 15 employees on the payroll, who generated about $3 million in revenue last year.
"Things have changed, the technology is improving and we're getting a lot of interest from people who are interested in taking advantage of the incentives being offered," Blackwell says.
Georgia has lagged behind other states, such as California and New Jersey, and Southern neighbors Florida and North Carolina, when it comes to the prevalence of and support for solar energy.
Demand has grown in this country, but the United States is far behind Europe, which accounts for about 82 percent of the world demand for solar energy. Spain and Germany are one and two in the world, with 2.46 and 1.86 gigawatts (or 1,860 MW), respectively, and the U.S. solar market is a distant third with 357 megawatts.
But President Obama's economic stimulus package is focused heavily on renewable energy, and should enhance Georgia's solar landscape. Rooks shepherded House Bill 473 (it passed), which takes stimulus money targeted for Georgia and creates a grant program to cover 35 percent of the cost for non-residential solar installations.
This time, tax-exempt institutions are included, and the new law applies toward installations made since January 1, which is good news for Northwest Unitarian Universalist Congregation (NWUUC).
"Solar is now, solar is necessary, and people of conscience do what's necessary," says architect David Zenner, who leads NWUUC's Buildings and Grounds Ministry. "We saw this as something we had to do, to invest in our children's future. That's a better investment than Wall Street."
The church wants to be carbon neutral in three years. The 20 modules installed by Marietta-based Soenso Energy (for about $30,000) in January are only the first phase of what will be a 108-module array that should more than offset NWUUC's energy use with clean electricity that it will send to the grid, netting the same deal with Georgia Power that Cody Laird is after in Buckhead.
Sun Dealers
When the developers of the Tellus museum were planning their multifaceted facility near Cartersville, "they didn't want plastic dinosaurs," says Roger Cone, founder of Soenso Energy, a renewable energy dealer and installer. "They wanted something relevant."
Soenso installed a solar array that meets the energy requirements of the new museum's planetarium. And the museum also has added an 800-square-foot, one-bedroom, one-bath house on site, a working exhibit that will run on electricity generated by the solar panels mounted outside the museum.
Cone started the business in 2004 and admits, "I went into this blind. But last year we started making some headway." Bringing his brother Charles on board to lead the sales and marketing strategy has helped. So have the government incentives and the growing awareness among businesses and individuals that sustainability is more than a fashion statement.
"The climate change issue is front and center of a lot of people's minds," says Pete Marte, president of Hannah Solar, which installed the solar thermal (water heating) system on Will Harris' cattle farm, White Oak Pastures.
James Edward Harris, a cavalry captain for the Confederate army during the Civil War, had lost his money and his farm while supplying his soldiers out of his own pocket. With help from his uncle, though, he started a new farm near Bluffton, Georgia, in 1866.
Around the same time, more than 4,000 miles away, French mathematician August Mouchet was launching the modern era of solar energy with development of the first solar-powered engine.
Today, 140 years later, the worlds of Mouchet and Harris have converged at White Oak Pastures, where Will Harris is using solar power to heat the water at his beef processing plant.
"Sustainability has been a core value for my family since 1866. We want to do the right thing," says Harris, who runs the 1,000-acre farm his great-grandfather James started.
White Oak Pastures has gained a reputation for the humane treatment of its all-natural, grass-fed cattle (no antibiotics, no hormones) in an ecologically sustainable fashion. Harris thinks of it as the old-fashioned way. The only giveaway might be those eight solar thermal collectors mounted atop the livestock barn.
"I think there's a good possibility for more solar application here," says Harris. "Some day, I would love to take my farm and plant and home completely off the grid. We'll go as far down that path as we can."
Paul Diaz is treading a similar path as the president and owner of hit-making Tree Sound Studios, one of the most eco-friendly recording studios in the world.
"I've always been a tree-hugger. I was that little kid who had tears in his eyes over the commercial with the crying Indian and all the litter," Diaz says. "Tying that interest into my facility, into my business, was something I didn't really think about."
That is, until Dave Matthews said something following an acoustic performance at the studio six or seven years ago. The Grammy-winning singer/songwriter was asked by a fan what important issues he supported.
"He said anything green, and he gave this little speech that was motivational and powerful for me," says Diaz, who now grows organic food in a garden outside his Norcross studio, supplies biodiesel (made from recycled cafeteria grease) from a 500-gallon tank in his parking lot, recycles everything, uses rainwater collection barrels and plans to erect a wind tower to generate electricity on his property.
He also has installed a solar thermal system, and uses a portable solar array to power a PA system. And his clients – a who's who list of superstars that includes Matthews, Outkast and Elton John – are impressed by and have adopted the green hue of Tree Sound Studios.
"We make platinum records every year, that's our business," Diaz says. "But we're also reaching millions of kids, and I see that as an opportunity to teach them that conservation is cool."
Free And Clear
On a Thursday night at the headquarters of Southface in Atlanta, 50 or so individuals interested in expanding Georgia's solar array have gathered for the monthly meeting of the Georgia Solar Energy Association (GSEA). They're environmentalists, developers, installers, consultants, lawyers, accountants, entrepreneurs.
One man, Nash Raymond, who's working in Sierra Leone, where he's planning to install more photovoltaics to provide the energy for desalination, says, "They have plenty of sun, but they need drinking water."
Mike Card of Ellijay, who owns Southern SunPower, wants to grow his business, and another guy, Michael Wilson, wants to find out if there are any established business plans for creating solar farms. He imagines fields of modules that will capture the sun's power, exciting enough electrons to make electricity on a large scale.
"We think Georgia is a great place to use solar energy, and we're focused on supporting a well-trained solar trade," says Laura Capp, a member of the GSEA board of directors, and also director of residential green building services for Southface, the thriving sustainable/green building advocacy organization founded 31 years ago as the Georgia Solar Coalition.
Southface's "eco office" is around the corner and virtually in the shadow of the Georgia Power building, where OneWorld Sustainable installed an array of different solar technologies.
"We want to understand the place solar may have in our portfolio," says Ervan Hancock, manager of renewable and green strategies for Georgia Power. "We felt it behooved us to test what we believe are seven of the leading-edge technologies, and evaluate them head to head."
Don't expect Georgia Power or its parent Southern Company, whose energy fleet is dominated by coal-burning plants, to start building solar photovoltaic farms soon. The argument against solar is the cost and reliability.
"The Southwestern U.S. is perfect for solar, but for us to generate the same amount of energy means you would need to install almost twice as many solar cells, which means it will cost almost twice as much," Hancock says. "We want to keep our rates low and reliability high."
James Marlow, CEO of Radiance Solar, is tired of the argument, pointing out that Germany, historically the largest user of solar energy in the world (Spain outpaced Germany last year), has a mere two hours of peak sunlight a day, while Georgia approaches five hours a day.
"Also, clean energy costs more than dirty energy because dirty energy does not budget in the true cost," says Marlow, whose company installed solar technology at EcoLumina, the Sandy Springs showcase home that is one of the first LEED-certified residences in the state.
Coal-burning plants emit carbon dioxide and other harmful pollutants that have been linked to respiratory disorders, heart attacks, strokes, lung cancer and premature births. Also, traditional power plants – coal and nuclear – are among the biggest users of another precious and endangered resource, clean water.
And you don't have to mine the sun, Marlow says. It's there, and it's free.
"We have a terrific solar resource in Georgia, we get more sun than Germany. It's a matter of public policy," Marlow says.
Germany, and a growing number of countries, have imposed feed-in tariffs, which require utilities to buy renewable electricity (such as solar) at above market rates. Georgia Power has something like that in place, but the company's buy-back plan has a statewide cap of 500 kilowatts. Hancock says they're slightly over 300 kw now.
Federally-managed programs in other countries don't have a cap, but lock in buy-back rates for decades, spreading the small increase in electricity rates among all users – not unlike paying for a utility company's nuclear expansion.
The rest of the world's interest in solar has been good for business at Suniva. The company, founded by Georgia Tech scientist and solar guru Ajeet Rohatgi, had about $1 billion in sales for its high-efficiency solar cells with two solar module companies – one based in Germany, the other in India – before opening its Norcross facility last year.
But the price of silicon (a key ingredient) has dropped, and the new incentives are bringing Suniva more domestic attention.
"The U.S. is a hot market now. We anticipated that happening eventually, but it's coming a year or two faster than we expected," says Bryan Ashley, Suniva's vice president of marketing and sales. Suniva's main competition comes from China, which announced a $30 billion national solar initiative.
Suniva – whose technology is on display on the Georgia Power roof – is growing rapidly. The company, which markets its cells to solar module makers (60 cells per each 1 x 1.8 module), is increasing production capacity from 32 MW a year (or 8 million cells) to 100 MW of capacity (about 25 million cells), and expanding its workforce from 75 to more than 100 employees.
Rohatgi, who is continuously improving on his technology's efficiency while bringing down the cost, believes Suniva can achieve grid parity sooner, rather than later.
"Grid parity" is the point at which photovoltaic electricity is equal to or cheaper than traditional utility-company grid power.
"The price of solar technology will continue to come down while the cost of fossil fuels and those expensive plants and transmission lines will go up and up," Ashley says. "And the lines will intersect sooner than we think."