Deadline Or Finish Line?
As Georgia newspapers struggle to ride out the economic storm, it's the smaller community dailies and weeklies that are holding their own.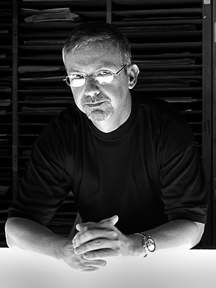 It's the Friday before Labor Day and 73 employees exit The Atlanta Journal-Constitution for the last time, the latest round of job buyouts at the tilting daily newspaper. As he watches colleagues leave for the longest holiday weekend of their lives, Bert Roughton feels like the Black Knight in Monty Python and the Holy Grail.
"You know the scene. King Ar-thur cuts off one arm, then another, then the legs, and all that's left of the Black Knight is a trunk with a head," says Roughton, managing editor of the paper's dwindling print edition. "He's bleeding all over the place, but he's yelling, 'It's only a scratch,' still trying to protect the bridge."
Bleeding and still swinging, sometimes blindly – a suitable analogy for the AJC and its brethren, lurching through what may be the worst year in American newspaper history.
Paid circulation keeps declining as more readers turn to free news and classified ads on the web – which most newspaper companies have failed to significantly monetize. Print advertising has suffered its sharpest drop since the industry began keeping track about 40 years ago. Meanwhile, the cost of newsprint and gasoline has skyrocketed.
So newspapers, particularly larger ones, are eliminating staff in greater numbers, cutting back on content, on foreign, national, state and business coverage. Essentially, they are diminishing the product: the practice of journalism.
"In our effort to maintain profit levels, we've turned to cost reduction," says Conrad Fink, a veteran journalist and professor who holds the Morris Chair of Newspaper Strategy and Management at the University of Georgia's Grady College.
"The danger is, I think, if we keep cutting and slashing, and if we come out the other side of this dark tunnel, will we have anything left to sell?"
The future is cloudy, but some papers still have plenty to sell – community weeklies, for the most part, have avoided the dark tunnel.
"The economic downturn hit everybody," says Mike Buffington, co-publisher with his brother Scott of family-owned MainStreet News-papers Inc., a chain of weeklies in northeast Georgia. "We get notices every week about higher newsprint prices, and the cost of gas affects our distribution.
"But our paid circulation has held steady or grown. We don't have the same problems the major metros have. The big difference is, community papers were never addicted to classifieds. A few years ago, if you bought a help-wanted ad in a major daily paper it could cost you several hundred dollars. We're talking about a huge profit margin on a 2-inch space.
"But our rates were so low, and the revenue so modest, we never got addicted."
While larger daily newspapers struggle to keep their presses running black ink, community newspapers – weeklies and dailies – are filling a special niche and holding their own.
"New York Times coverage of Russia's invasion of Georgia is available from thousands of sources on the internet, but if you want to know what happened in downtown Toccoa, you've got to read the local weekly newspaper," Fink says.
"The local community newspaper still has a strong position in both news coverage and advertising. What the internet has done nationally can be replicated in smaller markets to a degree, but I don't see community papers being challenged seriously. Not yet."
Weather Report
Even editors and publishers who hate the cliché are using "perfect storm" to describe the industry's woes.
"You've got this collision of a really tough economy cutting into advertising, which is deemed a fragmented market. People get their news and information from so many different sources now. Advertisers may be spending the same amount of money, but they're spreading it out in a variety of places," says Don Nelson, associate editor and columnist at the daily Athens Banner Herald (27,672 circulation).
Automobile, real estate and help wanted ads have been revenue staples for newspaper classified sections, but the auto and real estate industries are way down and unemployment is way up. The economic downturn hasn't killed at least one revenue source – with more real estate foreclosures come more paid public notices, or legal ads.
"We always worry about what would happen if people quit eating out and going to music clubs," says Pete McCommons, founder and publisher of Flagpole, the free alternative weekly in Athens. "Classifieds are bread and butter for alternative weeklies. Craigslist has hurt weeklies, and they're definitely cutting into Athens, but so far we have not seen the drop in our classifieds.
"Our strong suit is local coverage. We can't match Rolling Stone for stories on national acts, but they can't cover the Athens music scene the way we can."
At the Banner-Herald, publisher Jeff Wilson says print classified lineage is down, but the paper is recapturing some of the loss online. The paper gets almost 20 percent of its revenue online, "way above the national average," he says. "We're holding our own, but we've been at this longer than most."
Nonetheless, the paper (part of the Augusta-based Morris Publish-ing Group) has had to eliminate some jobs through attrition and may be looking at more cuts down the road, Wilson says.
Up in Rome, Burgett Mooney III, president and chairman of News Publishing Co., runs an 80-year-old family business headquartered at the Rome News-Tribune. Daily circulation (about 17,500) has dropped 4 percent since last year. But the company also owns a chain of community weeklies in northwest Georgia and last year entered a new era of innovation, adding high school football video highlight shows to its website. It has since added breaking news videocasts.
The company spent about $2.5 million on a new press line and has entered into arrangements to deliver other newspapers in the local market, including the AJC, the Sunday New York Times and USA Today.
"We're covering a lot of ground, but we have to. The industry has changed," Mooney says. "We used to make 10-year plans. Now we need five-day plans, because things change so quickly."
While acknowledging the effects of the so-called storm, Mooney says publishers themselves share much of the blame for industry's struggles.
"Used to be, when a reporter needed a pencil, we went out and bought a pencil factory. Upper management of newspapers has been a little egotistical for a long time," he says. "Now we're having to learn something different."
The AJC's Roughton remembers well the free-spending prestige days.
"Our paper – and so many others – was so profitable for so long we could afford to be inefficient," he says. "We sent 27 people to the Barcelona Games in 1992, and I don't remember any conversations about the high cost of putting all these people up in Barcelona for two weeks.
"Now we calculate the cost of everything we do. We sent two or three people to the Beijing Olympics this year. In four years we probably won't send anybody."
Dreadlines
Newspaper publishers always have "feared that obsolescence was just around the corner," writes Millard Grimes in The Last Linotype: The Story of Georgia and Its Newspapers Since World War II. Grimes, a 62-year industry veteran, begins the book with a story about Ben Franklin, who learns about Indians sending news from mountaintop to mountaintop via smoke signals.
"So Ben thinks, 'Oh goodness, this means the end of newspapers,'" says Grimes, a two-time former publisher of Georgia Trend, whose Grimes Publications consists of five weekly newspapers in west Georgia, near Columbus.
"I've heard about the end of newspapers so many times. When I got into the business, they worried about television taking over everything."
Today, nearly every paper has a website. Some are doing more with theirs than others. Since the smoke signals of Franklin's day, there has been an endless current of innovation ready to challenge newspapers, and there always have been publishers willing to ride the new wave, with varying degrees of success.
"Twenty-five years ago I heard Ted Turner say that newspapers would be dead in 10 years," recalls Dink NeSmith, co-owner of Com-munity Newspapers Inc. (CNI), a chain of 33 papers in Georgia, Florida and the Carolinas – including 17 contiguous counties in northeast Georgia and North Carolina, communities in which more than 70 percent of the households typically subscribe.
"So we became the first paper in Georgia to lease a cable channel and do local access news," says NeSmith, based at the Press-Sentinel in Jesup at the time. "I wish I had been the first publisher in Georgia to get out of that business. We dropped a chunk of money down a black hole. It was an expensive lesson.
"When you get away from your core business, you'd better have a great life jacket."
For most papers, community or otherwise, the trick is enhancing the core.
The Buffingtons have expanded their core business into a newly launched series of websites that offer breaking daily news while giving advertisers a more flexible, broader reach. A visitor to www.mainstreetnews.com will find links to individual newspaper sites, and sites devoted to just sports or obituaries.
In Madison, Patrick Yost is winning press awards and recognition for his newspaper, the weekly Mor-gan County Citizen, and the upscale glossy lifestyle magazine, Lake Oconee Living. In both cases, the focus is inward.
"We remain relevant to our communities and we are hyper-local," says Yost, who has been covering the news in Madison for 20 years. "I'm provincial to a fault."
Advertising income in Yost's publications isn't growing like it was a few years ago, "but it isn't horrible, not by a long shot. We're maintaining. Readers like what we do, and so do our peers, apparently."
A number of newspapers have launched magazines as another source of information and revenue, but few of those papers are as small as the 5,200-circulation Citizen, which won another Georgia Press Association general excellence award this year, while the magazine took second in the same category in the Magazine Association of the Southeast's GAMMA Award competition.
Size doesn't always matter when it comes to editorial competition. Buffington's flagship paper, The Jackson Herald (where he serves as editor), competed against much larger publications and won the Southeast's top journalism award. Given by the Society of Professional Journalists, the "Best of Show" honors were presented at the 58th annual Green Eyeshade awards for an investigative series that uncovered theft in the local district attorney's office.
"A once in a lifetime story," Mike Buffington says. "The more we wrote, the more it was like shaking a tree – stuff just kept falling out."
It's the kind of crusading watchdog journalism that may be compromised or lost if journalists keep disappearing. Last year the AJC offered contract buyouts to 80 newsroom employees and reduced its circulation area. In July the paper announced it was eliminating 189 more positions – 85 in the newsroom, 104 in advertising. Earlier this year the paper cut jobs in its IT and distribution departments, and more sections were eliminated.
"The simple fact is, the media is in decline," says veteran newspaperman John Sugg, part owner and columnist for Atlanta's Creative Loafing, whose parent company filed for bankruptcy in September. "When I grew up working in dailies, the paper could convene the community to act on big issues. You were expected to go out and fearlessly report. Papers don't do that anymore, and they're losing subscribers."
Sugg is launching another new wave in Georgia. With his partners at Think Atlanta, a nonprofit think tank they are developing, Sugg will introduce the Georgia Online News Service Organization (GONSO).
"One thing Atlanta has plenty of these days are journalists without a newspaper to work for," Sugg says. "We held a lunch for former AJC reporters to gauge interest, expecting maybe 10 to show up. We had 35."
Sugg's partners include former AJC editorialist Lyle Harris and Jon Sinton, the founder of AirAmer-ica – he'll serve as GONSO's chief operating officer. They'll seek journalism foundation support at first with self-sustainability as the ultimate objective.
The internet still is the future of journalism, Sugg believes, a tool that he says has been mostly misused by the industry. But ink stained wretches have been aware of the digital boogieman for decades. Remember videotext in the 1980s, when Knight-Ridder introduced Viewtron and Times-Mirror unveiled Gateway? News delivered to expensive home computers didn't catch on. Publishers lost millions and the service was shut down within a few years – the first newspaper industry web failure.
Now print journalists, weaned on stories of legendary Atlanta Consti-tution editor Ralph McGill, are wondering where and if they'll fit into whatever scenario avails itself on the other side of the dark tunnel.
"I got into this business because I loved to write and – I hate to put it this way – I loved to annoy people in positions of authority," says Roughton, who has been with the AJC for 27 years. "I couldn't find anything better than a newspaper to support those two personality disorders.
"It's hard to sustain the romance, the reasons we fell in love with this work. Now we spend so much time discussing resource allocation and performance management, and figuring out how to do the job with fewer resources, and the future is fairly uncertain."