League of Women Voters of Georgia
Organizations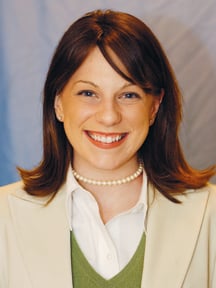 Measured against today's membership, the first meeting of the League of Women Voters of Georgia was a small one. The year was 1920 and 22 women's suffrage activists from around the state gathered in the Atlanta home of Emily C. McDougald to found an organization that would encourage women to take advantage of their newly-gained right to vote, which became law that same year.
Today the League has grown exponentially and now counts some 2,000 members in 16 chapters around Georgia. But its mission is just as vital as it was 86 years ago, says Executive Director Jennifer Owens, because so many women (and men) take for granted the rights their grandparents fought so hard to attain.
"It's so close to my grandmother, that struggle," Owens adds. "She was alive and part of it and it's close to her heart. When you start getting down to my age group, we don't have that as a reference in our past. So the challenge for us is closing that gap, and making the issues relevant to women today."
This year is an especially active year for the League as it rolls out "Be Counted 2006," its campaign to register at least 15,000 new voters statewide and to educate them on the critical issues facing Georgians in this year's midterm elections.
"Midterm elections traditionally have very low voter turnout, so our efforts over the next six to eight months are going to be making people aware of what's going to be on the ballot," Owens says, adding that the group provides nonpartisan information on the full slate of candidates and ballot issues via its Web site and the candidate and issues forums it conducts throughout the year.
This year, the League also will partner with groups such as Planned Parenthood of Georgia, the Georgia Council Against Domestic Violence and others to create the Georgia Women's Agenda, an umbrella organization that will work to raise awareness and conduct voter outreach drives focusing on issues that impact women statewide.
With efforts such as these, Owens adds, the League hopes to raise both awareness and voter turnout percentages, which remain stuck in the teens and low 20s for women and men ages 18 to 34, particularly in non-presidential-year elections.
"These are incremental attitudinal changes that we're trying to get at," Owens adds. "What we hope is that the League will really be a source to get at dispelling some of those attitudinal barriers that are keeping people away from the polls, and trying to get more folks involved.