Georgia's 2004 Top Public Servants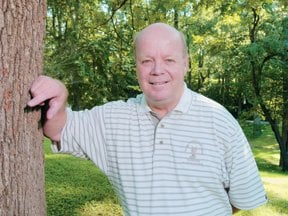 Five distinguished Georgians are recipients of the second annual Excellence In Public Service Awards, presented by the Carl Vinson Institute of Government at the University of Georgia in partnership with Georgia Trend. The awards recognize leadership at the state and local levels.
This year's statewide winner is Lonice Barrett, longtime commissioner of the Department of Natural Resources, now with the New Georgia Commission. At the local level, the county appointed official honored this year is David Hankerson, Cobb County manager; Wayne Hill, Gwinnett County Commission chairman, receives this year's nod for county elected official.
At the city level Larry Hanson, Valdosta city manager, receives appointed official honors, while Bob Knox, mayor of Thomson, is recognized as outstanding elected official.
Nominations came from around the state. Winners were determined by a special selection committee. Criteria include stable leadership, contributions that transcend geographic and political boundaries, innovation, productivity, promotion of citizen involvement and a strong record of ethical public service.
Pride And Encouragement
Long-time Department of Natural Resources Commissioner Lonice Barrett is a little embarrassed. Pleased, but embarrassed. "I don't see this as a 'Lonice' award," he says of the Excellence in Public Service Award given to him as he leaves a familiar arena for a new job and a new challenge. "I see this as an award for our staff. They do the work," he says, shaking his head, "and I get the Georgia Trend story."
Nice try, Mr. Barrett. But it's apparent how he earned the enthusiastic support and loyalty of his DNR staff and colleagues in a career that has stretched over 39 years, through seven governors. Optimistic, visionary, full of pride and encouragement for the next generation of DNR leaders and park visitors, Barrett insists that some of the department's most impressive accomplishments "may have happened on my watch, but in many cases I've just been a cheerleader for our staff and board."
He spent nine years as head of DNR. In August Barrett, 61, began a new state job, appointed by Gov. Sonny Perdue to be in charge of implementing recommendations generated by the Commission for a New Georgia.
At the press conference announcing his new job, Barrett said, "I see myself as the get-it-done guy." The governor referred to him as "Get-'er-done Lonice," explaining that he wanted the commission to "look under the hood of state government" and sees Barrett as a certified master mechanic.
A mong those who know him, Barrett's devotion to work is legendary. In fact, in an interview in July, he called his work at DNR his "greatest joy. I go to bed at night excited about what we're doing."
His love for the outdoors began, prosaically enough, growing up in Perry, where he was the oldest of six (a younger sister died in infancy). His father, retired from the Navy, taught him to hunt, fish and play golf. "I grew up in a perfect home," he says. And despite his musical talent (he learned to play "all the horns, and the accordion"), after his first year at Georgia Southern, he decided he "still loved the outdoors too much," and switched his major from music to parks and recreation.
Barrett found another abiding love at Georgia Southern — his wife, Carol. After the first time he spotted her, he told his roommate he'd just seen the girl he was going to marry. "You know those Popeye and Olive Oyl cartoons, where his heart jumps out of his chest?" he says, his hand fluttering under his jacket. "That was me." Always the forward thinker, Barrett knew what he wanted immediately. "It took her a little longer," he says, laughing.
Working in Statesboro's parks and recreation department, he soon encountered his first mentor: the late Max Lockwood, a former POW who ran for Congress twice and also served as mayor of Douglas. Lockwood gave Barrett his first opportunity, running a neighborhood playground program. Lockwood's management style left an indelible impression: "He had an attitude of genuine caring for and loving people, more than anyone I'd ever met," Barrett says. "He gave his staff constant encouragement, and never chastised. He made us believe in ourselves."
That attitude of encouragement, support and affection for staff became Barrett's hallmark, one that every nominating letter acknowledges. His staffers cite numerous personal notes, his attendance at family members' funerals and hospital visits. "He is his belief system," says Noel Holcomb, the former Wildlife Resources Division director who succeeded Barrett as DNR Commissioner. "He really, truly cares." When a DNR law enforcement officer broke his leg during the G-8 Summit at Sea Island, says Director of Coastal Resources Division Susan Shipman, "He got in the car and went there personally."
After visiting the officer following his surgery, Barrett also found hotel rooms for the family, "when there were none to be had," Holcomb says. "He's got such a network of friends. He just made a couple of calls."
Shipman also notes that Barrett realizes how such human connections help oil political contacts. "He's such a people person," she says. "His political wisdom is incredible. I marvel at his ability to solve problems."
Those skills have served the people of Georgia well, as the department under his leadership protected hundreds of thousands of acres across the state. Among the most notable achievements: A plan for a swath of green, running diagonally with the Chattahoochee River for 215 miles across the state, from Helen to Columbus, protecting forests and wildlife as well as providing the public open space and safe drinking water. To date, more than 20,000 acres have been protected or are committed to being protected, along more than 148 miles of river frontage. The department also acquired 6,700 acres, including the parks that, as Barrett points out, "are the only major metropolitan areas where you can catch trout, right in downtown Atlanta."
Among the projects Barrett leaves for his successor that he is excited about: protecting Sapelo Island's Hog Hammock community — "virtually the last Gullah cultural area in the state," he says. Barrett hopes the state will establish a Gullah cultural center, as well as a program to make land available for the descendants of the black inhabitants who established the Gullah traditions.
And when he's not working? Barrett has three grandsons he's teaching to fish. Typically, however, it's not just fun. It's another Barrett mission: "We've got to grow a new generation to love the outdoors," he says firmly. — K.R.
Well-Grounded In Cobb
Cobb County Manager and CEO David Hankerson likes to get his hands good and dirty. He's not afraid of work — not after growing up picking cotton on a 300-acre Burke County farm. Then there were the beef cattle, swine, corn, wheat and rye. "When you grew up there," he says, "that's all you knew about." Soon, however, he says he learned, "The world is not all Burke County."
Orphaned and adopted by an aunt and uncle, Hankerson says the man he called his father was a tireless worker and taught his son a number of proverbs Hankerson still goes by today. "Don't start something you can't hold out" means, "If you can't live with something, deal with it then," Hankerson says. "I deal with issues immediately."
Another motto Hankerson took from his father: "The only thing a poor man has got is his word and honesty." "I believe that," Hankerson says. "You could have years of respect and lose it in one statement." He talks about his upbringing in every speech he gives: "I'm very, very proud of my background," he says. "Whatever I am today, that's where I got my work ethic."
It should be no surprise that this native son decided to focus his studies on the Georgia soil that was literally his foundation. He earned his B.S. in agronomy from Fort Valley State College (later earning a juris doctorate from the Woodrow Wilson College of Law). He was recruited into county government from his work as district conservationist, where he learned to deal with storm runoff and drainage issues, later undertaking the delicate politics of construction, planning and zoning. "A lot of government is all about land use," he says.
Acutely aware of the public perception of government workers as lazy and unresponsive, Hankerson set about correcting that image even before he took on his CEO job in 1993. With his farm and military background (he served in Korea during the Vietnam War), Hankerson doesn't need an alarm clock to get to work each day, rising some days as early as 4 a.m. and returning home after 10 p.m. "I just love it," he says. "I can't wait to get to work every day. The attitude, the employees, the climate — we have a great relationship among all elected officials and staff in this county. There will be meetings with solicitors, judges, elected officials, and you won't know who's who. In other counties, you have the sheriffs and elected officials at odds, but not in Cobb. That's what I'd rather do than getting out and being what I'd call 'highly visible.' My work is here in the office."
His list of accomplishments includes completion of the East-West Connector, on the drawing board since the 1950s, as well as such marks of good government planning as the nation's only independently funded water system with a Triple A bond rating, and a budget that's earned seven Triple A rankings. "I'm proud of that," he says, describing how he's managed to maintain such rankings without layoffs. "Even during the economic downturn, we ended up with a large fund balance."
Away from work, he relaxes with his wife, Janet, and four grown children. Just as hard-charging at play as at work, he rides a Harley-Davidson FLHTC motorcycle for fun.
And, unsurprisingly, he gardens. "I still like to see if I can grow things," he confesses. "I give it all away." Hankerson's little hobby garden might be called a good-sized farm by other measures: Four acres, with 175 tomato plants, corn, half-runners, cucumbers. "I just love to watch it grow," he says. "If I didn't have something to get me away from the office mentally, I would probably wrap myself around work even more." — K.R.
"Hands-On" Visionary
When Larry Hanson, then 38, took the job of city manager in 1995, Valdosta was in trouble. The police chief was in jail. The garbage workers were on strike. Firemen were picketing in the rundown streets.
Nine years later, all of that has been fixed. Valdosta has cut taxes and increased services, revitalized downtown and added jobs. On top of that, the city has won awards for excellence in management, communication and financial reporting. A recent citizen survey showed a 90 percent approval rating.
What happened? This modest man simply employed some basic skills: long hours of hard work, careful planning and painstaking communication. Hanson says he just happens to have a knack for helping people build consensus and get things done. Plus he likes work.
"Success takes the commitment of all parties," says Hanson, dodging the credit like any smart appointed official. "The city council has given us good directions," he adds. "You have to be working to ultimately achieve the goals of your elected officials."
In nominating Hanson for this award, Valdosta State University President Ronald M. Zaccari says he has worked closely with Hanson on a number of projects. "I quickly learned that most successful efforts in this community over the past decade have one common ingredient and that is the participation and active support of Larry Hanson."
Hanson has worked to support a long list of community organizations, from Hospice of South Georgia to Habitat for Humanity. He went to work for the city in the parks and recreation department right out of high school at the age of 18 and began working his way up. He used that job to work his way through Valdosta State.
Hanson has been described as both a visionary and a hands-on manager. "I see the big picture and I have a way of methodically planning how to get there," he says. "You have to have a balance."
What that means is he works a lot. "To some degree, your personal life is going to be sacrificed," says Hanson, a divorced father of two who says his children are used to him talking city business in the grocery store or in restaurants.
He gets to work at 8 a.m. and often puts in 12-hour days. He looks forward to the lunch hour so he can work through it, clearing his desk when Valdosta's nicely renovated, century-old City Hall is relatively quiet. His midday meal is a bottle of Dasani. Then he looks forward to working a few more hours after 5 p.m.
"I enjoy what I do. There's a sense of satisfaction in solving problems," Hanson says. "I've always tried to come to the table with a sense of what is best for the community and being able to support reasoned compromise. I've been given the God-given gift of being able to find that common ground where people can meet." — K.H.T.
Guiding Growth
Wayne Hill remembers Gwinnett County as it was when he was a boy growing up there — rural, green, dirt roads, hardly any concrete, no four-lane highways, no Interstate 85, not even a Lake Lanier.
That was before Gwinnett became the fastest growing county in the country, before the building of so many subdivisions, office parks, shopping centers and two regional malls. Much of that growth occurred on Hill's watch.
Three times elected chairman of the Gwinnett County Board of Commissioners, Hill, who served in that post longer than any other chairman, will be leaving at the end of his current term. He was defeated in a runoff primary election in August by fellow Republican and former state legislator Charles Bannister.
Hill leaves an indelible mark on the county he led. He is credited with creating national respect for Gwinnett's government, planning and management. Under his leadership, the county has the rare distinction of earning Triple-A bond status from all three rating agencies. He has served as chairman of the Atlanta Regional Commission. He has taken leadership positions in national organizations for county officials. He has helped build monumental public works, including a sports arena and state-of-the art water treatment facilities. Plans are under way for an Environmental and Heritage Center to be used as an education and preservation facility.
The chairman finds irony in the public's perception of him as controversial and pro-growth. "I get identified with all this growth," says Hill with a charming smile and a smooth Southern drawl. "I tell people, if I could have stopped the growth I'd have stopped it a long time ago before some of them got here."
But he also takes great pride in the benefits Gwinnett has reaped from growth: lower taxes, more jobs, better schools, abundant retail and recreation resources and a higher standard of living. He bristles a bit at the use of the term suburban sprawl. "I don't think you can stop suburban sprawl," he says, leaning forward over his big desk in the county's vast government complex and leveling his gaze. "Some people don't call it suburban sprawl. They call it economic development."
He recites growth statistics like a census report: "In 1960, we had 6,000 jobs here. The county's population was 40,000. In 2003 we had 374,000 people employed and living in Gwinnett. The population is nearly 700,000. The budget is $1.4 billion." Says Hill, "Most people don't understand how much has changed here."
Hill understands firsthand, not only as an elected official but as a businessman. He spent 32 years growing the business his father started, Hill Cabinet Company, which his son now runs.
Through the rapid development of Gwinnett, the chairman has made a priority of preserving parks and green spaces in his native territory. Under his leadership, the county has increased park acreage from 1,700 to 7,300.
He grew up in Sugar Hill and met his future bride in 11th grade when his school was consolidated with another from Suwanee. He and his wife, Carolyn, have been married 43 years. Their three grown children and five grandchildren live within three miles of them.
Hill, now 62, remembers watching the excavation and dam building that went into the making of Lake Lanier. The construction of I-85 and Lake Lanier together sealed the county's fate. "It was destined to grow. But no one expected it to grow this much. And it's going to grow more," Hill says. "Everybody comes for the same reason. They still see opportunity. They just keep coming. They fuss about the traffic and they keep coming. If it's so bad, why do they keep coming?"
Hill says other counties farther north will soon have the same growth management opportunities. His advice: "Be as visionary as you can be. Don't just look at today and your term. Try to look out at the future and know what's going to happen." — K.H.T.
Fostering Cooperation
After serving as the mayor of Thomson, in McDuffie County, for 26 years, Bob Knox knows the importance of public service. "Public service is the key to keeping small local governments going," Knox says. "People don't get into local government for the money. They want to make a better community."
Knox has spent the past two and a half decades serving his community as mayor, business professional, partner in the law firm of Knox and Swan, and civic volunteer and cancer survivor, heading up the annual American Cancer Society's Relay for Life fund-raiser in Thomson. His devotion to service is a legacy from his father, Bob Knox, Sr., who was the mayor of Thomson for 10 years from the mid 1950s-1960s. "My father explained to me, 'You have a good life and a good community, and now it's up to you to give back,'" Knox recalls.
But Knox is also quick to shift the focus from himself to the good people he works with. "I don't just do this alone," Knox says. "As mayor I set standards or policy, but our city administrator and other employees carry out the day-to-day management."
Knox is most proud of the excellent cooperation enjoyed between city and county governments. "We learned, before it was fashionable, that when we work together and pool our resources we get much more accomplished. The money goes further." And he cites Thomson's state-of-the-art airport facility, recreation facilities, common tax billing for city and county and outstanding water and sewer services as just a sample of city and county governments banding together for the greater good.
Economic issues are the most pressing concern of the Knox administration. "The greatest challenge, generally, is providing an economic base in terms of taxes, jobs and creating an economic engine that will create jobs via industry or commercial," he says. "It's so important to create a diverse base, not relying on any one sector." In Thomson, that means ongoing efforts to attract new industrial and commercial development while continuing downtown revitalization.
Experience gained on the local level led Knox to participate in statewide initiatives and agencies, including serving as a board member for Georgia Environmental Facilities Authority (GEFA), the Georgia Municipal Association and the Municipal Gas Authority of Georgia (MGAOG), among others.
Simply put, these entities reflect the same cooperative spirit displayed in Thomson and McDuffie County by encouraging small local governments to band together and enhance their ability to provide utilities, water, sewer and gas, for their communities.
In spite of the job's growing pressures, Knox's enthusiasm for municipal collaboration and public service is almost a mantra. "A person doesn't have to serve in an elected capacity," he says. "My advice to young people is that if you can get into a niche in the business world that also gives you a venue to serve your community, that's living life as you're supposed to live it." — P.R.