Georgia Trend Daily – Sept. 11, 2023
Sept. 11, 2023 Rome News-Tribune
Adam Carey reports, over 20 years ago, almost 3,000 people lost their lives on a sunny Tuesday morning in New York City after a coordinated attack by religious fanatics who wanted to destroy America. They utterly failed. In fact the only thing they succeeded in doing was uniting Americans against a common enemy in a way not seen since WWII.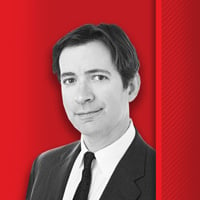 Sept. 11, 2023 Georgia Trend – Exclusive!
Ben Young writes, I hope nothing happens to Turner Classic Movies. Executive changes at the cable network had me and others worrying that Warner Bros. Discovery was ready to shut it down. It might seem merely a quaint outpost for old-school fans like myself, but there is great relevance to this Atlanta-based institution for quality movie lovers.

Sept. 11, 2023 Atlanta Journal-Constitution
Drew Kann reports, in pointed remarks delivered Friday night, U.S. Sen. Jon Ossoff again urged state officials to block a controversial plan to mine for titanium at the edge of the ecologically sensitive Okefenokee National Wildlife Refuge. "I'm calling today on the state of Georgia to reject strip mining near the Okefenokee Wildlife Refuge," he said.

Sept. 11, 2023 Georgia.gov
Staff reports, on Friday, Gov. Kemp announced the first grant recipients of the Rural Workforce Housing Initiative announced earlier this year in his State of the State address. This newly established program is a component of the OneGeorgia Authority and provides flexible funding for developing housing and related infrastructure in rural parts of the state.

Sept. 11, 2023 Columbus Ledger-Enquirer
Hunter reports, last week, the U.S. Department of Energy announced it will support the research and development seven hydropower projects with $13 million in grants from the Bipartisan Infrastructure Bill, including one on the Chattahoochee River just north of Columbus. The funding will be used to test the applicability and feasibility of retrofitting existing dams to be more efficient and reliable to meet peak demands, removing the need to rely on carbon-intensive energy from coal power.

Sept. 11, 2023 The Center Square
T.A. DeFeo reports that Georgia governments and development authorities have increased their incentives to Hyundai Motor Group, but state officials were cagey in confirming the exact amount. Last year, Hyundai announced it picked Georgia for its first fully dedicated electric vehicle and battery manufacturing facility.

Sept. 11, 2023 The Current
Mary Landers reports that at a packed meeting in Darien Thursday, officials failed to answer questions about the origin of a controversial zoning rewrite for the historic Hogg Hummock community on Sapelo. But the Gullah Geechee people who call the island their ancestral home know it didn't come from them.

Sept. 11, 2023 WABE
Rahul Bali reports that Georgia's two U.S. Senators joined Department of Veterans Affairs Secretary Denis McDonough at the Atlanta VA Medical Center on Clairmont Road in Decatur for a formal renaming ceremony Friday. Georgia's Congressional delegation was behind the Cleland renaming effort, led by U.S. Senator Raphael Warnock.

Sept. 11, 2023 State Affairs
Jill Jordan Sieder reports that insurance companies in Georgia that offer major medical coverage, including for mental health and addiction services, have failed to provide adequate information to the state insurance commissioner to demonstrate compliance with state and federal mental health parity requirements, according to a recent report.

Sept. 11, 2023 Marietta Daily Journal
Staff reports that Cobb County District 2 Commissioner Jerica Richardson has filed paperwork to run for U.S. Congress in 2024. Richardson, a Democrat, is looking to contest Georgia's 6th Congressional District. The incumbent is Rep. Rich McCormick, R-Suwanee.

Sept. 11, 2023 Georgia Recorder
Ross Williams reports that about 45,000 Georgia students participated in dual enrollment last year, taking college-level classes for both college and high school credit. If those students were all packed into one district, they would be the eighth-largest district in the state, said Jennifer Phinney, dual enrollment program specialist at the Georgia Department of Education.

Sept. 11, 2023 CNHI News
Asia Ashley reports, more than 80 current and former elected prosecutors signed on to an amicus brief urging a Georgia court to overrule a new law that created a new commission to oversee Georgia prosecutors.The brief was submitted in support of an Aug. 2 lawsuit filed in Fulton County Superior Court by four Georgia prosecutors challenging the constitutionality of Senate Bill 92.

Sept. 11, 2023 Capitol Beat News
Dave Williams reports that the University System of Georgia is taking advantage of a strong state economy by seeking a $385.4 million increase in its fiscal 2024 mid-year budget. With the state sitting on a massive budget surplus, Gov. Brian Kemp has given state agencies permission to request 3% spending increases in both the mid-year budget, which covers spending through next June, and the fiscal 2025 budget, which takes effect next July.

Sept. 11, 2023 Atlanta Journal-Constitution
Greg Bluestein reports, Georgia politics has entered a new phase of Donald Trump-driven division. Even so, champions of pragmatism, cooperation and consensus remain, all eager to leave their imprint on the state. The inaugural Isakson Symposium on Political Civility will bring them together on Nov. 10 at the University of Georgia Chapel.