Georgia Trend Daily – Aug. 24, 2023
Aug. 24, 2023 Marietta Daily Journal
Staff reports that the Chattahoochee River National Recreation Area has an economic impact exceeding $175 million and supports more than 2,300 jobs, according to a new National Park Service report. The report shows that 3,537,848 visitors to the river in 2022 spent $176,660,000 in communities near the park.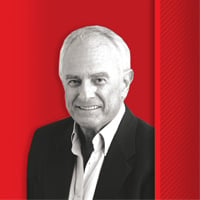 Aug. 24, 2023 Georgia Trend – Exclusive!
Loran Smith writes, the baseball box score reflects individual and team performance. What it doesn't reflect, however, is the athlete's character or his habits and interests when he is not playing ball.

Aug. 24, 2023 Atlanta Journal-Constitution
Kelly Yamanouchi reports that Minute Suites is opening a third location at Hartsfield-Jackson International Airport, expanding the number of sleep suites at the world's busiest airport. The new location is a Minute Suites on Concourse F attached to the international terminal, where airport officials have for years hoped to add services for overseas travelers on long layovers.

Aug. 24, 2023 GlobalAtlanta.com
Trevor Williams reports that Atlanta's pursuit of the "delicate balance" of staying true to its ideals of inclusiveness while embracing rapid growth is a driving force behind deeper global engagement, Mayor Andre Dickens said Wednesday.

Aug. 24, 2023 GPB
Benjamin Payne reports that the Savannah City Council is expected to vote Thursday night on a new name for the former Calhoun Square, one of the city's 22 iconic greenspaces that dot the Downtown Historic District. The roughly 1-acre public lot near Forsyth Park has been without an official moniker since November 2022, when City Council voted unanimously to remove former Vice President John C. Calhoun's name, citing his staunch support for slavery.

Aug. 24, 2023 The Brunswick News
Taylor Cooper reports, electricity production is ever-changing, but Georgia Public Service Commissioner Tim Echols told the Rotary Club of St. Simons Island that the Peach State is at the forefront. At a luncheon on Tuesday, Echols walked through seven major trends in green energy, specifically.

Aug. 24, 2023 Rome News-Tribune
David Crowder reports that most of the conversation during a recent Rome Alcohol Control Commission revolved around the city's 50-50 food-to-drink ratio and gaming machines. The impetus of that discussion came as commissioners approved a beer, wine and liquor pouring license for The Forum.

Aug. 24, 2023 The Current
Maggie Lee reports, under pressure from lawsuits, and from some of its own elected officials and residents, Camden County has started to release records about the $12 million in taxpayer money it spent on the canceled spaceport project. Payments dating back to 2013 show contracts and service agreements between the county and spaceport consultants, lawyers, engineers and publicists, among others.

Aug. 24, 2023 Georgia Recorder
Ross Williams reports that "Flamer," a graphic novel by Filipino-American author Mike Curato, was the No. 4 most-challenged book in U.S. libraries in 2022 according to the American Library Association. It was also nominated by librarians and young adults for a Georgia Peach Book Award in the 2021-2022 school year.

Aug. 24, 2023 CNHI News
Asia Ashley reports that a tearful father of a transgender teen was among dozens who spoke against the "Parents and Children Protection Act of 2023" before a crowded Senate committee room on Aug. 23. If approved, the law would require written consent from parents or guardians of children under 16 in order for teachers to discuss topics of "sensitive nature."

Aug. 24, 2023 Capitol Beat News
Dave Williams reports, Senate Bill 88, which was introduced during this year's General Assembly session, would further isolate already vulnerable transgender youths, who commit suicide at higher rates than other young people, Jeff Graham, executive director of LGBTQ advocacy group Georgia Equality, testified during a hearing on the bill before the Senate Education & Youth Committee.

Aug. 24, 2023 Atlanta Journal-Constitution
Greg Bluestein reports, for almost an hour, the eight candidates on the stage of the first Republican presidential debate talked about just about everything but former President Donald Trump and his unprecedented legal peril. That was until Fox News moderator Bret Baier asked the contenders to confront the "elephant not in the room" — the four indictments against Trump and his expected surrender Thursday to Fulton County authorities on charges of plotting to overturn his defeat.