Georgia Trend Daily – Aug. 4, 2023
Aug. 4, 2023 Georgia.gov
Staff reports that Gov. Kemp, on Thursday, announced that Duckshin Housing, a construction materials manufacturer, will create 100 new jobs and invest more than $15 million in Athens-Clarke County through its first U.S. facility. Established in 1980, Duckshin Housing is headquartered in Seoul, Korea.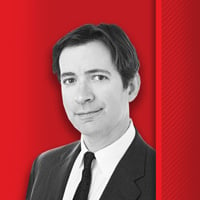 Aug. 4, 2023 Georgia Trend – Exclusive!
Ben Young writes, don't blow up the Okefenokee Swamp. Are the heavy minerals really worth it? This is the conclusion I've reached after years of studying the issue, and I hope it's not too late for me to weigh in.

Aug. 4, 2023 Atlanta Journal-Constitution
Michael E. Kanell reports, the Urban League of Greater Atlanta will be among 43 groups across the country receiving grants as part of a new, $125 million federal program announced Friday morning, White House officials said. The Capital Readiness Program, touted in a teleconference briefing by Biden administration officials, is aimed at "supporting the people who support minority-owned businesses," officials said.

Aug. 4, 2023 The Brunswick News
Gordon Jackson reports that Naval Submarine Base Kings Bay's original electrical infrastructure is getting a major overhaul. The $49.5 million in improvements are part of the National Defense Authorization Act passed this week by the U.S. Senate.

Aug. 4, 2023 Macon Telegraph
Gautama Mehta and Luke Goldstein report, the newly formed union at electric school bus maker Blue Bird's plant in Fort Valley held its first bargaining session with management on July 6, two months after workers voted to unionize with the United Steelworkers. The two sides set ground rules for the upcoming negotiations, which could take several months or even years.

Aug. 4, 2023 GlobalAtlanta.com
Trevor Williams reports that after four seasons in the city, Atlanta's professional rugby team, Rugby ATL, has been acquired by a new ownership group and will relocate. Major League Rugby announced the decision in a news release that was sparse on details, simply noting that the new city and ownership would be revealed "soon."


Aug. 4, 2023 Union-Recorder
Gil Pound reports, the state-approved impending demolition of four former Central State Hospital buildings has captured the attention of an Atlanta-based historic preservation group. Founded in 1979, the Atlanta Preservation Center (APC) advocates for the safeguarding of historic properties chiefly in the state capital, but also occasionally across the state.

Aug. 4, 2023 GPB
Ellen Eldridge reports that Gov. Brian Kemp acknowledged on Wednesday that the state coffers are full because of a massive budget surplus and a growing economy. While the fiscal 2024 budget signed into law by Kemp increased spending by more than $2 billion, the state has a surplus of roughly $16 billion, the GBPI said.

Aug. 4, 2023 Marietta Daily Journal, Rome News-Tribune
Diane Wagner reports, U.S. Rep. Marjorie Taylor Greene, R-Rome, is vowing to eliminate the special counsel's office in the wake of this week's indictment charging former President Donald Trump with conspiracy to defraud the United States and other crimes. "If an innocent former president can be targeted, then no American is truly safe… That is why I will use the Holman Rule to defund Jack Smith's special counsel, as these baseless investigations and persecutions must be put to an end," she said in a statement.

Aug. 4, 2023 Georgia Recorder
Stanley Dunlap reports that several election integrity groups are ratcheting up the pressure on Georgia election officials to ditch the electronic voting machines the state purchased in 2019 in favor of paper ballots in time for the 2024 presidential election. Dominion Voting System detractors accounted for the majority of the 100 people packed inside a state Capitol legislative committee room on Tuesday for a State Election Board meeting where several dozen people pushed to replace voting software that some cyber security experts say is a ripe target for hackers.

Aug. 4, 2023 Capitol Beat News
Dave Williams reports that state agencies will get to ask for more money next year for the first time since fiscal 2020. Rick Dunn, director of the Governor's Office of Planning and Budget (OPB), informed state agency heads in a memo Wednesday that they will be allowed to request spending "enhancements" of up to 3% in their fiscal 2024 mid-year and fiscal 2025 budget proposals.

Aug. 4, 2023 Atlanta Journal-Constitution
Patricia Murphy, Greg Bluestein and Tia Mitchell report that on the same day former President Donald Trump was arraigned on federal election conspiracy charges in Washington, D.C., the prosecutor leading the push for the fourth potential criminal case against Trump said she's primed to go, too. "We're ready," Fulton County District Attorney Fani Willis told reporters in Atlanta.