Georgia Trend Daily – July 27, 2023
July 27, 2023 WSB-TV
Audrey Washington reports that WSB got its first look at what will be a new skyscraper so tall that it'll change the Atlanta skyline. It's being built at 1072 West Peachtree Street in midtown where a post office once stood, near 12th Street. Once completed, the skyscraper will be one of the tallest buildings in the state.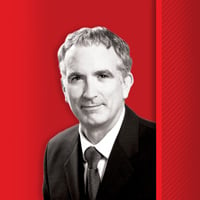 July 27, 2023 Georgia Trend – Exclusive!
Jeffrey Humphreys writes, Rome's economy is likely to grow slightly faster than the U.S. economy, but slightly slower than Georgia's. Positives include recent economic development success, a diverse mix of manufacturing activities, links to the auto assembly industry, proximity to the Appalachian Regional Port, an elevated level of entrepreneurial activity and low relative costs of living and doing business.

July 27, 2023 Atlanta Journal-Constitution
Michael E. Kanell reports that Atlanta-based beverage giant Coca-Cola on Wednesday reported strong financial growth for the past quarter and predicted robust results the rest of the year. The iconic company had revenues of $12.0 billion for the three months ending June 30, up 6% from the same period last year, while earnings per share climbed 34%, company officials said during a morning teleconference with analysts and reporters.

July 27, 2023 The Brunswick News
Taylor Cooper reports, Brunswick's drinking water utility may be on the hook to replace private lead water lines under new rules handed down by the U.S. Environmental Protection Agency. To its knowledge, the Brunswick-Glynn County Joint Water and Sewer Commission has no lead lines in the public tap water system, but any structures built before the late 1980s could have privately held pipes with lead content.


July 27, 2023 Capitol Beat News
Dave Williams reports that one of the two medical cannabis manufacturing companies awarded licenses to operate in Georgia thus far opened its first dispensary Wednesday during a dedication ceremony in Pooler. Botanical Sciences began growing marijuana earlier this year and converting the leafy crop into low-THC cannabis oil at a plant in Glennville.

July 27, 2023 Rome News-Tribune
John Bailey reports that the Rome Floyd County Development Authority will present its plans on Wednesday for two sites in Rome they feel are ripe for business. The purpose is to provide to the community an overview of a $500,000 federal environmental assessment grant given to start addressing hazardous materials on the former Northwest Georgia Regional Hospital site.

July 27, 2023 Marietta Daily Journal
Jake Busch reports, in a marathon, 4.5-hour meeting that went until around 11:30 p.m. Tuesday, the Cobb Board of Commissioners approved its fiscal year 2024 budget. As Chairwoman Lisa Cupid noted during the meeting, it includes additions to the county's spending, such as $1 million for a micro transit program to help fill a gap in transit service in south Cobb; $500,000 toward emergency warming shelters and another $500,000 toward a family advocacy center and $118,000 for a countywide grant writer, which Cupid said the county needs.

July 27, 2023 Saporta Report
Maria Saporta reports, it was an Atlanta Housing Authority board meeting like none other in recent memory. Eugene Jones, AHA's president and CEO, announced during the July 26 board meeting that Atlanta had received an unprecedented $40 million Choice grant to revitalize the Bowen Homes neighborhood.

July 27, 2023 Valdosta Daily Times
Terry Richards reports that the U.S. Senate approved a bipartisan amendment by a Georgia senator Wednesday to protect military personnel from predatory debt collection methods. The amendment, offered by Sen. Raphael Warnock (D-Ga.), would outlaw a number of tactics debt collectors use against soldiers, sailors, Marines and airmen.

July 27, 2023 GPB
Ellen Eldridge reports that Georgia made mental health parity a priority with House Bill 1013, sponsored by the late former House Speaker David Ralston. President Joe Biden on July 25 announced a federal rule with similar language to HB 1013 meant to strengthen mental and physical health parity requirements and improve mental health care access nationwide.

July 27, 2023 The Center Square
T.A. DeFeo reports that Georgia authorities are touting a program, saying it will help low-income Georgians qualify for Medicaid. The program provides Medicaid to Georgians ages 19-64 with a household income up to the federal poverty level and who meet the qualifying activities threshold but are not eligible for regular Medicaid.

July 27, 2023 Georgia Recorder
Stanley Dunlap reports that former President Donald Trump's personal attorney Rudy Giuliani admitted this week to making false statements against two Fulton County poll workers who came under the dogged attack of election deniers in the aftermath of Georgia's 2020 election. Giuliani acknowledged in a U.S. District Court filing on Tuesday he did not object to a judge finding that his defamatory statements caused emotional distress to former Fulton County election workers Ruby Freeman and her daughter Wandrea "Shaye" Moss.

July 27, 2023 Atlanta Journal-Constitution
Mark Niesse reports, under pressure from all sides following allegations of election security flaws, Secretary of State Brad Raffensperger is trying to defend both Georgia's Dominion voting machines and his decision not to upgrade them before next year's presidential election. His critics, including Lt. Gov. Burt Jones and some Republican state senators, aren't satisfied.