Georgia Trend Daily – June 20, 2023
June 20, 2023 The Current
William Thomas Okie reports, there may be plenty of peaches on Georgia license plates, but according to the University of Georgia's 2021 Georgia Farm Gate Value Report, the state makes more money from pine straw, blueberries and deer-hunting leases. It has 1.21 million acres planted with cotton, compared with 11,582 acres of peach orchards.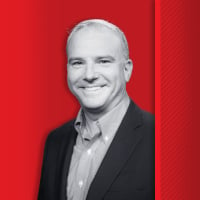 June 20, 2023 Georgia Trend – Exclusive!
Brian Robinson writes, as a longtime communicator in Republican politics, I've often looked at my Democratic peers with a tinge of envy. Republicans put out a message and expect a hail of bullets from media shooting them down.

June 20, 2023 Atlanta Journal-Constitution
Evan Lassiter reports that the NFL has announced it is borrowing $78 million from minority-focused banks around the country, including Atlanta's Citizens Trust Bank. "We are honored to be among the community banks chosen to be a part of this pivotal and impactful transaction," said Cynthia N. Day, president and CEO of Citizens Trust Bank, in an email statement to The Atlanta Journal-Constitution.

June 20, 2023 Macon Telegraph
Chelsea Madden reports that Mandy Hazelton grew up learning the Air Force from her dad who served before her. She completed the ROTC program in high school and upon graduating, she decided to enlist in the Air Force. Now, you can catch her on a bottle of Evan Williams.

June 20, 2023 GlobalAtlanta.com
Trevor Williams reports that Georgia Gov. Brian Kemp last week embarked on his second international mission in as many months, stopping in the nation of Georgia to check in on National Guard troops stationed there before heading to the Paris Air Show. The governor's office said the mission to the eponymous country was meant to shore up the state's military partnership there.

June 20, 2023 GPB
Benjamin Payne reports that Velma Maia Thomas Fann is intent on making sure one woman's name is not lost to the history of Black civil rights in Georgia and across the country: Mamie George Williams. For nearly 20 years, Atlanta-based historian and author Fann has researched the storied life of Williams, a Savannah native who helped register 40,000 Black women in Georgia to vote, shortly after the 19th Amendment to the U.S. Constitution was passed in 1920.

June 20, 2023 Rough Draft – Atlanta
Collin Kelley reports that Georgia Public Broadcasting has canceled "Political Rewind" and announced the departure of its host Bill Nigut after nearly a decade. GPB said in a press release that the move was part of "multiple planned programming changes" as it refocuses on its core mission "to be a trusted public broadcaster sharing stories unique to Georgians and providing meaningful community engagement opportunities in cost-efficient ways."

June 20, 2023 Savannah Morning News
Marisa Mecke reports that a voting rights lawsuit from Alabama that made its way up to the U.S. Supreme Court might impact your Georgia Power bills in the near future. Georgians have received news on Georgia Power price increases and the ever-nearing operation of Plant Vogtle's two new reactors, but there has been little news on the delayed election of the state's energy utility regulatory board, the Public Service Commission (PSC), which oversees electricity and gas prices in Georgia.

June 20, 2023 Georgia Recorder
Stanley Dunlap reports that U.S. Environmental Protection Agency officials are seeking public input on a proposal to close a regulatory loophole that conservationists claim utilities are exploiting to avoid cleaning up toxic coal ash from retired power plants. The new policy could force Georgia's largest utility company to abandon plans to leave coal ash in contact with groundwater at some of its older sites.

June 20, 2023 The Brunswick News
Lauren McDonald reports that Coastal Plains Education Charter High School will experience a few changes on July 1. Coastal Plains provides a program where students who drop out of high school can earn a diploma, where students can recover credits and where those who are for any reason uncomfortable in the traditional high schools can find an alternative option.

June 20, 2023 The Center Square
T.A. DeFeo reports that a Georgia legislative committee will explore how governments can better collaborate to deliver services when disputes arise. Lawmakers established the Joint Study Committee on Service Delivery Strategy with Senate Resolution 175.

June 20, 2023 Atlanta Journal-Constitution
Vanessa McCray reports, despite growing backlash, work to remove "diversity" and "equity" from Georgia's teacher preparation rules is proceeding with more changes proposed for next month. The Georgia Professional Standards Commission isn't giving up the grip on its red pen. The push to edit terms such as "diversity" and "equity" from Georgia's teacher preparation rules is nowhere near over.