The Georgia File: Good Bills, Bad Narratives
We saw in the 2023 legislative session examples where factually inaccurate Democratic talking points were allowed to go unchallenged.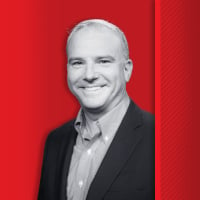 As a longtime communicator in Republican politics, I've often looked at my Democratic peers with a tinge of envy. Republicans put out a message and expect a hail of bullets from media shooting them down. Democrats are conditioned to expect flower petals thrown at their feet.
We saw in the 2023 legislative session examples where factually inaccurate Democratic talking points were allowed to go unchallenged.
Republicans across the country have taken serious steps this year to expand parent choice in education. This is what Democrats call vouchers and Republicans call Education Savings Accounts. Georgia Republicans called theirs "Promise Scholarships."
Florida Gov. Ron DeSantis pushed through a massive expansion of parent choice this year in a state that was already significantly ahead of Georgia on this issue. Republican governors in Iowa, Arkansas and Utah have also qualified all families in those states to take a portion of the child's education dollars and apply them to a private school.
Georgia leaders, including Gov. Brian Kemp, got behind a significantly more scaled-down parent choice bill this session. The legislation would have provided families $6,500 per student for private school or home schooling, but only if the student is currently attending a public school that's among the 25% lowest-performing schools in the state.
This modest approach would have yielded modest results, yet Democrats got away with talking about this legislation as if it were the same expansive programs moving forward elsewhere.
First, Democrats said that this would completely undermine public schools that would lose money on each child who chose to go elsewhere. It's actually a net gain for the schools. Each public school student is earmarked a certain amount of money from the state and then an amount from the local school system. Under this bill, if a public school student left to take a scholarship, the school would lose the state money tied to the child but not the local money. The school district, therefore, keeps more money per student under this system.
Second, they said this was a sleight of hand giveaway to rich families because $6,500 wouldn't cover the cost of private schools in metro Atlanta and low-income parents couldn't afford the difference. Balderdash. The kids of well-off families don't attend the bottom 25% of public schools. If they live in a low-performing district, they probably already attend a private school, which would disqualify them from eligibility.
The real narrative is this would provide at least an option for families whose kids are trapped in bad schools, which are pipelines for prisons and which aren't getting better. These kids have suffered the worst learning loss coming out of COVID because their schools stayed closed far too long – while families with means found open doors. It's an outrage that will haunt us for a generation.
That legislation failed, but Republicans did manage to pass a bill that will create an oversight panel for prosecutors, just as there is one for judges.
Democrats called this the "anti-Fani Willis bill," saying Republicans were seeking to punish the Fulton County district attorney for her investigation of Donald Trump. Willis decided to weigh in herself, calling the bill a "racist" response to the record number of minorities elected to these positions in recent years.
Cries of racism get a lot of attention, such as when Stacey Abrams framed our 2021 election law as voter suppression. But when facts prove these claims wrong, we must fight back against such divisive language.
Sponsors of the bill clearly stated their aims – and it had nothing to do with the Trump case. Rep. Houston Gaines of Athens pushed the bill because, in his view, the local DA Deborah Gonzalez in Clarke County is failing to protect his constituents, even issuing a memo on what crimes she won't prosecute, giving criminals a blueprint. Rep. Joseph Gullett of Paulding County wanted oversight because his local DA – who was White and Republican – pleaded guilty to a crime.
With a Republican former Brunswick DA under indictment and a Democratic former Columbus DA convicted in the past two years, the call for oversight has many explanations that have nothing to do with racism.
The parent choice bill will receive renewed attention in 2024. The prosecutor oversight bill got signed into law. Both are good bills muddied by bad narratives that got amplified. But for Republicans, that's nothing new.