The Georgia File: Why Do We Do This?
Making the case for changes to Georgia's traditional general-election runoffs.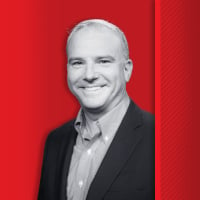 In the closing days of December's runoff in the U.S. Senate race, the smiles from the nearly always cheery candidates had disappeared, erased by the gravity of an overly long, grueling campaign. Incumbent Democratic Sen. Raphael Warnock gave TV interviews on his bus that robotically repeated his talking points but without the sermonizing fervor we've come to expect. Republican challenger Herschel Walker looked steely-eyed walking past banks of cameras, ignoring reporters' shouted questions, as he entered an event in the campaign's final hours.
Georgia's voters were almost as exhausted themselves. The intense, highly watched four-week runoff came on the heels of an intense, highly watched general election, which followed a high-profile primary in the governor's race, which started gaining steam shortly after the miserable, please-never-make-us-do-this-again nine-week U.S. Senate runoffs in January 2021.
Our Senate runoffs in both the 2020 and 2022 cycles – poor Warnock had to suffer through both, bless his heart – brought plenty of attention to our state in national media and gave Georgians an outsized voice in Washington's balance of power.
But they also raised this important question: Why in the heck do we do this to ourselves?
While many states have runoffs for primaries, only Georgia and Louisiana have runoffs for general elections.
After the unending agony that voters suffered for nine miserable, horrible, no-good weeks during the 2020 Senate runoff, the General Assembly granted us mercy by shortening runoffs to four weeks. No one, and by that I mean no sane person, wants them any longer, even though there's legislation introduced to lengthen them to six weeks. While one could fairly call such a proposal sadistic, it's an attempt to resolve issues that arose during the Walker-Warnock race: Counties had little time to send out absentee ballots and the truncated early voting period – made worse by the Thanksgiving holiday – led to long lines in Metro Atlanta counties (though Election Day voting was as quick and efficient as a Chick-fil-A drive-thru.)
The problems go beyond administrative hurdles.
Runoffs cosmetically ensure majority rule, but the electorate always shrinks, often significantly, in the second round. Our Senate races saw remarkably high turnout, but even then, it was hundreds of thousands fewer than the general election. In lower profile races – basically any other besides governor – turnout in a runoff falls off a cliff like Wile E. Coyote. The 2018 general election runoff for secretary of state featuring Republican Brad Raffensperger and Democrat John Barrow saw the electorate drop approximately half from the first round to the second, from nearly 3.9 million to less than 1.5 million.
Those who do vote are more partisan and ideologically driven than the broader electorate, leading to more polarizing rhetoric and attacks intended to depress an opponent's turnout. Then-Sen. Kelly Loeffler called Warnock a "radical socialist" what seemed like 700 times in their debate, and Democratic ads exaggerated claims that Loeffler enriched herself with unethical stock trades. The Jan. 5, 2021, runoff cost taxpayers $75 million. As if it wasn't enough for us to slog through that toxic stew of a campaign, we added insult to injury by having to pay for the runoff too.
But wait! There's good news! We don't have to do this! We're simply choosing to for reasons that largely escape me.
Other states are trying out instant runoffs, where voters rank their choices in a multicandidate field. If no candidate gets a majority of first-place votes, the lowest vote-getter is eliminated and that candidate's voters' second-ranked choices are distributed to the remaining candidates. The 80,000 who voted for the Libertarian in the Senate could have decided on Election Day whether Warnock or Walker was their lesser of two evils.
This preserves majority rule in a real way and does so with a broader electorate. It saves taxpayers thousands in local elections and millions in statewide ones. Instant runoffs take us from a system that incentivizes slash-and-burn tactics to one that rewards civility: Candidates that slur their opponents as fascists or America-haters or anti-puppy aren't likely to get second-place votes from their opponents' supporters.
We Georgians are enjoying our moment in the national political spotlight. We've given the Democrats control of the U.S. Senate and we've given a mandate to Republicans who stood up to President Donald Trump. We're interesting enough even without the four-week carnivals that literally everyone else in the country has the good sense to avoid.