Organizations: Ocmulgee National Park and Preserve Initiative
The Ocmulgee National Park and Preserve Initiative is working to preserve land between Macon and Hawkinsville and is advocating for a new national park.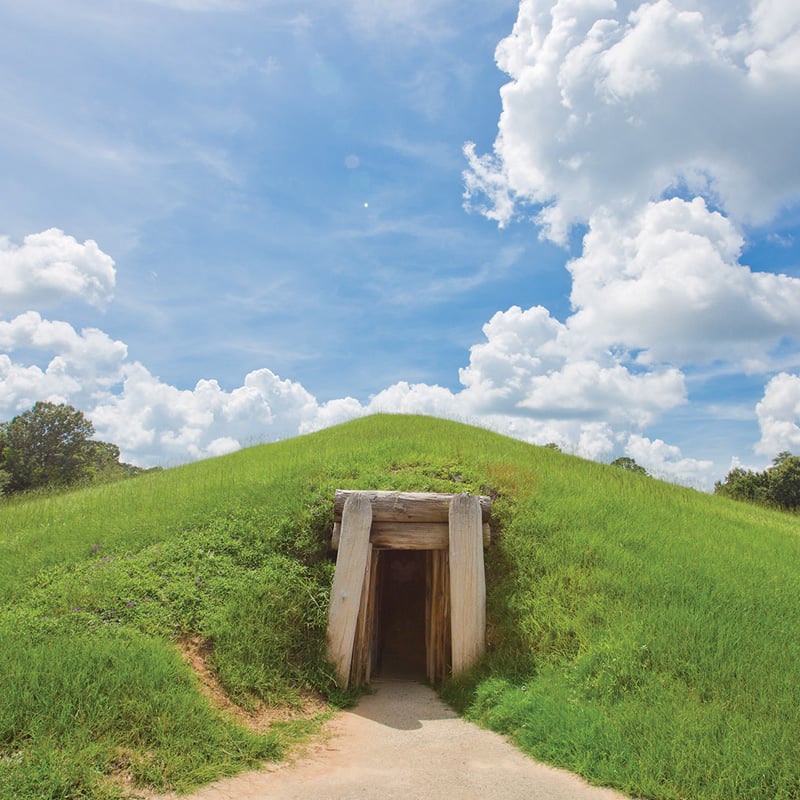 For more than 10 millennia before White settlers arrived in 1823, various groups of indigenous people occupied the land along the Ocmulgee River in Georgia. They built seven mounds and left behind at least 3 million artifacts.
This year, the Ocmulgee Mounds National Historic Park in Macon will become Georgia's first National Park and Preserve if it gets approval from Congress.
The Ocmulgee National Park and Preserve Initiative (ONPPI), a nonprofit group of Middle Georgia and Muscogee (Creek) Nation citizens, is working to preserve 3,000 acres between Macon and Hawkinsville in a way that honors both the environment and the cultures of the original inhabitants. And it's making the case for the site to become a new national park.
"The land is some of the most culturally and ecologically significant lands in the American South and is worthy of protection and preservation," says Seth Clark, ONPPI executive director and mayor pro tempore of Macon-Bibb County. "We want it to be available to future generations for recreation as well as historical enrichment and cultural appreciation."
Through partnerships with multiple organizations, the group has helped to more than double the size of the park.
An independent study by the National Park Conservation Association found the proposed national park could result in an increase of more than a million visitors annually in 15 years' time. That would add an annual increase of $206.7 million in economic activity. $29.8 million in tax revenues and nearly 3,000 new jobs.
"This park will be an economic game-changer for Middle Georgia," Clark says.