Political Notes: The Ups, Downs, and In-betweens
Remembering former Georgia House Speaker David Ralston, new behavioral health commission chair, new GOP leadership and more.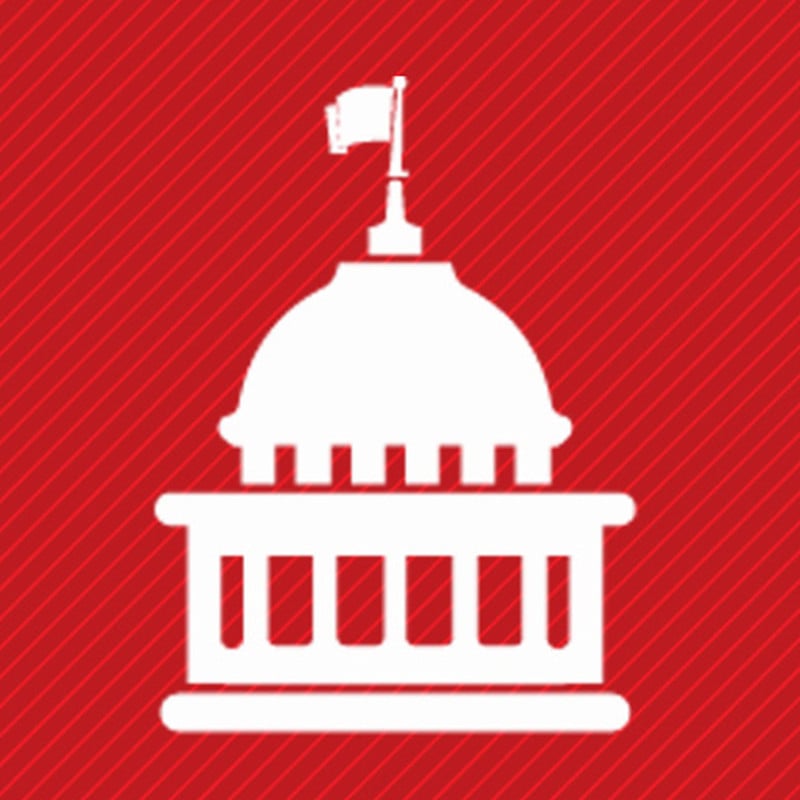 In Memoriam: Longtime Speaker of the Georgia House David Ralston, a Blue Ridge Republican, died in November at age 68. Ralston's death came just days after announcing he would not seek another term as House leader, due to a health challenge.
Ralston, who described himself as a "country lawyer," was elected to the State Senate in 1992 and later to the House, where he represented District 7, which includes Fannin and Gilmer counties and part of Dawson. He served as speaker for 13 years, making him the longest-serving speaker in the country at the time of his death.
Ralston lay in state at the Capitol rotunda prior to funeral services in Blue Ridge, where former Gov. Nathan Deal was one of the officiants. Honorary pallbearers included State Reps. John Burns, Matt Hatchett, Richard Smith, Terry England, Doug Collins and Rick Jasperse, known as his legislative "band of brothers."
A conservative, Ralston was a strong yet moderating force in the statehouse, respected by colleagues in both parties. He shepherded the 2022 Mental Health Parity Act, which greatly expanded mental health services, through the House and was a staunch advocate for rural Georgia. Although he squelched some far-right legislation advocated by Republican lawmakers, he oversaw the passage of measures that expanded gun rights, severely restricted abortion and cut taxes.
---
New Commissioner: Former State Rep. Kevin Tanner, who chairs the state's Behavioral Health Reform and Innovation Commission, has been tapped by Gov. Brian Kemp to lead the Department of Behavioral Health and Developmental Disabilities. The department provides support to Georgians with mental health issues, addictive diseases and developmental disabilities.
Tanner served four terms in the House, representing District 9. Kemp called him "a capable and dedicated leader who has made significant contributions to both the state and his community."
---
Crittenden Departure: Robyn Crittenden, who has headed three state agencies – most recently the state department of revenue – has left state government to work in the private sector.
She made history in 2018 as the first Black woman to serve as a statewide constitutional officer in Georgia, when former Gov. Deal appointed her interim secretary of state.
Crittenden also served as commissioner of the state department of human services, which she first led beginning in 2015.
---
New GOP Leadership: House Republicans nominated Majority Leader Jon Burns, Newington, to succeed Ralston as Speaker of the House. He is expected to be elected on the first day of the 2023 legislative session in January. Burns, a farmer and retired educator, has served in the House since 2005 and was elected majority leader in 2015. He represents the 159th district, which includes Screven County and parts of Bulloch and Effingham.
Other leaders selected by the Republican caucus include Reps. Chuck Efstration, Dacula, who will succeed Burns as House majority leader; James Burchett, Waycross, majority whip; Bruce Williamson, Monroe, caucus chair; Houston Gaines, Athens, vice-chair; and Ginny Ehrhart, Marietta, secretary-treasurer.
In the Senate, Republicans nominated State Sen. John Kennedy, the Senate Republican caucus chair, to be president pro tem. He is expected to be formally elected the first day of the 2023 legislative session. He will serve with incoming Lt. Gov. Burt Jones, who, by virtue of his office, is president of the Senate and presides over its daily activities.
Sen. Steve Gooch, Dahlonega, will serve as majority leader; Sen. Randy Robertson, Cataula, majority whip; Sen. Jason Anavitarte, Dallas, caucus chair; Sen Matt Brass, Newnan, vice chair; and Sen. Dean Burke, Bainbridge, treasurer.
---
Board of Regents Officers: Harold Reynolds and Erin Hames will reprise their leadership roles on the Board of Regents of the University System of Georgia for 2023. Each was elected to a second consecutive one-year term by fellow regents – Reynolds as chair and Hames as vice-chair. Reynolds, CEO of BankSouth Holding Company, headquartered in Greene County, is a past chair of the State Board of Technical and Adult Education, now the Technical College System of Georgia. Hames is headmaster of Heritage Preparatory, a Christian school in Atlanta.
---
Democratic Firsts: Georgia House Democrats' victories in the November election included two firsts. House District 97 winner Ruwa Romman will be the first Muslim woman to serve in the state House, according to a House Democratic Caucus release, and the first Palestinian American elected to any office in the state; and House District 105 victor Farooq Mughal will be the first Pakistani American to serve in the legislature.