2023 100 Most Influential Georgians: A Most Inspiring Group
Our annual listing of the people who are making an outsized impact on the state. Plus, 2023 Notable Georgians.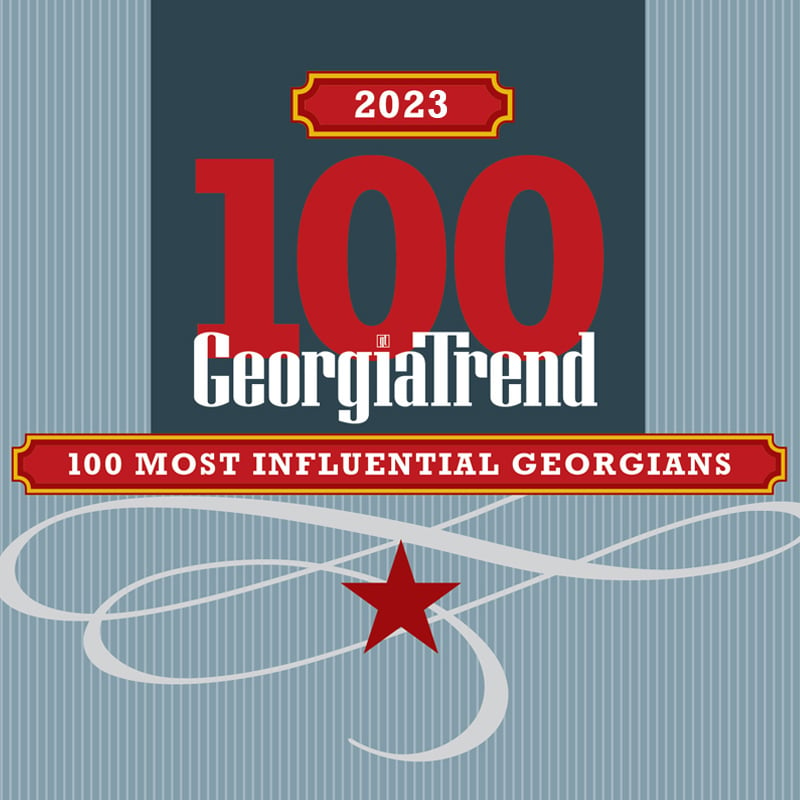 This year's Georgian of the Year Pat Wilson may be the state's top salesperson, working to attract companies that will invest millions and create hundreds of new jobs. However, he is hardly alone in promoting Georgia's advantages. Every day, thousands of people help ensure the state remains No. 1 for business while improving the lives of its citizens. Their influence is felt throughout all 159 counties.
Georgia Trend is recognizing many of these inspiring individuals on our annual list of 100 Most Influential Georgians. It's a remarkable group, many of whom have helped implement solutions to educate more people and put more to work, provide much-needed social services, produce innovative products and transform community economies.
In this year's list, you'll find CEOs, politicians, educational experts and the heads of nonprofits and economic development organizations, among others, who have inspired and spearheaded efforts to meet and beat challenges in virtually every corner of the Peach State. Some are very public figures, while others work quietly behind the scenes. All are tireless and passionate in pursuit of their vision for a better Georgia.
Selecting the most influential leaders is a daunting task and one that involves much discussion, mulling and refinement by the Georgia Trend staff. Our initial list typically contains many more than 100 names, and there are always last-minute changes as a result of retirements, deaths, late-in-the-year job changes and elections. However, we believe this year's final group represents the best qualities of leadership, power, character and influence the state has to offer.
We've also included a list of Notable Georgians on page 60. These are individuals who've also made a significant impact on residents' lives.
Profiles of the 100 Most Influential Georgians were written by Brian A. Lee, Tom Oder, Patty Rasmussen, Kenna Simmons and K.K. Snyder.
Click HERE to view the 100 Most Influential Georgians in the Digimag