South Fulton County: Defining the Future
Tourism, housing and lifestyle amenities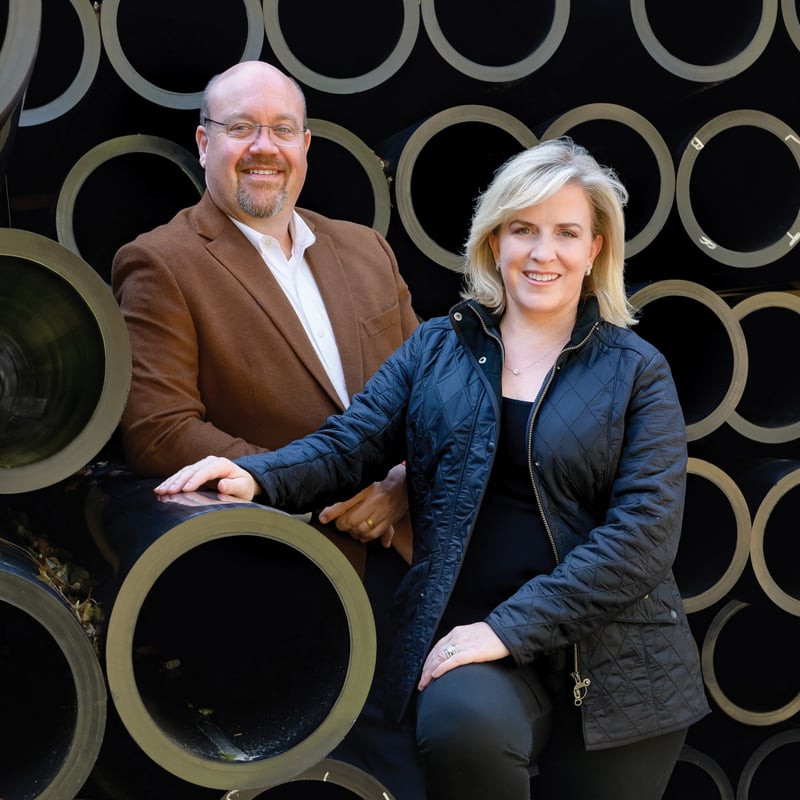 Understandably, South Fulton County continues to define what it wants to be when it grows up and out. Ideally located near Hartsfield-Jackson Atlanta International Airport with ample room for development, it is a target for new business and industry that benefits from those logistics. All eight cities – Chattahoochee Hills, College Park, East Point, Fairburn, Hapeville, Palmetto, South Fulton and Union City – are embracing their individuality while at the same time coordinating efforts for the benefit of all. From housing crunches to healthcare, retail options to p
blic infrastructure, they're all dedicated to the same purpose: a better quality of life for residents.
Union City Mayor and current President of National League of Cities Vince Williams also serves as the South Fulton County mayoral representative on the Atlanta Regional Commission board. "As a staunch supporter of the Metro Atlanta region, and certainly all of Georgia, one of the greatest things we can be proud of is that there is a future for Metro Atlanta on the Southside," says Williams.
"We have the most undeveloped land anywhere in the world this close to an airport such as Hartsfield-Jackson. So, that gives us the opportunity to not only continue to contribute to the economic viability of Atlanta and the region, but also to our cities, which are doing some amazing things."
---
Innovation and Preservation
Chattahoochee Hills is relatively quiet, which is exactly what draws many to the area. But quiet doesn't mean inactive. The Serenbe community and surrounding area was a haven for many throughout the pandemic. When you can work remotely, you begin thinking about where you really want to live, says Chattahoochee Hills Mayor Tom Reed.
"Serenbe has been building like gangbusters," he says of residential growth. "We have our first big office building in Serenbe that has doctors' offices and all sorts of healthcare professionals in it. We have our first [veterinary] office. The whole idea is to just have everything that folks need right here."
Next up for Chattahoochee Hills is a restaurant incubator being developed by Dominique Love, co-founder of Atlanta Food & Wine Festival. While semi-retired and tossing about ideas
of what she might do next, Love began thinking about chefs and how they can be successful in the restaurant world. A restaurant incubator could make the difference between success and failure, she says.
"We could bring them into our program and provide them salary and benefits," says Love of her proposed 18- to 24-month program. "They can practice, they can serve their food, they can flesh out their concept and really develop it. Then they will have more stability when they go out on their own. And behind the scenes, we can train the chefs on profit and loss management, marketing, building the right staff."
Following graduation, participants will receive help in getting set up in the area, within about 10 to 15 miles of the incubator, she adds. Love is planning a new community named Ceres to embrace the project and will locate it on property she purchased adjacent to Serenbe. She projects the application process will begin summer 2023 with the first class installed in spring or summer 2024.
---
Draw for Tourism
The past year has been one of continued growth in Hapeville, with many projects wrapping up and new ones on the horizon. Following construction delays caused by supply chain challenges, Atlanta Printmakers Studio recently opened its new location in Hapeville, replacing a facility they'd outgrown, says City Manager Tim Young. The new studio on Virginia Avenue was renovated to reflect the original 1950s Amoco gas station that once occupied the space.
Currently under construction is the Porsche Classic Factory Restoration facility and a Porsche Experience Center Atlanta track extension, both expected to be complete in mid-2023 on the Porsche Cars of North America's corporate campus in Hapeville.
A new Chick-fil-A restaurant was completed this summer, replacing the original Dwarf House built in 1967 and doubling its size. In addition, Hapeville added a new Embassy Suites this year and anticipates the opening of a new 112-room TownPlace Suites hotel.
Also feeling the housing crunch, Hapeville will soon add a number of new developments of townhouses and single-family homes by South City Partners, Epic Development and others, says Young.
---
Meeting the Needs
British online fashion retailer ASOS continues a $100 million automation project at its fulfillment center in Union City, says Mayor Vince Williams. The improvement is expected to increase stock capacity at the warehouse by 50%. In addition, Williams says Union City's Walmart eCommerce facility is reorganizing. "It will no longer be just online but also a distribution facility to a third-party industry, very similar to Amazon."
Trying to meet the housing demand, Union City currently has 10 to 15 residential housing developments going up, says Williams. "We've noticed that a lot of folks are migrating from New York, California and other parts of the country because of the affordability in Georgia," he says, noting the added draw of less congestion in Union City.
Housing affordability is also a concern. "We're making sure that the housing that's being created and developed is affordable for hardworking, everyday Americans. Folks in the area deserve a nice place to call home," Williams says.
Adding recreational opportunities and improvements to walkways in some of the older areas in Union City is also a priority, especially those frequented by the senior community. Anticipated over the next three to five years are a city center, an amphitheater and continued expansion of the trail system, says Williams. And on the horizon in Union City is a mixed-use development, similar to Avalon, he adds.
"The ink isn't dry on everything, but we are excited about what's happening," he says.
---
Building for the Greater Good
More amenities for residents of the city of South Fulton is at the top of the to-do list for Artie Jones, who joined city staff as director of economic development this summer. Jones served in the same role for College Park prior to the move. The city is still working toward making its proposed town center a reality. Talks continue with property owners regarding acquisition of the land needed.
"We're also in discussions with architects and engineers at this moment, building out a program for the amount of space that is needed and kind of how it would be designed on the property," he says of the development that would include, among other things, a city hall complex with courtrooms and city offices, a community space and retail.
Another priority is continued assistance for those businesses that were affected by COVID, primarily with funds from the American Rescue Plan, he says. In addition, they hope to "capitalize on all of the undeveloped property in the city of South Fulton by expanding the state's opportunity zone, which provides state income tax credits of $3,500 per job. We're excited about that," he says. As of this fall, about 2,300 new homes were under construction in the city, says Jones. Another half-dozen proposed residential developments were awaiting permits.
"Residential development is healthy here in the city of South Fulton. What we're missing here is the retail, and my top priority is finding the retail to accommodate our residents," says Jones, who also hopes for more healthcare providers.
"With the closure of Atlanta Medical Center [in Midtown] and the closing of the hospital and physical therapy [facility] on Cleveland Avenue, it becomes more and more difficult to find healthcare options," he says. "We have well over 100,000 residents over 90 square miles and access to healthcare is a major need."
---
Celebrating Successes
In late summer, East Point celebrated the opening of a $70 million fulfillment center for The Home Depot, promising about 350 jobs, says East Point Economic Development Director Maceo Rogers. Also in late summer, the planned Microsoft Data Center was in the permitting stage, with plans to break ground after the first of the year.
Progress on the East Point Exchange project, a 30-acre mixed-use development downtown, "has slowed just a little bit," says Rogers. Completing the 20-mile-plus pedestrian trail through the city will create impetus for future growth, he says, adding that the model mile is complete.
Rogers says there is always something happening in East Point when it comes to the film industry.
"We are really on pace now to surpass the amount of filming this year that we did [in] all of last year, and that speaks volumes to the amount of filming that is going on in the city," says Rogers, adding that they try to keep pace by repairing and maintaining the most popular buildings used by film companies, many of which are historic, such as the old city hall, auditorium and library.
Some quality-of-life amenities are headed to East Point, including a kombucha brewery being opened by Culture South Fermentation Co., says Rogers. In the works since before the pandemic, the "farm brewery" will include manufacturing space, a tap room, a small retail space and an area for patrons to sit and enjoy a drink.
New to East Point is Leafy Greens Market, offering locally grown produce, including a selection of fresh vegetables grown hydroponically in store, a variety of grocery items and hot-and-ready meals prepared by local chefs. The venture was started by Gilliam's Community Gardens and Mobile Farmer's Market.
Also going up is a new four-story extended-stay hotel, WoodSpring Suites, just inside I-285 off Camp Creek Parkway. In addition, an existing business, Taco Pete, is expanding and modernizing its current facility in downtown East Point.
"If you're into tacos, it's the place to go," says Rogers. "There's always a standing line."
---
Widening the Net
Not new to the position, having served as Fairburn mayor from 2010 to 2017, Mario Avery this month celebrates one year back in office. One change he's witnessed is the continued growth in population.
"We've grown about 36% since the last census and we're continuing to grow. In the next few years we'll hit 20,000 in population," predicts Avery, who attributes the increase to a combination of Fairburn's small-city feel with the amenities and services available in big metros.
Widening the net to attract new business to the community started with a 2016 economic plan he says brought in major corporations such as Clorox, Smucker's, DHL and Google as well as the 2018 expansion of the CSX Intermodal Terminal that more than doubled its facility capacity. The intermodal terminal, close proximity to the airport and easy access to the interstate all help Fairburn promote itself as a hub for distribution and logistics industries, says Avery.
"Now the business market sees Fairburn as not only an economic opportunity, but because of our diverse housing efforts, they see us as a place where they can work, play, live and raise their children in one location," he says.
The Fairburn City Council has set aside $1 million for downtown corridor improvements they hope will make it a destination, he says.
"In the same way we started this economic plan in 2016 that brought some of the Fortune 500 companies, we're now focused on bringing a lot of the small businesses specifically to the downtown area. We know what's going to spark that desire for these small business companies to come here," Avery says.
Avery says Fairburn will soon offer a state-supported jobs credit whereby companies that locate in the city of Fairburn and create 50 jobs that pay 10% or more above minimum wage will qualify for a tax credit.
"We want to create a quality of life for these companies that are relocating here, but we also want to make sure that the quality of life is so good that the people, even if they're not working for those companies anymore, will decide to stay here."
---
A Bright Outlook
In College Park, work continues on a large mixed-use development called Six West, born out of studies formed around what an airport city would look like, says Michelle M. Alexander, director of Economic Development.
Six West is one way the city is embracing its location near the "massive economic engine of the airport…and not just become a bunch of warehouses surrounding it," says Alexander, adding that the project will help the city control its destiny.
With 300 acres designated for Six West, and many letters of interest in hand, the city has been in negotiation for several components of the public-private development's master plan this year, and by fall had a hotel under contract. Greenspace, a cultural venue, an entertainment district, outdoor recreation areas, office space and retail space – some of which is designated for local businesses – are also among the vast plans.
"Keep in mind the magnitude of scale for Six West. You picture what Atlantic Station is, the physical space of that, and this is [about] twice that size, so it's going to take several years," says Alexander.
Construction began this year on a new Rhodes Street, which Alexander calls "the spine of the road system," to improve access in the area. A $13 million pedestrian bridge, partially funded by the Atlanta Regional Commission, will span Camp Creek Parkway, joining the Six West area to the Georgia Conference Center and Gateway Center Arena, home to the WNBA's Atlanta Dream and the College Park Skyhawks of the NBA G League.
Also bustling are the retail and dining options that line Main Street downtown, including Eden Fresh, a new grocery store. And July and August numbers showed College Park hotels outperforming Atlanta and other large cities such as Charlotte, N.C., says Alexander.
While addressing the housing shortage, College Park is also working to improve the aesthetics of the area, especially when it comes to some of the older apartment buildings. The city hired additional code enforcement officers to help with beautification efforts, crack down on owners of derelict properties and ensure residents are living in a safe environment.
The benefits extend beyond the city's boundaries. South Fulton County and its eight collective cities are working together to execute and improve quality of life within the Atlanta aerotropolis. After all, everyone stands to benefit from each others' wins.