Political Notes: The Ups, Downs and In-betweens
The December runoff for U.S. Senate, U.S. Attorney nominees, appointees to the state civics education commission, remembering State Rep. Henry "Wayne" Howard and more.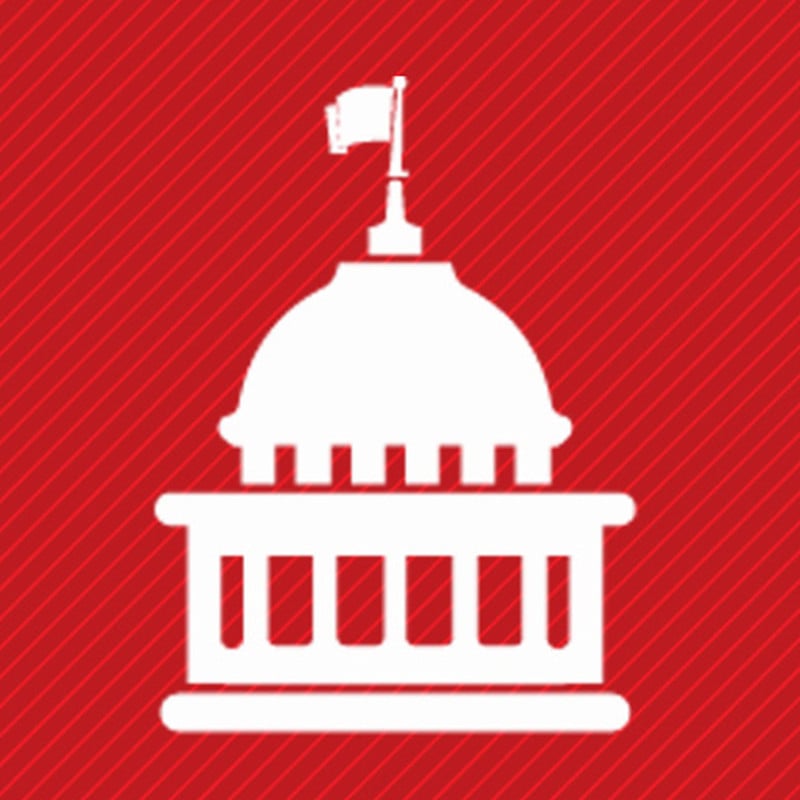 In Memoriam: State Rep. Henry "Wayne" Howard, an Augusta Democrat who served in the statehouse since 2007, died in October. He was remembered by House Minority Leader James Beverly (D-Macon) as someone "always quick to encourage, counsel, and love. Not just me, but our entire House family. I witnessed my friend use his circumstances to change the world."
Howard was the son of another Augusta legislator, the late Rep. Henry Howard, who died in 2006, and the stepson of Earnestine Howard, who succeeded her husband in the House. The younger Howard subsequently ran against her and won the House seat.
This fall, he was running unopposed for the newly created House District 129, and his name appeared on the November ballot. Under Georgia law, a special election is required to fill a seat that becomes vacant unexpectedly.
---
On to the Runoff: Tuesday, Dec. 6, is the runoff election that will determine whether Democratic Sen. Raphael Warnock returns to Washington or is replaced by Republican challenger Herschel Walker. Warnock garnered some 35,000 votes more than Walker, but neither candidate reached the 50%-plus-one majority required to win.
Once again, the nation's attention will be focused on Georgia, as it was for the 2021 runoff that saw Warnock defeat former Sen. Kelly Loeffler.
The Trump factor was clearly in play in the November election, reflected in some split-ticket voting. Gov. Brian Kemp, who was stoutly criticized by the former president, defeated Democrat Stacey Abrams in the gubernatorial race, earning a second term. He significantly outperformed the Trump-backed Walker in number of votes received. Commentators noted that this tracked results in other states – most notably, Pennsylvania – where Trump's influence did not always spell success for those he supported or failure for those he opposed.
---
Fitzgerald Leaves: Judy Fitzgerald stepped down from her role as commissioner of the Georgia Department of Behavioral Health and Developmental Disabilities in November. Gov. Kemp named Monica Johnson, director of the Division of Behavioral Health, as interim commissioner. Johnson has worked at the department for 12 years.
The department serves citizens with mental illnesses and substance abuse issues, as well as those with disabilities.
Fitzgerald, a social worker by training, has been with the department since 2012 and was chosen by former Gov. Nathan Deal to head it in 2016.
---
U.S. Attorney Nominees: President Joe Biden has nominated Peter Leary to be U.S. Attorney for the Middle District of Georgia and Jill E. Sternberg to be U.S. Attorney for the Southern District of Georgia.
Leary has served as the appointed U.S. Attorney since 2021 and was an assistant U.S. Attorney from 2012 to 2021.
Sternberg has been a partner at Atlanta's Ballard Spahr law firm since 2021. She was previously an assistant U.S. Attorney for the Northern District of Georgia and worked at the U.S. Department of Justice from 2014 until 2016.
---
Civics Lessons: Gov. Brian Kemp has made his appointments to the newly created Georgia Commission on Civics Education, created by this year's Senate Bill 220. In a press release, Kemp said the commission "promotes and enhances the education of students on the importance of civic engagement and public service, the study of state and local government, and collaboration among organizations in the state that conduct civics education."
He signed the bill last spring along with several other controversial Republican-sponsored measures, including HB 1178, the Parents' Bill of Rights, which aims to give parents more input in their children's curriculum, and HB 1084, which bans the teaching of "divisive concepts" and affects how race can be taught in classrooms; it also ensures the Georgia High School Association has the authority to determine who competes in school sports, including whether transgender girls may compete on girls' teams.
He signed bills that increase transparency in school board meetings, change the process for banning books parents consider obscene, increase the cap on student scholarship organizations and allow retired teachers to return to fulltime classroom teaching.
The governor's civics education commission appointees are State Rep. Wes Cantrell (R-Woodstock), a minister and a founder of the private Christian school The King's Academy in Woodstock; Kurt Doehrman, a teacher and football coach at North Oconee High School; Judy Teasley, a retired teacher and member of the Columbia County Board of Education; and Randell Trammell, CEO and founder of the Georgia Center for Civic Engagements.
Thirteen more commission appointments will come from other governmental and private organizations.