2022 Top Hospitals: Ongoing Impact
Data reveal the effects of COVID-19 on Georgia's hospitals.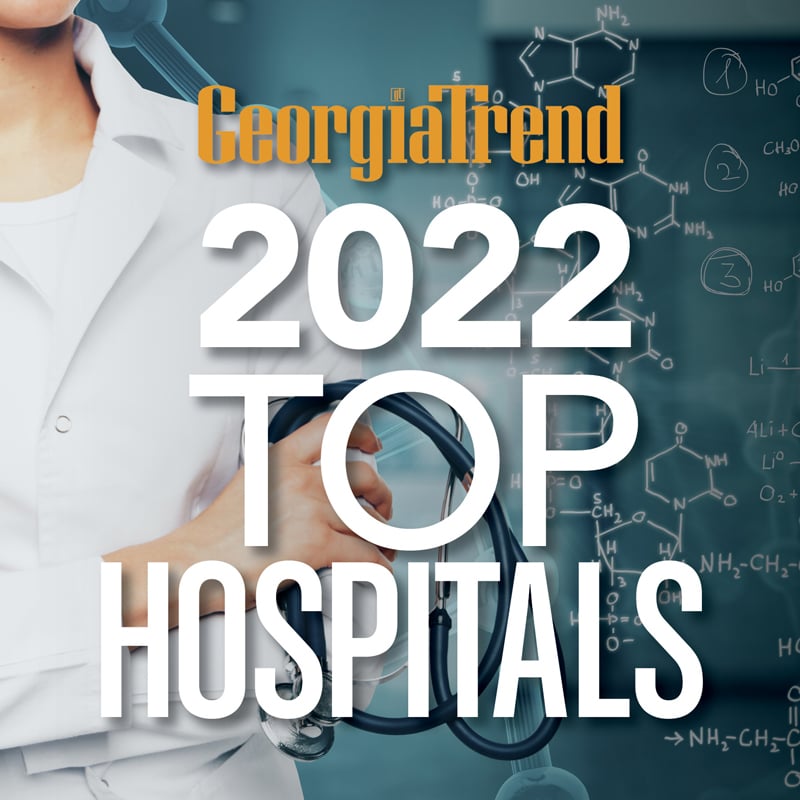 Healthcare organizations continue to be impacted by the COVID-19 pandemic. While hospital rankings offer useful benchmarking information, this year's ranking reflects the effects of the pandemic and should not be used to compare with past years' rankings.
In previous rankings, Georgia Trend evaluated each Georgia hospital that participated in the Centers for Medicare and Medicaid Services (CMS) Hospital Value-Based Purchasing program on their total performance score. Each hospital's total performance score was derived from four domains: 1.) clinical outcomes, 2.) person and community engagement, 3.) safety and 4.) efficiency and cost reduction.
However, for this year's ranking, the total performance score was not calculated because CMS granted exceptions to certain reporting requirements and adopted a policy to suppress data for several measures if it determined the measures were impacted by COVID-19. As such, CMS only calculated domain scores for clinical outcomes. Therefore, for FY2022, the rankings are based on just one of the four domains used in past rankings.
As in past rankings, hospitals are grouped by similar size and mission to include Teaching Hospitals, whose primary mission is teaching regardless of size and are certified by the Association of American Medical Colleges Council of Teaching Hospitals and Health Systems; Large Hospitals (250+ patient beds); Medium Hospitals (100 to 249 beds); and Small Hospitals (fewer than 100 beds). These rankings are based on the American Hospital Directory and CMS data downloaded August 19, 2022.
Click HERE to view the complete Top Hospitals List
Mark A. Thompson is the Associate Dean and Professor of the Hull College of Business at Augusta University.