The Georgia File: The November Choice
Stacey Abrams has the unenviable challenge of trying to convince Georgians that our state is ill-governed and headed in the wrong direction.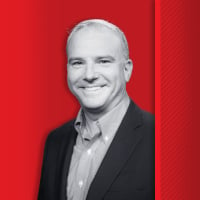 Elections between two candidates are a choice, not a referendum. In a referendum on an issue, a voter who dislikes the proposal can vote no. In an election, there's no "none of the above" option, but voters might cast their ballots for someone they don't like much because they dislike the other candidate even more. That's probably a common phenomenon.
When a Georgia governor is running for re-election, however, an incumbent's record looms large with the small sliver of our electorate who cast the deciding votes. Well over 40% of Georgians will vote Republican every time. An equal amount will always vote for Democrats. The small number of folks left over decides who runs our state.
Stacey Abrams has the unenviable challenge of trying to convince Georgians that our state is ill-governed and headed in the wrong direction. She doesn't have the luxury of painting on an empty canvas. Georgians have formed their opinions on Gov. Brian Kemp and on their quality of life and opportunities.
Abrams' ill-considered claim that Georgia is the worst state in the nation to live in landed with a thud. Democrats groaned. Republicans pounced. The Abrams campaign's backpedaling the next day confirmed they knew it was an unforced error.
The Democratic nominee must convince Georgians they need to fire Kemp and give her a chance to right the ship. Even for a Yale-educated, silver-tongued lawyer, that's a difficult case to argue.
This summer, polling showed that though 78% of Georgians think the nation is on the wrong track, 54% approve of the job Kemp is doing as governor. On the national level, we're experiencing a recession as inflation and gas prices pinch family budgets, but Georgians blame those problems on President Joe Biden and the Democratic Congress, not Kemp.
Kemp gets high marks on economic issues, and it's no wonder why.
In August, the Georgia Department of Economic Development reported another record-breaking year in jobs and investment. Kemp landed the two biggest projects in state history, the Rivian and Hyundai plants that will manufacture next-generation electric vehicles. Amazingly, even without those announcements, the state still would have broken records.
Speaking of clean energy, the feds have approved one of the new reactors at Plant Vogtle to begin producing electricity next year. Further, investments in our state-regulated power grid have paid off, getting us through another hot summer without a breakdown in the system.
The only thing hotter than our summer is our job market. Unemployment remains below 3%, the lowest ever. Our biggest problem is finding workers to fill jobs. The United States in July reached the milestone of returning to pre-pandemic employment levels; Georgia achieved that in December of last year.
Georgia now boasts two of the top 15 best public universities in the country – and, ahem, one of them is the reigning national college football champion. (Go Dawgs.) The Port of Savannah is the largest and fastest-growing container terminal in the country and Atlanta's airport is the busiest in the world. Our booming film industry ranks No. 1 globally for production of top-grossing feature films.
Throw in our respected infrastructure and logistics networks and highly skilled workforce and it's easy to see why we're the No. 1 state for business eight years in a row. Our budget is experiencing record surpluses, allowing Kemp to dispense much-deserved raises to teachers, law enforcement and state workers while still affording rebates and tax cuts for all.
Kemp doesn't deserve all the credit for this success, but he's built on the legacies of his predecessors. He inherited a well-run state, sure, but he's also kept those trains on the track.
Other accomplishments he can claim as his own. First, he did Georgians a huge favor by reopening our economy during the pandemic, despite unrelenting abuse at the time. He saved businesses and jobs. By allowing schools to reopen, he enabled parents to go back to work and he saved tens of thousands of kids from falling hopelessly behind, as they have in other states. Second, he prevented devastating damage to our state's reputation by refusing to interfere with the results of our 2020 election.
Georgia's good fortune is Abrams' misfortune. This election is a choice, not a referendum on Kemp's record. But he'd win either way.