Driving into the future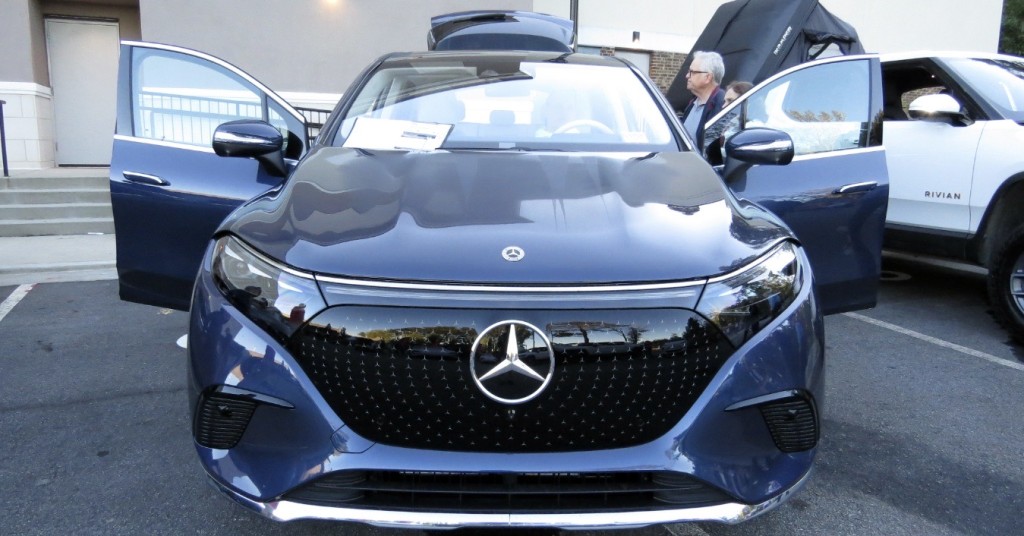 If you missed the largest electric-vehicle (EV) car show in Georgia – it was last weekend in Peachtree Corners – don't despair. You may not be able to see the latest luxury EVs like the Ford Lightning, Rivian R1T, Revero, Audi E-tron. GMC Hummer, Porsche Taycan and Jaguar I-Pace all in one place, but you can still catch a ride on an EV in Peachtree Corners, Monday through Friday.
The city, which has invested heavily in "smart city" technology, runs three fully autonomous electric shuttles during the week that serve as public transportation. It also boasts the largest EV charging hub in Metro Atlanta along with Curiosity Lab, a publicly funded autonomous-vehicle test track and smart city lab designed to encourage technology innovation. The three-mile autonomous-vehicle test track is located in the real world, as part of a public street that handles regular traffic each day.
Peachtree Corners has a history of tech firsts – it was home to Atlanta's first technology park way back in the '60s – but it's not the only city in Gwinnett County that's looking to the future. As the county experiences unprecedented growth, it's investing, reinvesting and redeveloping to meet future needs, says Nick Masino, president and CEO of the Gwinnett Chamber of Commerce. Read all about it in this month's feature, "Finding the Sweet Spot."
Photo of the EV car show provided by Peachtree Corners. Shown is a new Mercedes Benz EV sedan next to a Rivian truck with a tent accessory.
Do you follow us? Find us on Linkedin, Facebook, Twitter and Instagram.