A record year for sea turtle nests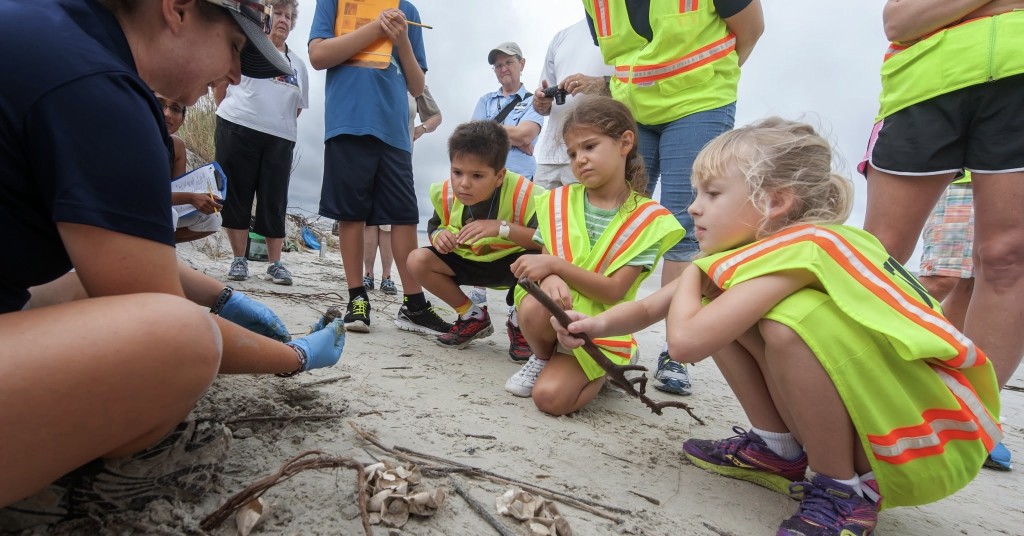 Last week, Georgia officially hit a record for loggerhead sea turtle nests with approximately 3,966 counted. That number surpassed the previous record, which was 3,956 in 2019. And, Jekyll Island hit its own record with 236 confirmed nests, the highest number ever recorded.
But the news hasn't always been so good for the giant sea turtles — called loggerheads — that nest from May to August along the Florida, Georgia and South Carolina coast. Loggerheads are listed as threatened under the Endangered Species Act and their nests reached a record low of 358 in 2004. The increased number of sea turtle nests now is the result of decades of efforts by organization like the Georgia Sea Turtle Cooperative, a group of about 200 individuals throughout the Georgia coast who help monitor beaches and protect the nests from predators. Researchers at Jekyll's Georgia Sea Turtle Center also assist with the monitoring as well as rehabilitation and public education about loggerheads.
Female loggerheads that are 30 to 35 years old lay multiple clutches of eggs per season and they often return the same general area to nest after approximately two weeks. On Jekyll Island, more than 6,000 loggerheads have hatched and emerged from nests this year.
Why are the numbers of nests and hatchlings important? According to the Georgia Department of Natural Resources Sea Turtle Program, losing a species is a sign there's a problem with the ecosystem humans depend on. DNR experts estimate it will take another 20 years before the loggerhead population levels reach recovery goals.
Photo of hatched loggerhead eggs provided by the Jekyll Island Authority
Do you follow us? Find us on Linkedin, Facebook, Twitter and Instagram.