Organizations: Whispering Angels Youth Ranch
At Whispering Angels Youth Ranch, each horse selects a child.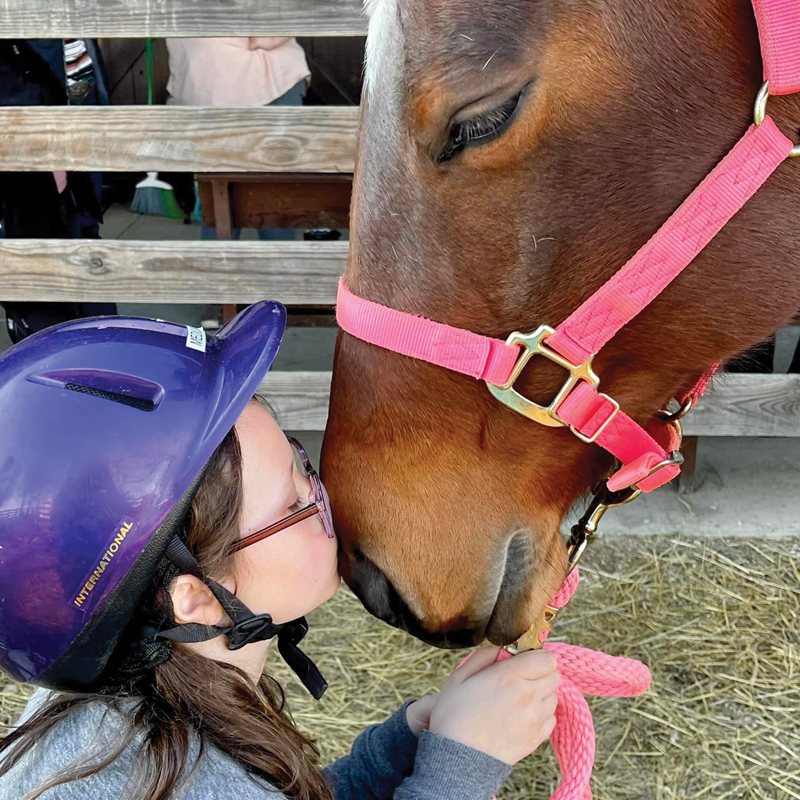 "Horses just may be the most intuitive creatures on the face of the earth," says Marie Allen, cofounder and CEO of the faith-based nonprofit in northern Hall County. "To see the kids' little egos when they're chosen by a 1,000-pound animal – it's a pure kind of validation, and they can tell that horse anything."
Allen knew from firsthand experience what equine therapy can do. "I grew up in a straining, difficult environment, and it was a horse that saved me," she says.
She began rescuing horses in 2005 and later, children from Family Promise of Hall County visited on a field trip. They responded so enthusiastically that she began to envision a full-time program, and in 2014, she launched Whispering Angels.
Children ages 5 to 18 from impoverished or troubled backgrounds are referred by social workers in six North Georgia counties. The kids learn to groom and care for one of the 13 horses (and one donkey, just for kicks). Each one also pairs up with an adult mentor, who spends time with them each week. "Many of these children are struggling with addiction, abuse and neglect, and I'd say at least 80% of them are being raised by grandparents," Allen says. "We provide them with a constant in their lives, with unconditional love."
Every child is assigned a single chore to promote responsibility. Art projects, garden time, a playground and girls' and boys' devotionals round out the Whispering Angels program.
"Ultimately, we are a ministry, not just a therapy group," Allen says. "The end result is therapeutic, but we rely on faith to get us there. We give children and their families purpose and hope."