Catching Up With … Mike Raymer, Executive Director, Georgia Council on Economic Education
The Executive Director of the Georgia Council on Economic Education stresses the importance of teaching economics and personal finance to elementary, middle and high school students.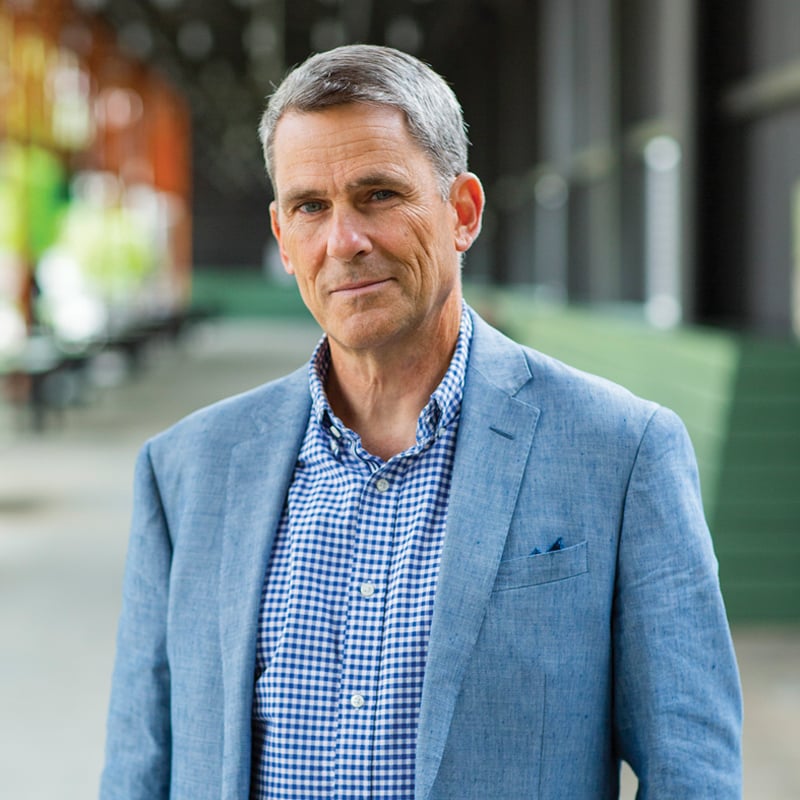 Q: What does the Georgia Council on Economic Education do?
A: We help teachers teach economics and personal finance in the public and independent schools in Georgia by providing engaging professional development and effective classroom resources that we show teachers how to use in our workshops. They can literally go back the very next day and use what they've learned with their students and do a better job teaching.
---
Q: Why is your organization important?
A: Most teachers teaching economics and personal finance aren't really experienced with it. Economics and personal finance are always taught within social studies. Most social studies teachers – I'm a former social studies teacher – want to teach history. When I was hired to teach, I was the econ teacher. And I was like, 'Oh, boy, I'm not ready to do this.' Because at that time, I had taken two econ courses in my life. I struggled. I started coming to Georgia Council workshops. The next thing I knew, it was like, 'Oh, I can do this.' They taught me the econ that I should be teaching.
---
Q: Why is it important to students?
A: I think the econ-personal finance course is the most important course students take in high school because it really deals with things that students will be dealing with every single day for the rest of their lives. Students leave better prepared for their economic roles and better prepared to make sound financial decisions. And that makes the whole state better.
---
Q: This spring, Georgia became the 13th state to require high school students to take a personal finance class to graduate and new curriculum requirements covering personal finance are coming this fall. How does GCEE's work dovetail with that?
A: It's a new course called personal finance and economics. It's 55% personal finance and 45% econ. Right now, we are extremely busy getting teachers ready for that reality – because all of them need to know what the new standards are and new strategies, how to go about teaching the course effectively.
---
Q: Tell us about some of the student competitions GCEE sponsors.
A: Our big flagship event is called the Stock Market Game. For 10 weeks in the fall and 10 weeks in the spring, elementary, middle and high school students invest a hypothetical $100,000 in the real-time stock market. The team that has the highest portfolio [at the end] wins. We typically get more than 22,000 students a year throughout the state [who] play that. It's a great way to introduce students to investing.
Econ Games, for elementary students in fourth and fifth grade, [involves] a hypothetical problem to solve. For instance, a couple of years ago in South Georgia there was a huge blueberry crop freeze. We asked [South Georgia] students 'How are you going to fix this?' And they have an hour to put together a plan. Then they come in front of a group to pitch the plan, like on Shark Tank, and how they're going to fix the problem. It's a wonderful day because it's exciting. Some of [the ideas] are so great.
---
Q: How do games like those help students?
A: Ultimately, with everything we do, we want students to think like economists. We think [that when you're] thinking like an economist, you're making informed decisions that will make your life better. That's what we want students to do. We want them to be able to look at something and think about it critically. The sooner we teach that to students, the better. And couple that with personal finance and things like budgeting. Kids in elementary school in Georgia are talking about budgeting in kindergarten, first grade, second grade, third grade. That's a skill that they'll take through their entire lives.