Southeast Georgia leaders wanted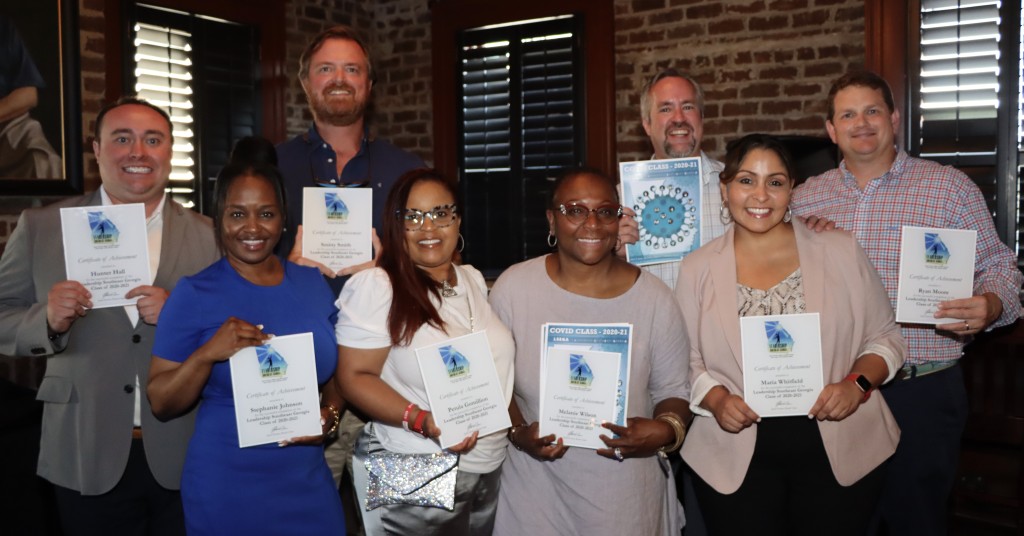 Leadership Southeast Georgia (LSEGA) is seeking the next cohort of working professionals for its 2023 professional development and leadership program. Nominations for civic, nonprofit and business leaders across the 10-county region are open until August 31. It's a chance to participate in a program designed to build leadership skills and connect community leaders to help advance positive growth and improve quality of life in the region.
Participants from Bryan, Bulloch, Camden, Chatham, Effingham, Glynn, Liberty, Long, McIntosh and Screven counties will spend one weekend a month from February to June traveling the region to learn about local issues like healthcare, transportation, education and economic development. Each session will include facility tours, panel presentations and personal growth-and-development activities. The program's goals are deeper understanding of the region's challenges and collaboration among program graduates to address those challenges.
LSEGA recently concluded its 2022 program with a final session that focused on regional health and infrastructure, followed by a graduation ceremony. Participants toured Waters College of Health Professions at Georgia Southern University's Armstrong Campus, listened to panel presentations by public health stakeholders and experts from the Georgia Ports Authority, toured the port and completed their last collaboration activity. Among the 35 individuals who received plaques and graduation certificates were members of the 2020-2021 class, which was interrupted by the pandemic.
Those interested in participating in the 2023 LSEGA program may self-nominate or be nominated by an LSEGA alum, their employers or other community leaders. Nominations must be submitted on the LSEGA website. Since its inception in 1999, LSEGA has graduated 18 classes with more than 365 alumni.
Photo provided by Leadership Southeast Georgia. Shown are some of the 2022 LSEGA graduates along with individuals from the 2020-2021 class.
Do you follow us? Find us on Linkedin, Facebook, Twitter and Instagram.