Savannah chef named the nation's best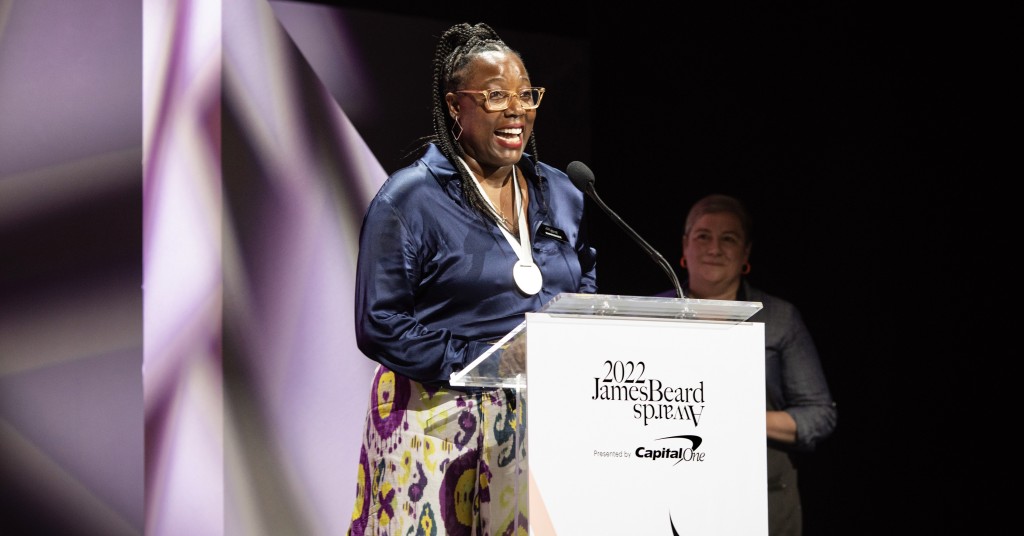 We were thrilled but not surprised on Tuesday when Mashama Bailey, co-owner and executive chef of The Grey in Savannah, received the 2022 James Beard Award for Outstanding Chef in the nation. After all, we knew she was at the top of her game before the "Oscars of the Food World" made it official: In May, Bailey graced our cover (along with business partner Johno Morisano) as Georgia Trend's Most Respected Business Leaders.
The James Beard Awards, usually an annual event, took place for the first time in two years in Chicago and were briefly interrupted by a tornado warning that sent some attendees to the basement for shelter. Accepting the award, Bailey said, "Black and brown folks, immigrants, mom-and-pop shops have been bubbling underneath the surface of this industry, working hard for a long time establishing our place in American food. I stand on the backs of many of them and today a little Black girl or a little Black boy can see themselves as a future Outstanding Chef. They can see themselves in a space that they have never seen before, and do what they cannot think is possible. And until just a few minutes ago, that was me."
Bailey won a previous James Beard Award in 2019 for Best Chef: Southeast.
Other Georgia institutions were recognized, too. Atlanta stalwart Busy Bee Café was named as one of the 2022 winners of the America's Classics Award, which were announced earlier this year. And Atlanta-based digital publication The Bitter Southerner won a Media Award on June 11 for its food coverage.
Asheville's Chai Pani was named Best Restaurant in the U.S. Although that would be quite a drive for dinner, there's a closer option: Chai Pani in Decatur, sister restaurant to the N.C. location and just as well regarded for its Indian street food offerings.
Now if you'll excuse us, we need a snack…
Photo of Mashama Bailey provided by Getty Images
Do you follow us? Find us on Linkedin, Facebook, Twitter and Instagram.